The city of Maple Ridge is located in the northeaster section of Greater Vancouver, nestled between the Fraser River to the south, and the mountains to the north. With a rich heritage, vibrant arts and culture scene, and stunning landscapes, Maple Ridge makes for a beautiful home and a great place to visit.
If you're seeking an outdoor weekend adventure and some tasty BC craft beer, Maple Ridge is the perfect place for you and your family.
Here are a few things to do during your weekend getaway to Maple Ridge:
Visit Golden Ears Provincial Park
Golden Ears Provincial Park is one of the largest parks in the province – in BC, that's saying something! The vast outdoor playground stretches more than 62,000 hectares, from 10 km north of Maple Ridge to the edge of the even larger Garibaldi Provincial Park, which continues to Whistler. Golden Ears features three campgrounds, multiple picnic spots, a boat launch, and the very popular Alouette Lake.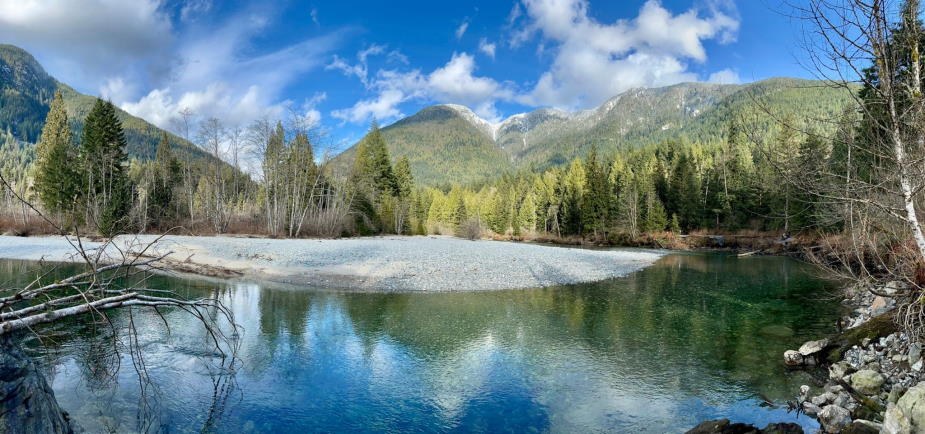 Photo credit to AllTrails.
Golden Ears has something for everyone, including climbing, cycling, fishing, hiking, canoeing, horseback riding, waterskiing, and much more. And the park is brimming with life. After a disastrous wildfire in 1931, the park is now known for it's dense, second-growth forest full of western hemlock, red cedar, and Douglas fir. The lush environment and many waterways make a great home for animals too, such as beavers, deer, bears, birds, and even mountain goats.
Enjoy Authentic Food & Craft Beer at the Billy Miner Alehouse
After a long day exploring the park or relaxing by the lake, you've probably worked up an appetite. In that case, be sure to stop by the Billy Miner Alehouse, located in downtown Maple Ridge right next to the Fraser River.
This lively, neighbourhood hideout is the town's premier spot for craft beers, a wide range of authentic food, and weekend fun. Dive into some garlic BBQ chicken fries, wood oven pizza, or one of many burger options, while you sip on a delicious BC craft beer. The beer list is extensive, featuring beers from across the province, including Mission, Vancouver, Fernie, Victoria, Port Moody and elsewhere.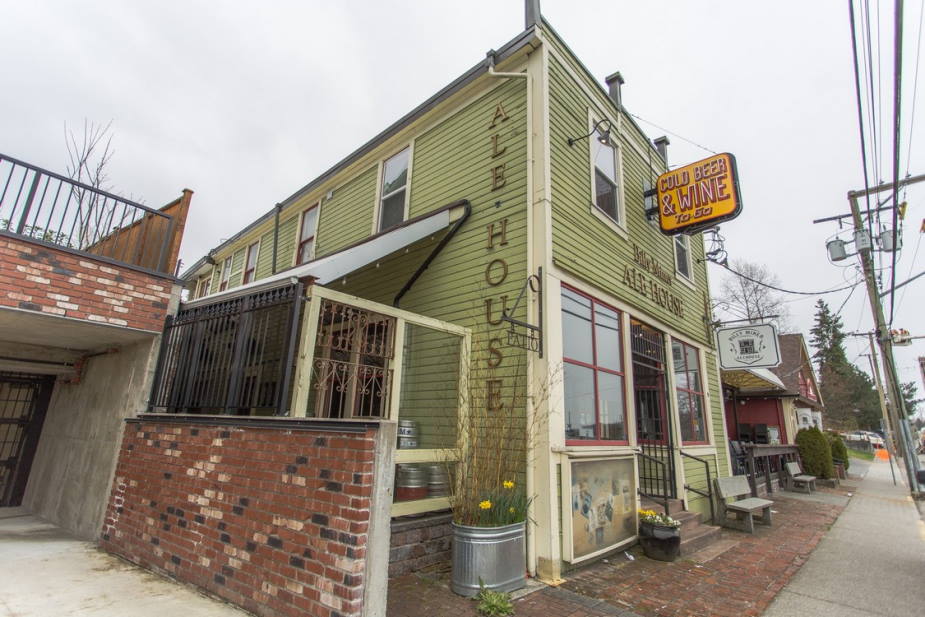 Photo courtesy of Springs Group.
The alehouse gets its name from Billy Miner, one of the last 'old time outlaws' of the railroad during the turn of the century. Targeting the (unpopular at the time) Canadian Pacific Railway with his heists, Billy Miner earned a reputation as a polite man of tremendous character, who became honoured by the townspeople for generations.
As you sit back and enjoy your beer, watch and feel the trains whisk by as you marvel in the storied past of the Heritage Act-protected Billy Miner Alehouse.
Let Your Heart Race at WildPlay
If heights are not an issue for you, head over to WildPlay Maple Ridge for a sky-high adrenaline adventure.
WildPlay's aerial adventure playground includes courses for everyone, whether you're a cautious beginner or you're ready to test your limits with the help of some extra adrenaline. The courses feature a belay system with ladders, tightropes, cargo nets, rope swings, swinging logs, bridges, and of course – ziplines!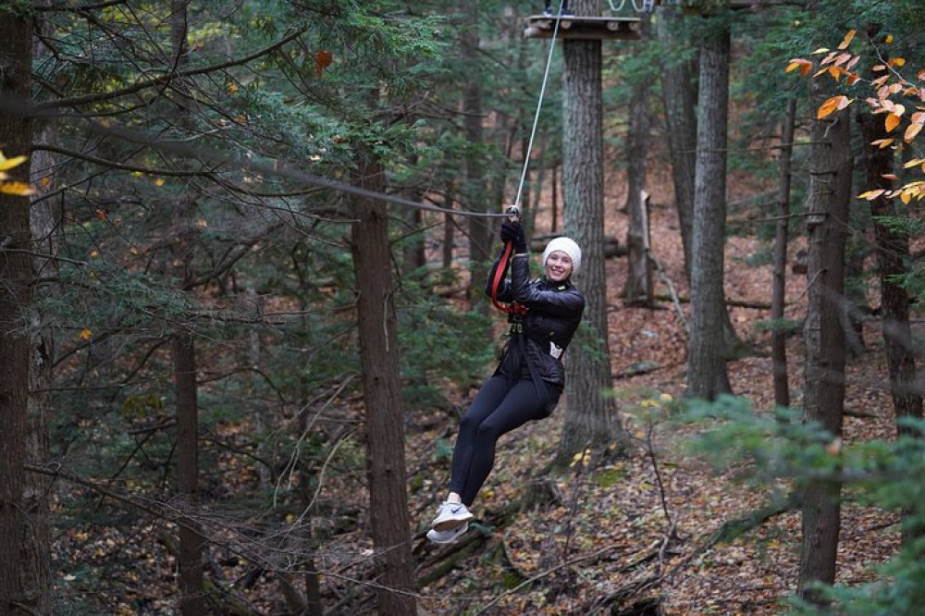 Photo credit to projectexpedition.com.
If you prefer feeling the force of gravity against your feet, WildPlay also offers axe throwing. Hurling a razor-sharp axe down a 14-foot alley into a thick slab of wood will get your heart racing plenty. Plus, axe throwing is great for birthday parties and work outings!
Learn more about the courses, activities, and amenities available: Maple Ridge WildPlay.
Stop by The ACT Art Centre
Before leaving Maple Ridge, be sure to experience the culture and live performance of the ACT Arts Centre. The Centre is home to the ACT Gallery, various arts programs, and live events including music, dance, comedy, illusion, theatre, and other live performances.
The ACT Gallery is open to the public from 10am to 3pm Tuesday to Saturday, and hosts a wide variety of exhibits, ranging from paintings to sculpture to photographs to woven art and much more.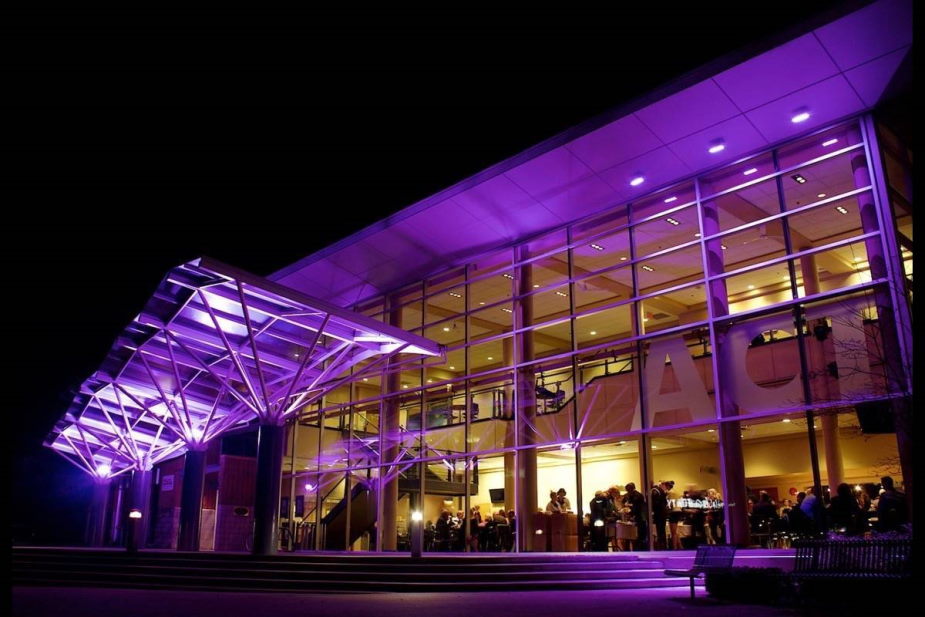 Photo credit to Maple Ridge News.
Whether you're interested in live theatre, dance, music, or even a class in writing or drawing, there's something for everyone at the ACT.
Raptors Ridge Birds of Prey Sanctuary
The Raptors Ridge Birds of Prey Sanctuary offers an up-close experience with some of the most beautiful and most dangerous hunters in the sky.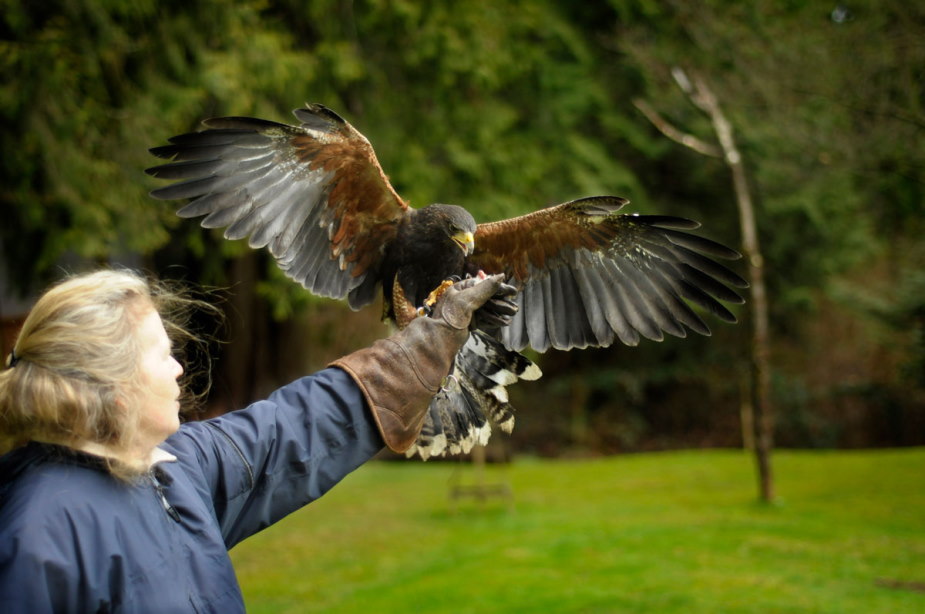 Photo credit to Raptors Ridge Birds of Prey.
The goal of the sanctuary is to strengthen the connection between people and nature by way of education and conservation. They offer university programs, youth groups, community events, and more.
Bring your family down to Raptors Ridge to learn all about these magnificent birds of prey, go for a 'Hawk Walk', where you'll get to walk through the rain forest with a raptor on your arm, and meet the whole raptor family, including hawks, owls and falcons.
Choose from 40 Craft Beers at the Witchcraft Pub
For craft beer enthusiasts visiting Maple Ridge, Witchcraft Pub is unmissable. Along with 40 beer taps, they have an Italian-made wood burning oven serving up a mix of traditional Neapolitan style and Pacific West Coast style pizza. Plus, they've got vegan and gluten-free options available, so there's something for everyone.
But the beer is especially worth coming back for. With a selection so deep, Witchcraft has earned the distinction of 'craft beer market' – this isn't your average pub. BC breweries are strongly represented with 10 mainstay taps from Mission Springs Brewing Co, along with beers from Victoria, Gibsons, Port Moody, Powell River, Vancouver, and more.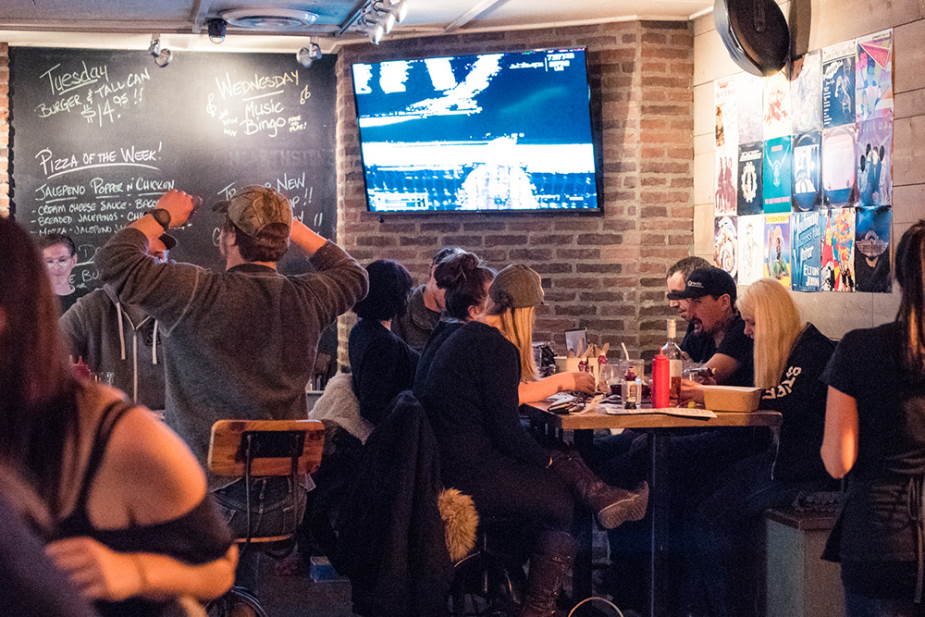 Photo courtesy of Springs Group.
Stop by with your friends or family and enjoy the welcoming, relaxed, and rustic ambiance while enjoying a delicious food and drink pairing. Plus, with their 9 big screen TVs, Witchcraft is the best spot to watch Canucks games!
Stop for a Treat at Hansel and Gretel Bakery
Hansel and Gretel Bakery is a locally owned and operated by a duo that have spent their entire careers in hospitality – from restaurants to bakeries to markets and hotels. Since starting out in 2015, Hansel and Gretel Bakery has been crafting high quality artisan treats using only the best ingredients.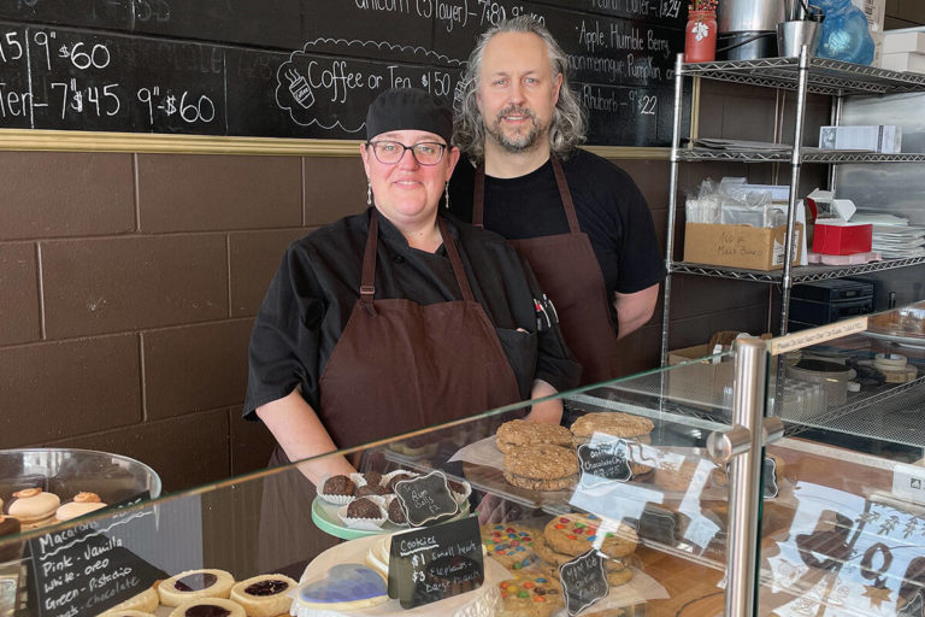 Photo credit to Maple Ridge News.
Stop by and choose between a variety of pastries, cookies, mini cheesecakes, muffins, and chocolate bars. The bakery also does a wide range of cakes, including mocha cake, raspberry lemon cake, chocolate cheesecake, carrot ginger cake, and so much more. They even do custom cakes!
Check out their yummy collection of specialty cakes, pastries, cookies, and wedding cakes: Hansel and Gretel Bakery.
Stock Up at Black Bond Books
Black Bond Books is a proud independent book seller that's been around since the 1960s. Managed by three generations of book lovers, the shop originated in Brandon, Manitoba before moving to the BC coast. Now they have 6 locations on the lower mainland!
Some of the staff have been around for 30+ years, and they're all avid readers. They're warm and helpful, and will help you find the book that's right for you.
Check out their selection of new, bargain, and award winning books: Black Bond Books Maple Ridge.
Hike Kanaka Creek Regional Park
For more outdoor fun, be sure to head over to Kanaka Creek Regional Park and hike the Cliff Falls area. The area features an easy, couple kilometer hiking trail with minimal elevation that's suitable for the whole family. You can bring your dogs, too!
The lower section of the creek is great for canoeing and kayaking – there's even a canoe launch. Just off the trail, you'll also find a salmon hatchery that has salmon on site for all 12 months of the year, and is generally open on weekends from 1pm – 3pm.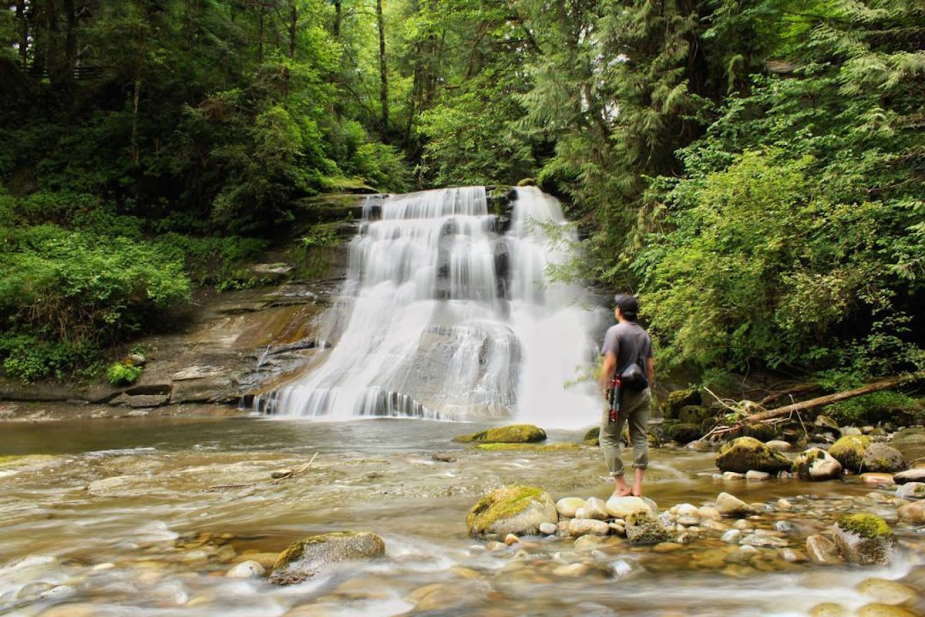 Photo credit to 604now.com.