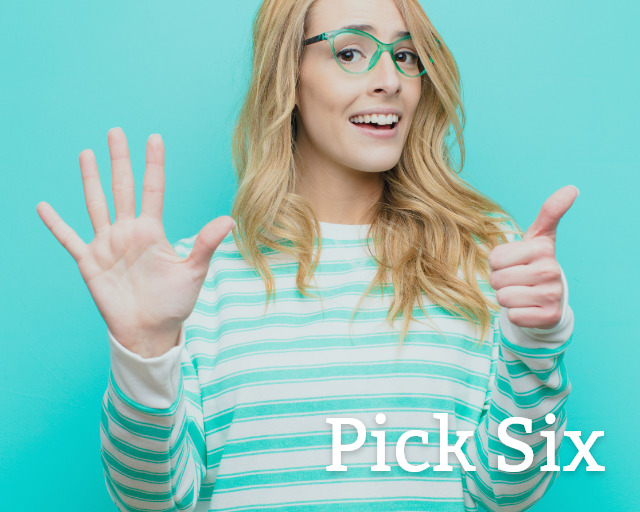 Springs Group Pick Six
Pick six includes all liquor, wine that is either a 750ml or 1.14L and craft bombers that are 650ml or larger. Customers may mix and match. For example: 3 bottles of wine, 2 bottles of craft bomber and one bottle of liquor. The 10% will be given for each of these items including anything over the initial 6.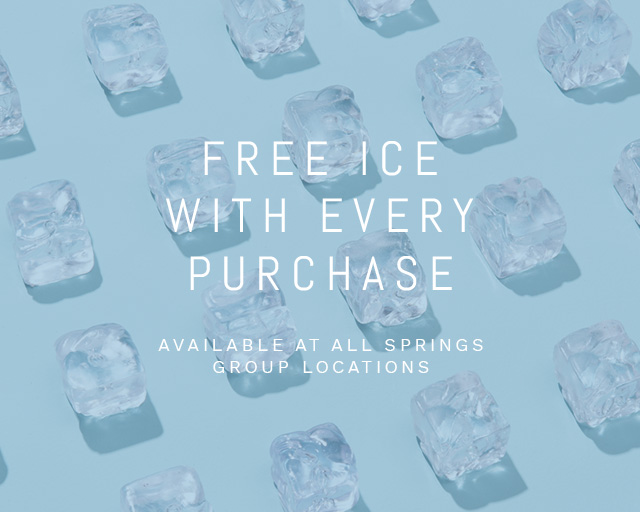 Free ice with every purchase
Free ice with purchase is with a $10 or more purchase. Customers can also purchase ice for $3 per bag.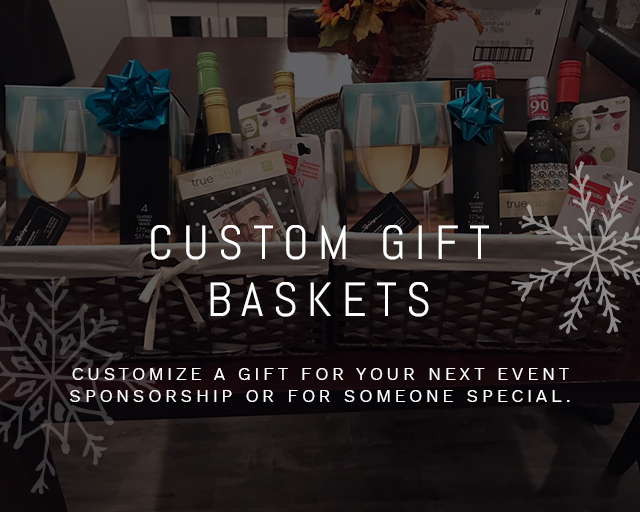 Customize a Gift Basket
Need a gift basket for an event, gift, corporate function or sponsorship? Springs group makes beautiful customized gift baskets for any occasion! We can select one for you, or you can customize your own. Get in touch with us to place an order.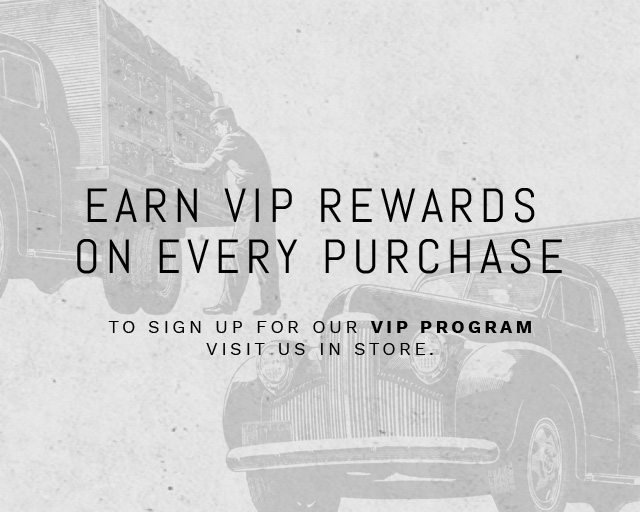 VIP
Customers sign up and receive 1 point for every dollar spent. Once they have reached 1000 points, they can cash them in to receive a coupon that is valid for either $10 off at one of our liquor stores or $30 off at one of our pub/restaurants. Customers can accumulate and use more than one coupon at time of purchase.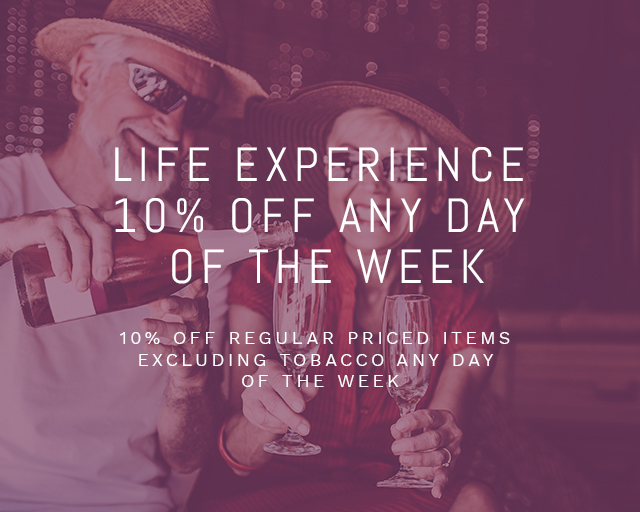 Life Experience
Our seniors discount is called Life Experience discount of 10% off regular priced items excluding tobacco any day of the week.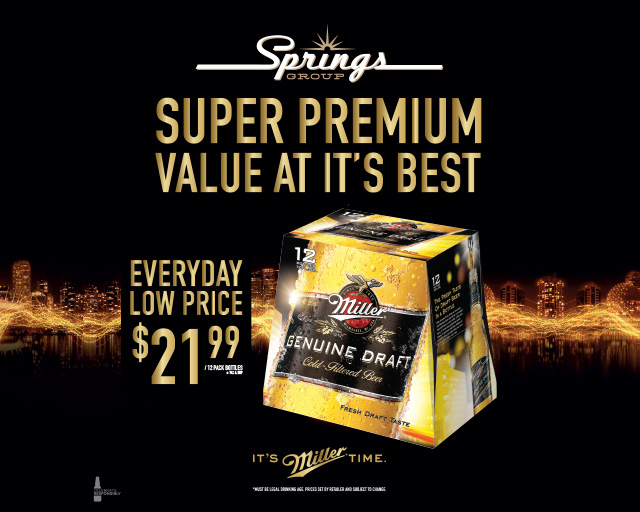 MGD
Everyday low price of $21.99 plus deposit and taxes per 12 pack of Miller Genuine Draft.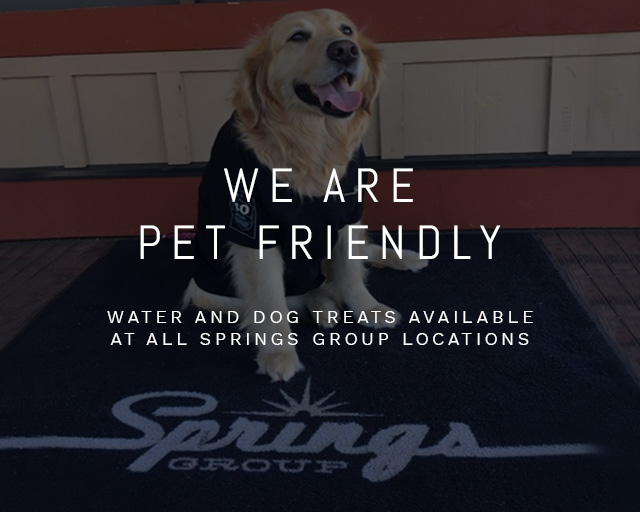 Pet Friendly
Springs group is pet friendly! we offer dog treats and water bowls at each location.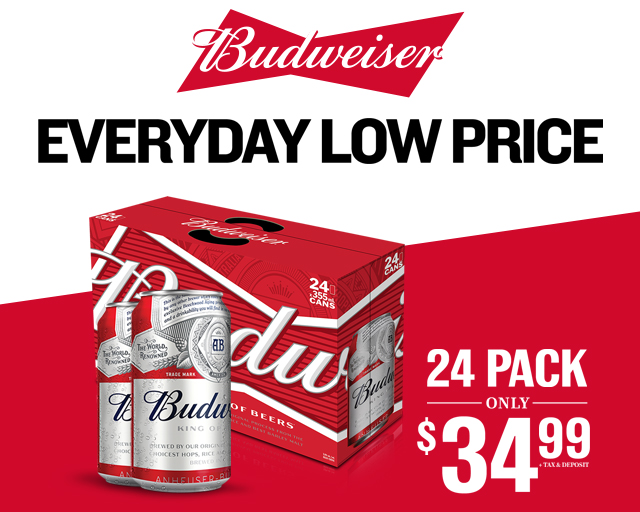 Budweiser
Everyday low prices of $34.99 + tax and deposit on 24 pack of cans of Budweiser.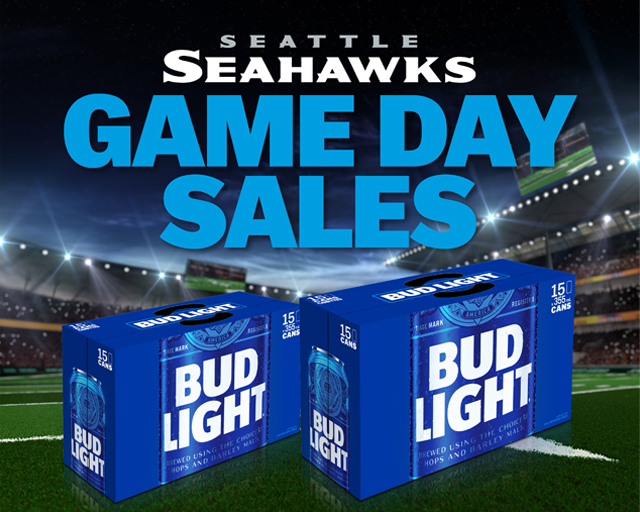 Seahawks Game Day Sales
Save $1 on Bud Light 15 can packs or save $5 when you buy two!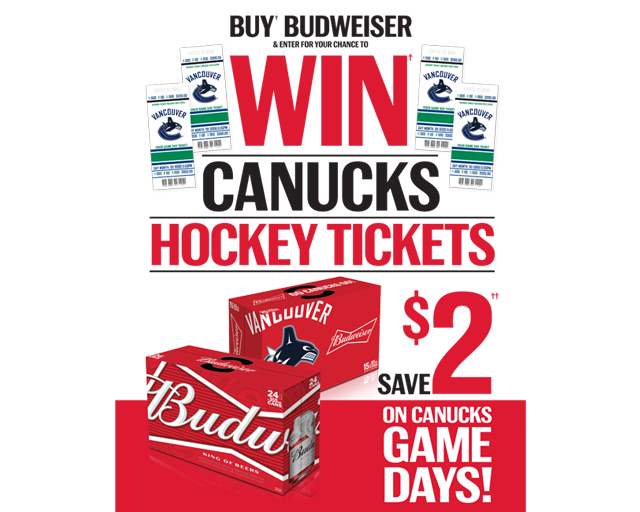 Win Canucks Hockey Tickets
Buy Budweiser and enter for your chance to WIN Canucks hockey tickets. Save $2 on Canucks game days!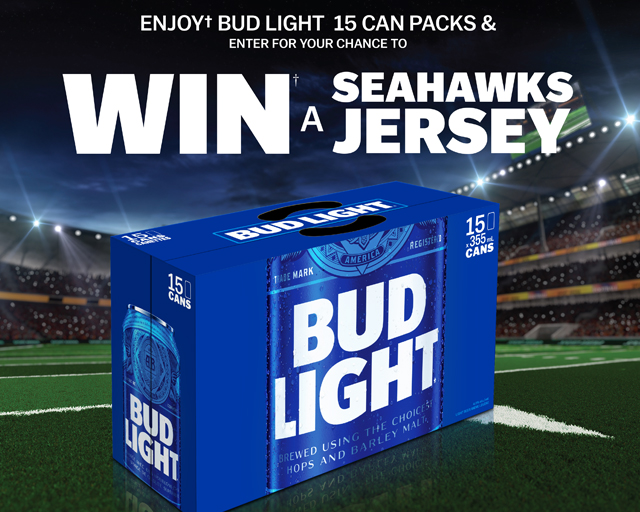 Win a Seahawks Jersey
Enjoy Bud Light 15 can packs and enter for your chance to WIN a Seahawks Jersey. 15 x 355ml can packs $88.88 excluding tax and deposit. Save more on Sundays!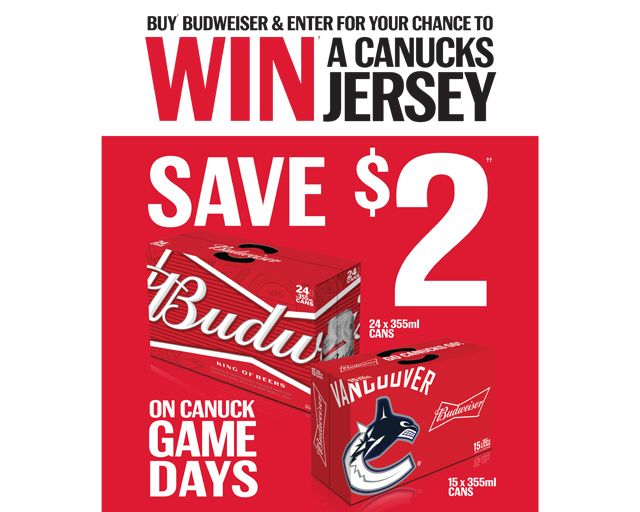 Win a Canucks Jersey
Buy Budweiser and enter for your chance to WIN a Canucks jersey! Save $2 on Canuck game days.