British Columbia is home to some of the most delicious wine in the world, all of which is available at your local liquor store. The sheer size of the province, combined with the range in climate give us plenty of opportunity. Grown and bottled in our backyard, BC is an incredible place to be if you love high quality wine.
But if you're looking for an adventure or another excuse to travel, Europe is a wine enthusiasts paradise. From the classic architecture, cobblestone streets and rolling hills, along with the general European sophistication and charm, it just makes sense that the finest wine in the world is grown here.
In this article, we'll highlight some of the most significant wineries and wine regions in Europe. It's important to note that quality wine can be found in just about every corner in Europe, so this article is simply scratching the surface. Let us be your inspiration!
Douro Valley, Portugal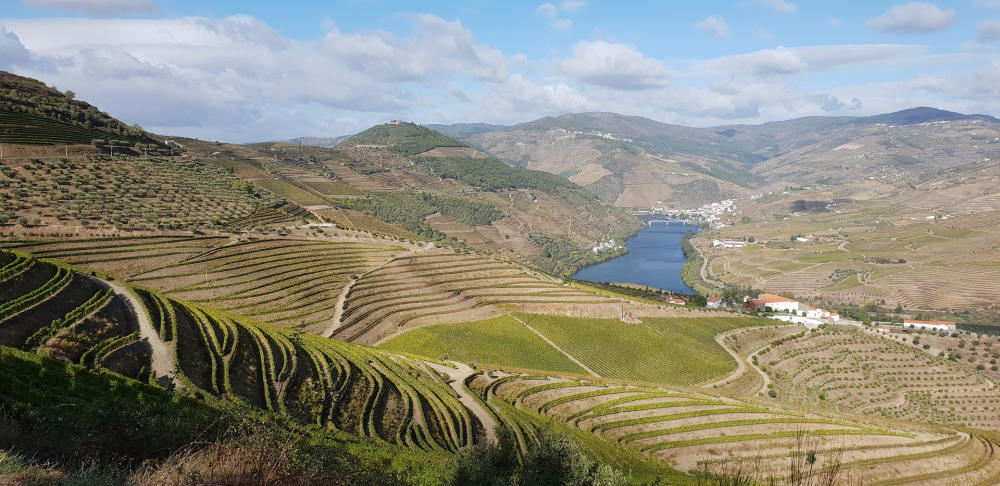 The first stop on our European wine tour is Portugal, the beautiful country on the Adriatic with plenty of grilled seafood, beaches and of course – wine. The Douro Valley, located in the northern part of the country, is the most famous region for wine, which gets its name from the Douro River. Well-known for the Port wine, the valley also produces some of the most beautiful scenery in the country. In the Douro Valley region, be sure to stop by the riverside Quinta De Covela and Quinta do Pôpa.
La Rioja, Spain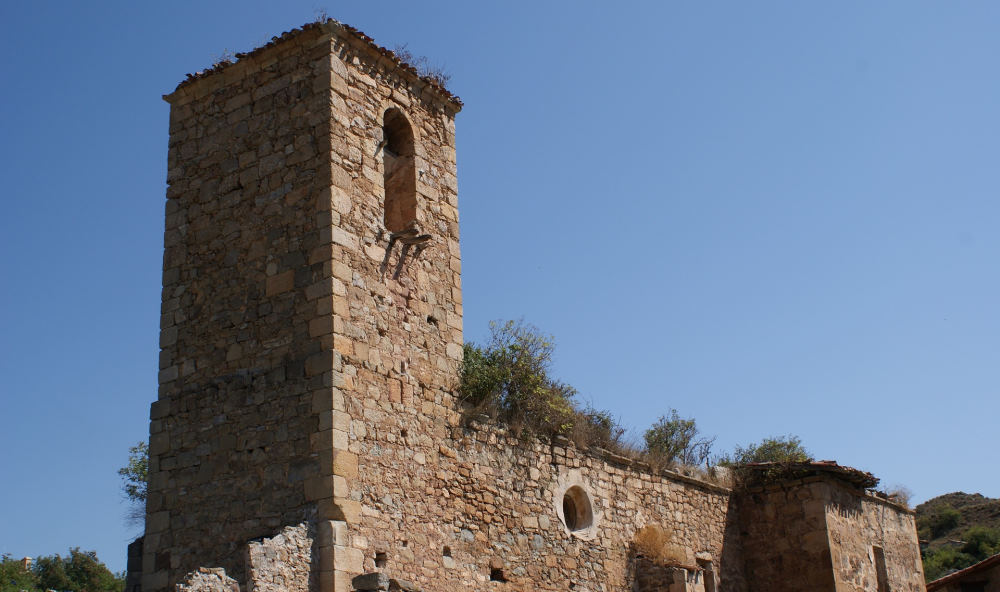 Skipping over the border to Spain, we find La Rioja region in northern Spain. The La Rioja countryside is steeped in history from medieval times, complete with old fortresses, museums and monasteries. Being the wine capital of Spain, the region also produces some of the finest Tempranillo, Cariñena and Macabeo. Plus, the sub-regions of Rioja Alta, Rioja Alavesa and Rioja Baja specialize in their own wines and style thanks to the varying climates. During your time in La Rioja, check out Bodegas Gómez Cruzado and Bodegas Muga.
Bordeaux, France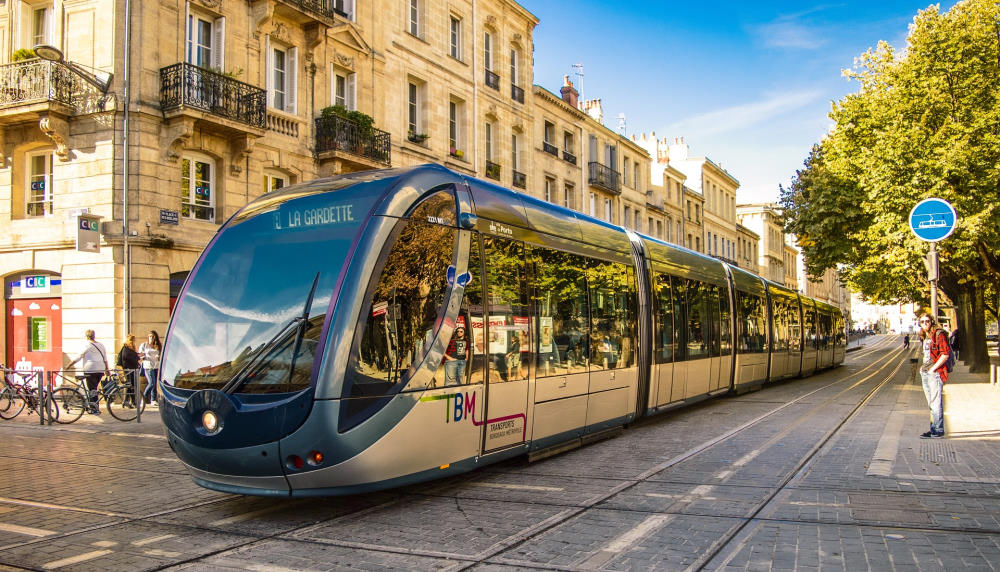 Departing from Spain, we cross the border east into one of the most famous wine countries – France. The Bordeaux region located in the south of France is named after the port city of Bordeaux, and is easily one of the most well known on the planet. Bordeaux wine can only be produced in this specific region in southern France, and they've wasted no time capitalizing on the fame, churning out over 700 million bottles per year. In Bordeaux you'll find no shortage of wineries, but try Château Haut Bacalan and Château Les Carmes Haut-Brion if you don't know where to start.
Champagne, France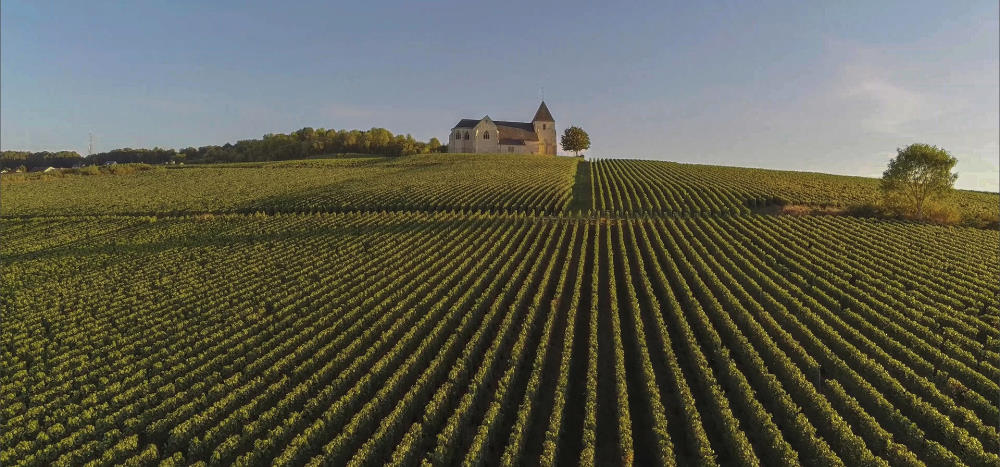 After Bordeaux, we head northeast to the famous Champagne region. Like Bordeaux, Champagne also has its own variety of wine that can only be produced in that specific region. This famous sparkling French wine is generally broken down into three types: Maisons (the big guys), Cooperatives (medium guys), and Vignerons (the little guys), and can be made with Pinot Noir, Pinot Meunier or Chardonnay. If you find yourself in the Champagne region, be sure to check in at Champagne GH Martel & Co, Champagne Alfred Gratien, or Champagne Lanson.
Tuscany, Italy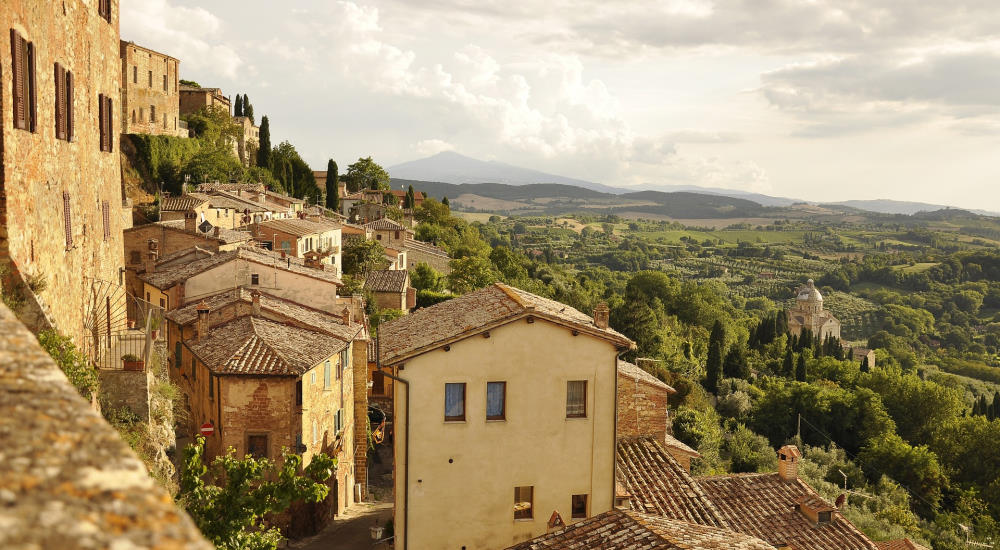 Travelling south to Italy, we leave one world-famous wine region and enter another. Tuscany is a wine region located in central Italy, home of the city of Florence, incredible wines, and world-renowned Renaissance art and architecture. The region is well-known for its Chianti, Merlot, Syrah, Chardonnay, and many more wines. When in Tuscany, home to over 100 wineries, try stopping by Tenuta di Capezzana or Poggio Amorelli if you're short on inspiration.
Santorini, Greece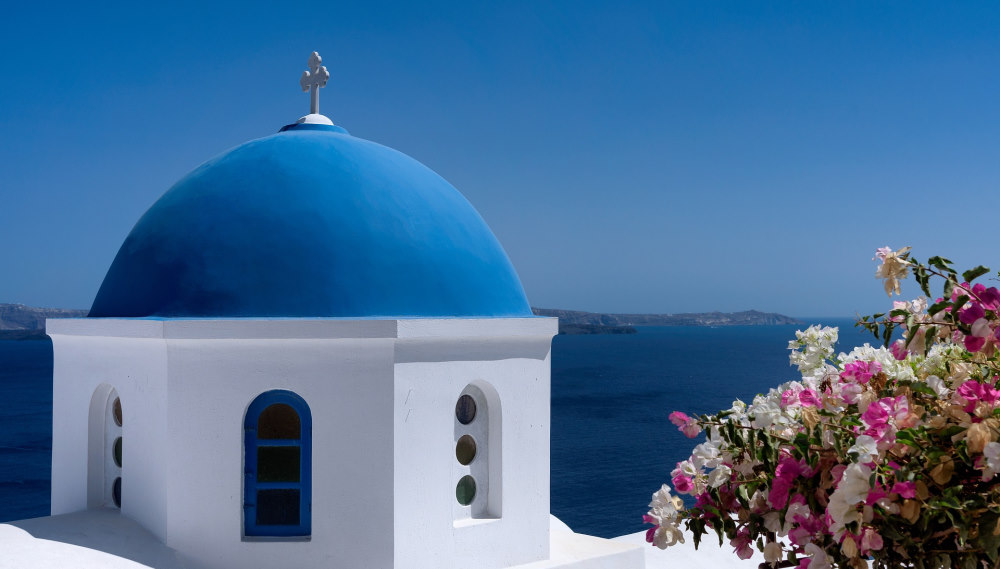 After our tour of western Europe, it's time to cross the Adriatic and Ionian Sea into Greece. Being one of the more underrated wine regions (everywhere is underrated to thanks to France and Italy), Greece is most well-known for its Santorini wine region. Santorini has been making wine since ancient times, and is famous for its Vinsanto, produced by indigenous white grape varieties of Assyrtiko, Athiri and Aidani. In Santorini, take in the beautiful ocean views from Venetsanos Winery or Gaia Wines.
Dunavska Ravnina, Bulgaria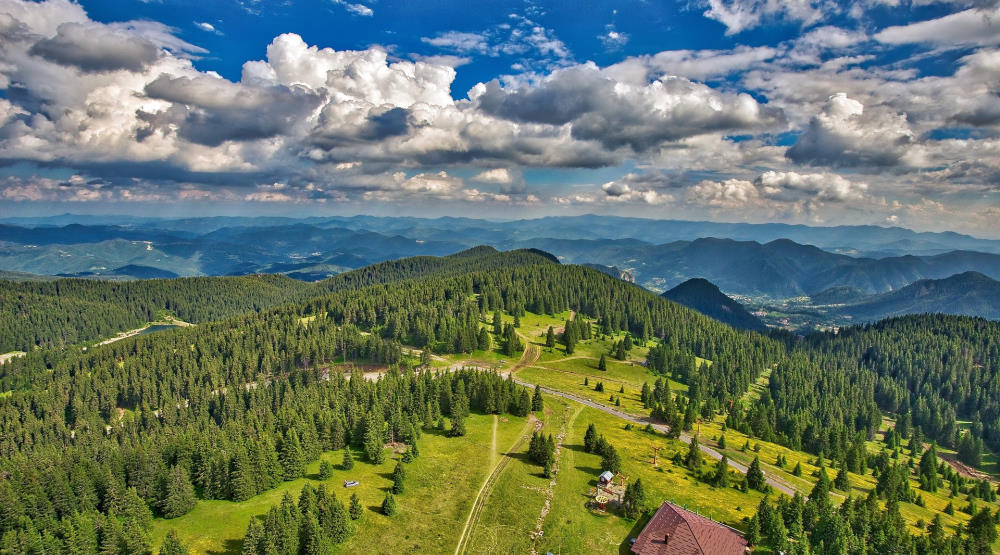 After our trip to the Greek Islands, it's time to head north into the Eastern European country of Bulgaria. Undoubtedly a less-frequented country compared to some of the others mentioned in this article, but Bulgaria is one of the oldest wine-growing countries in Europe. Plus, the Dunavska Ravnina region in the north grows some incredible Cabernet Franc, Cabernet Sauvignon, Chardonnay, and other wines. If you find yourself in the Dunavska Ravnina region in Bulgaria, be sure to check out Yalovo Winery and Winery Chukara.
Tokaji Aszú, Hungary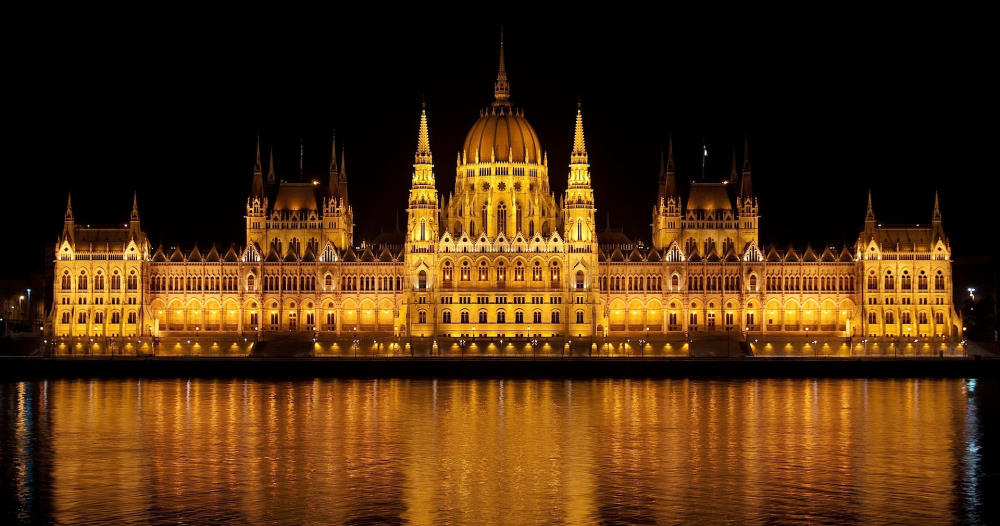 Next, we head north to the landlocked central European country of Hungary. While touring the beautiful Hungarian architecture and famous mineral spas of Budapest, be sure to make a stop in the Tokaji Aszú wine region in the northeastern part of the country. The Tokaji Aszú wine grown in the region is known to be some of the best dessert wines in the world. During your stop in the region, be sure to check out Tokaj-Hétszőlő and Tokaj Classic Winery.
Moravia, Czech Republic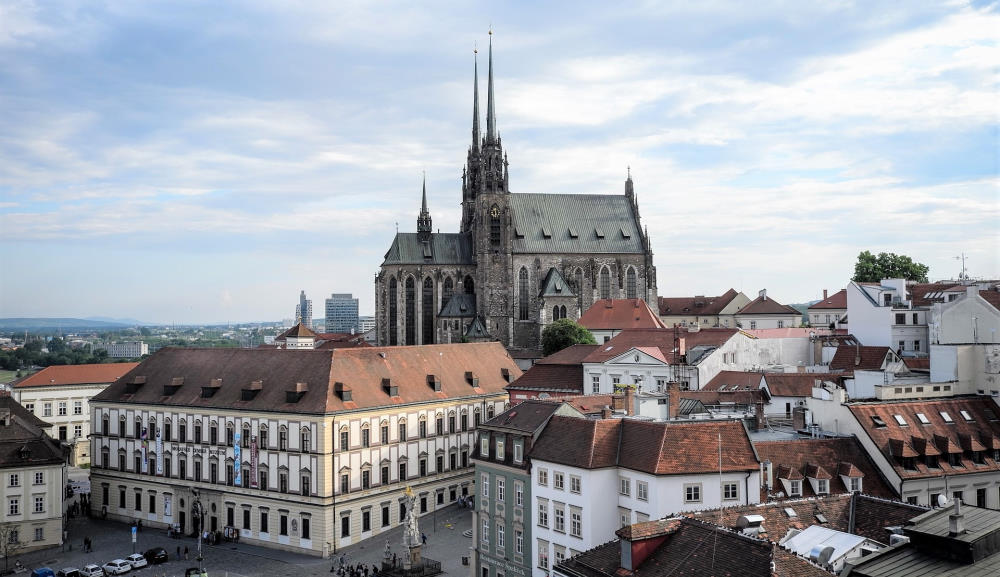 The ninth and final stop on our European wine tour is in Czechia. Known for its castles, natural beauty, and the city of Prague, the Czech Republic also produces some incredible wines. The famous region of Moravia is located in the southeastern part of the country, producing over 90% of the country's wine, including Riesling, Pinot Gris, Sauvignon Blanc and more. When in Moravia, stop by Vinařství Starý vrch, Sonberk and Medek Winery.
We hope you've enjoyed our tour of European wine regions and wineries! We've only scratched the surface of what can be found in Europe – in reality, you could plan an entire wine trip within just one country.
If you're feeling inspired re-introduce yourself to the world of wine fine, be sure to stop by one of our Springs Group liquor store locations. Our friendly staff would be happy to assist you in finding that perfect bottle!