2022 was a wild year. There was a lot going on in the world last year, but we hope you were able to make progress on your personal goals, find fulfillment in your career, deepen your relationships, begin new ones, and do everything you wanted to do. And of course – we hope you rung in the new year with good friends, family, drinks and good times!
2023 is a chance for everyone to start fresh. Maybe you've got new fitness targets, financial milestones, or relationship goals. Or maybe you're going to plan on living just as you were last year. Whatever your goals are (or aren't), your local Springs Group liquor store is here to support you with incredible deals on alcoholic beverages.
For January, were featuring lots of deals on beer including our Canucks Game Day Special on Budweiser. We're also got some exciting mixed drinks, seltzers and spirits, plus a new wine deal. And as always, we've got prizes to give away!
Happy New Year, and enjoy the savings!
* NOTE: Must be 19+. Any listed prices do not include applicable taxes and deposits
LIQUOR STORE LOCATIONSLIQUOR DELIVERY
Beers:
Budweiser (6-pack): $10.99!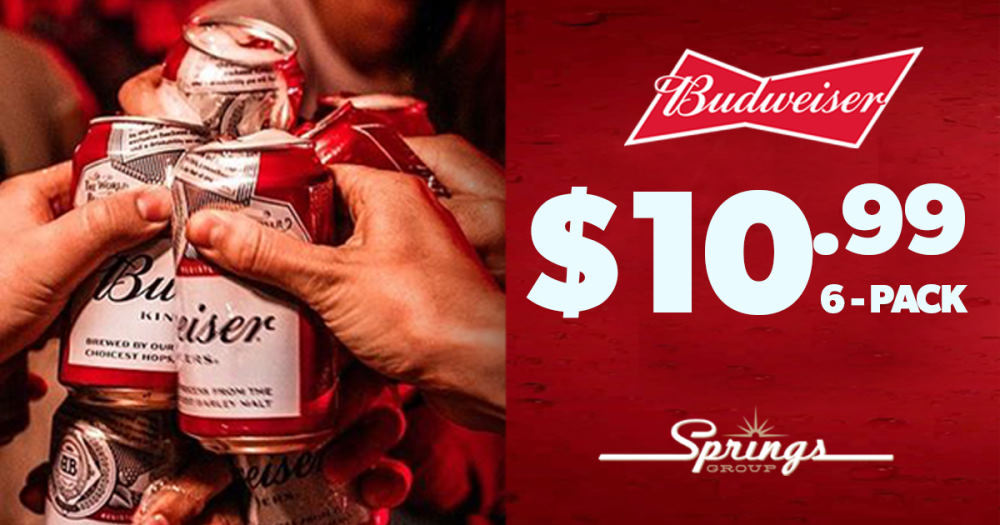 Budweiser (24-pack): Save $2!
Cariboo (6-pack): $6.99!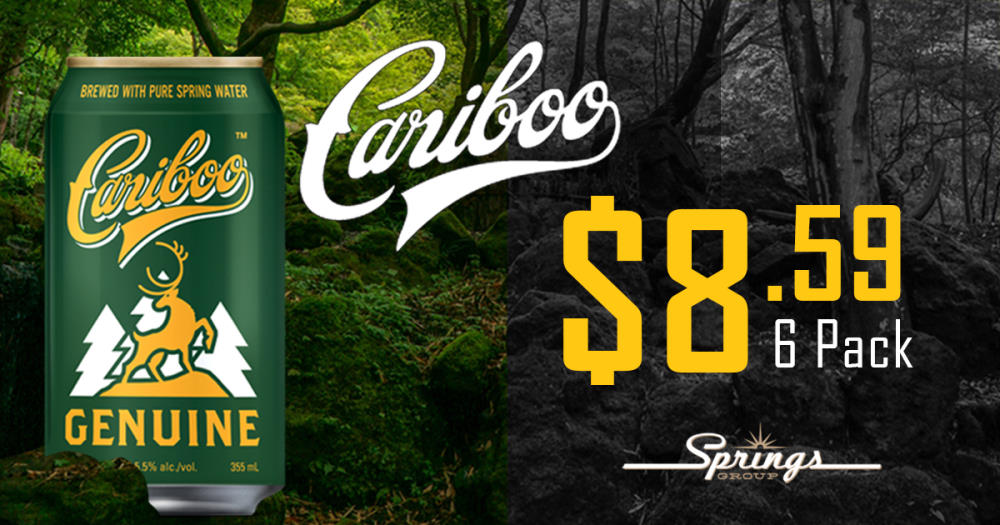 Cariboo (12-pack): $16.59!
Budweiser (15-pack): $2 off!

Canucks game day special!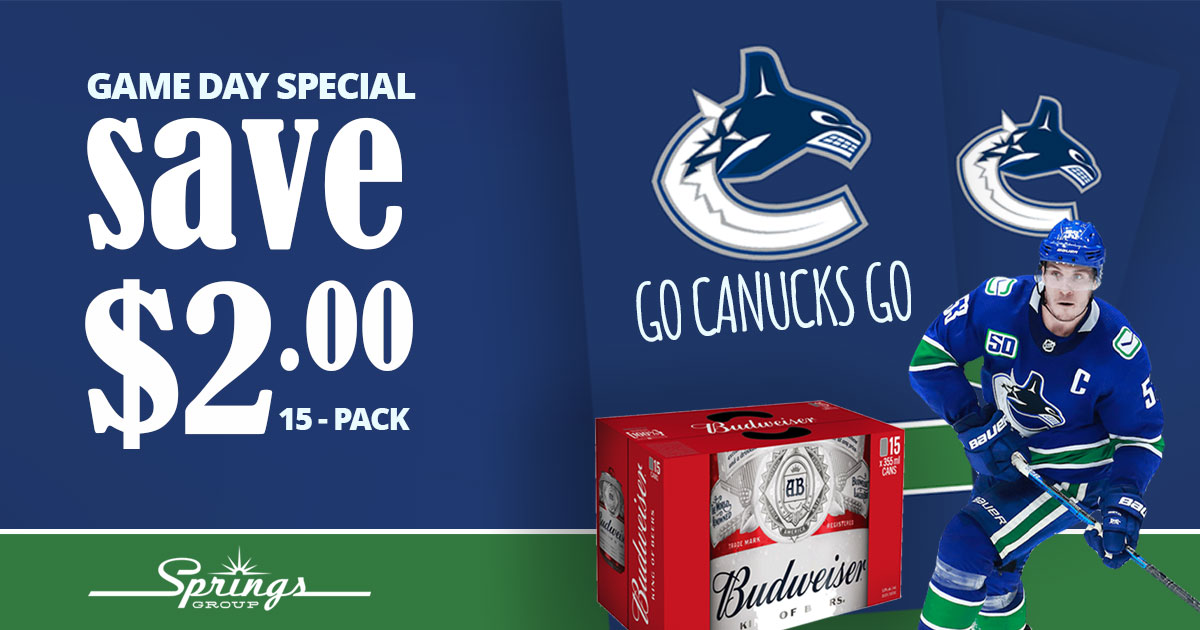 Spirits:
Polar Ice Vodka (750ml): $21.49!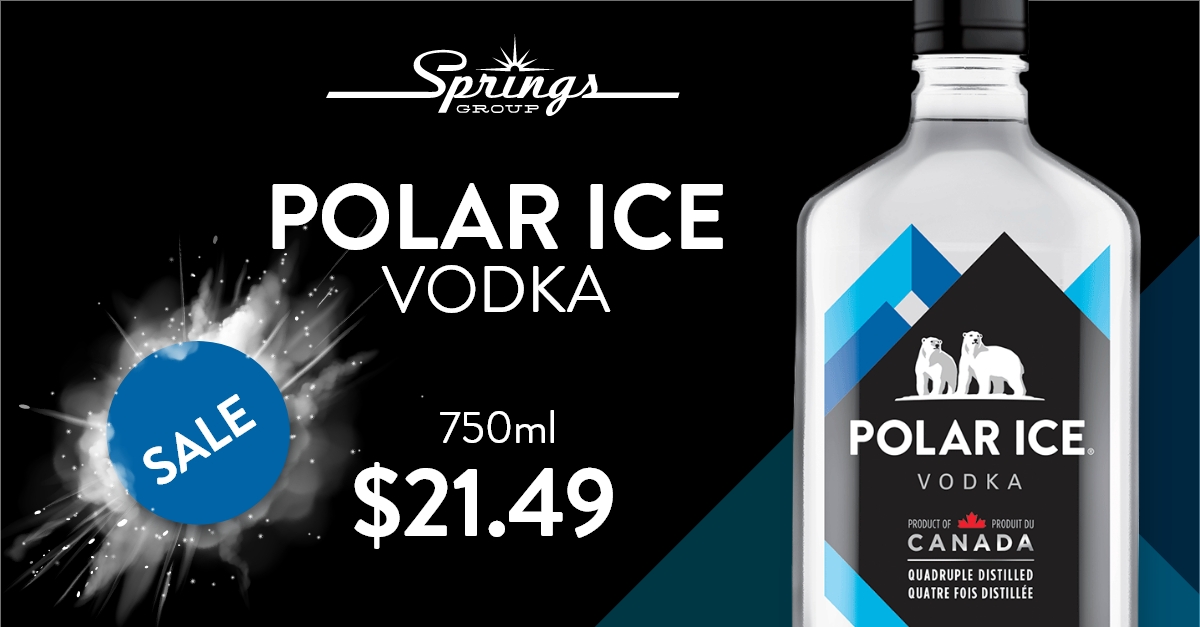 Wiser's Special (750ml): $21.49!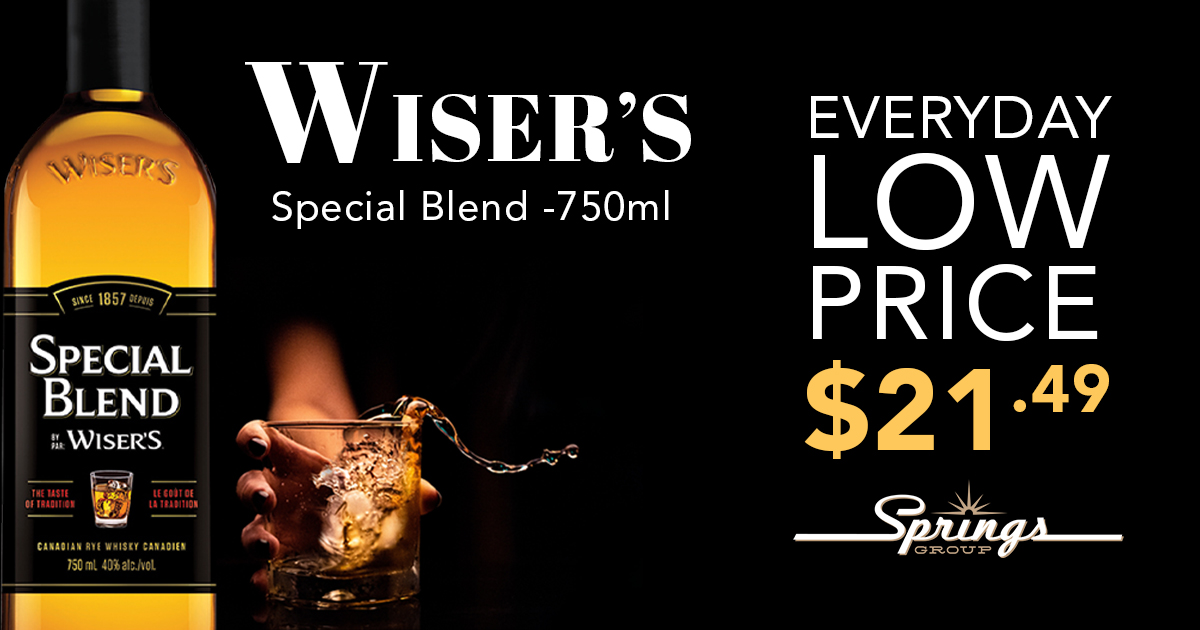 Mixed Drinks:
Twisted Tea of any variety (6-pack): $2 off!

Plus, enter to win a Ski Pack Bundle!

Truly Lemonade Mixer (12-pack): $2 off!

Plus, enter to win a $100 gas card!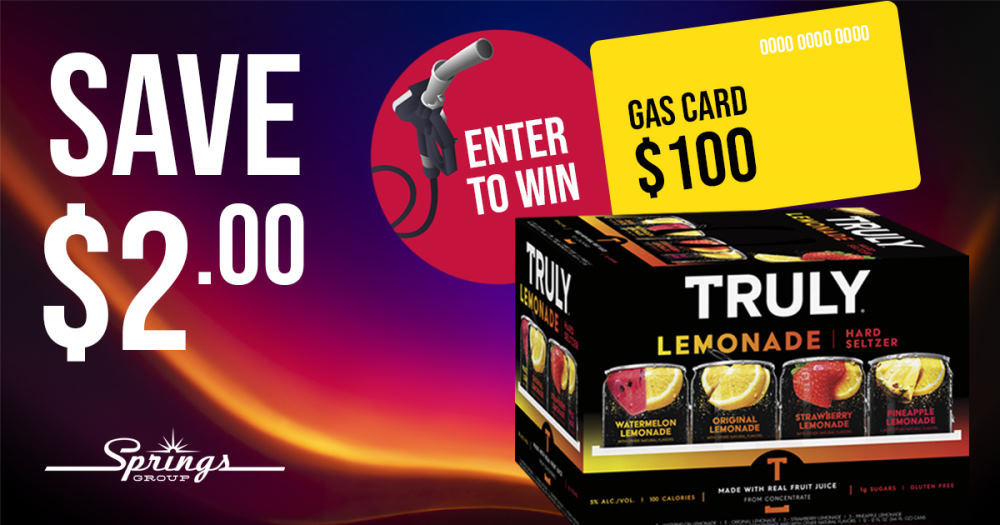 Wine: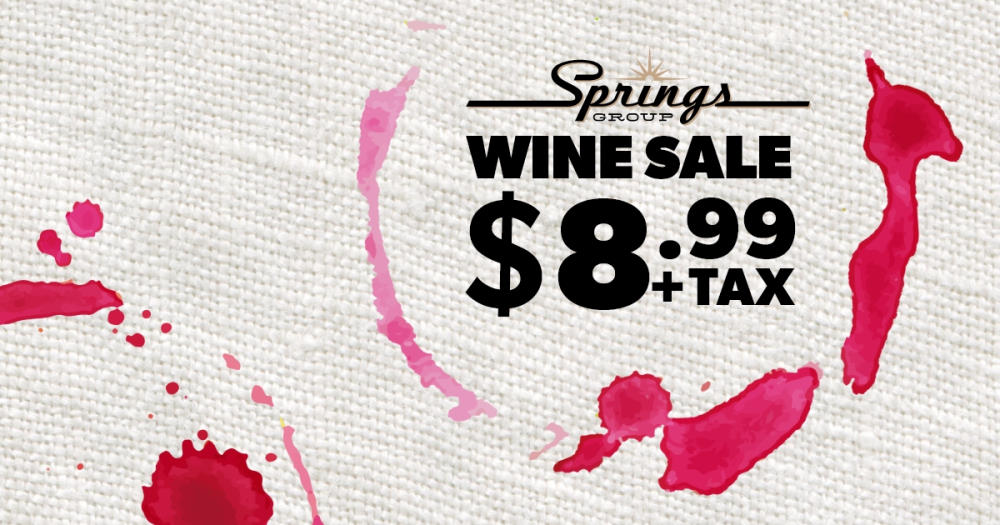 Toonie Special: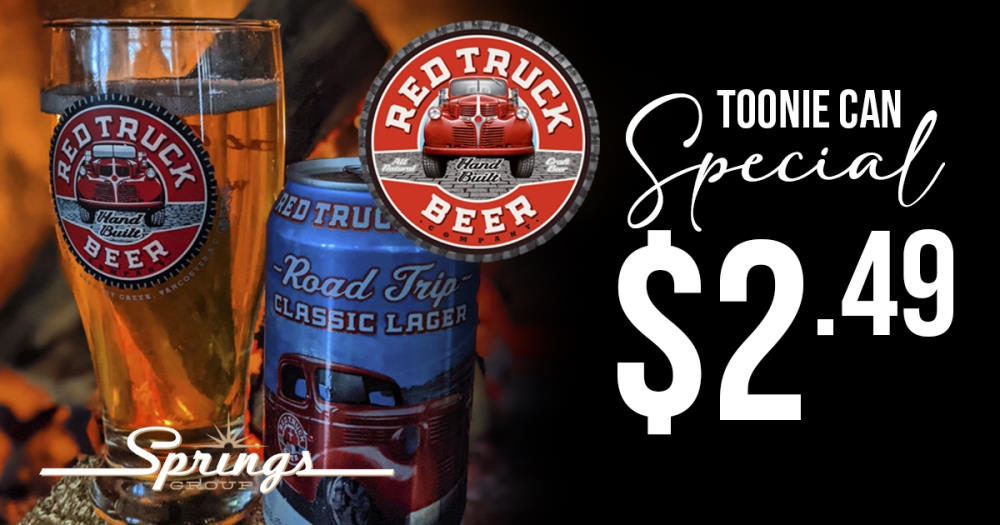 Red Truck Hard Day IPA: $2.49!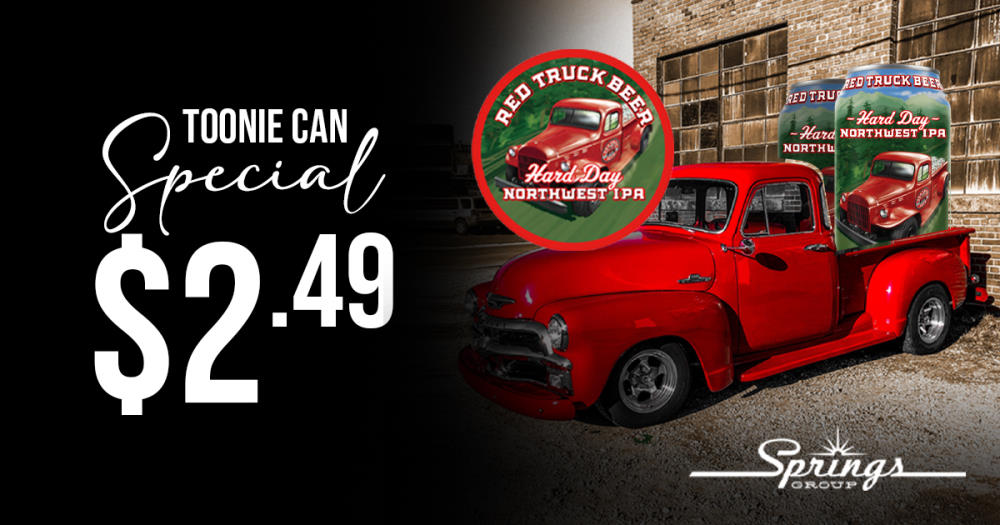 Plus, check out these Everyday Low Price products. You never need to wait for a sale price as they are always available:
Everyday Low Price: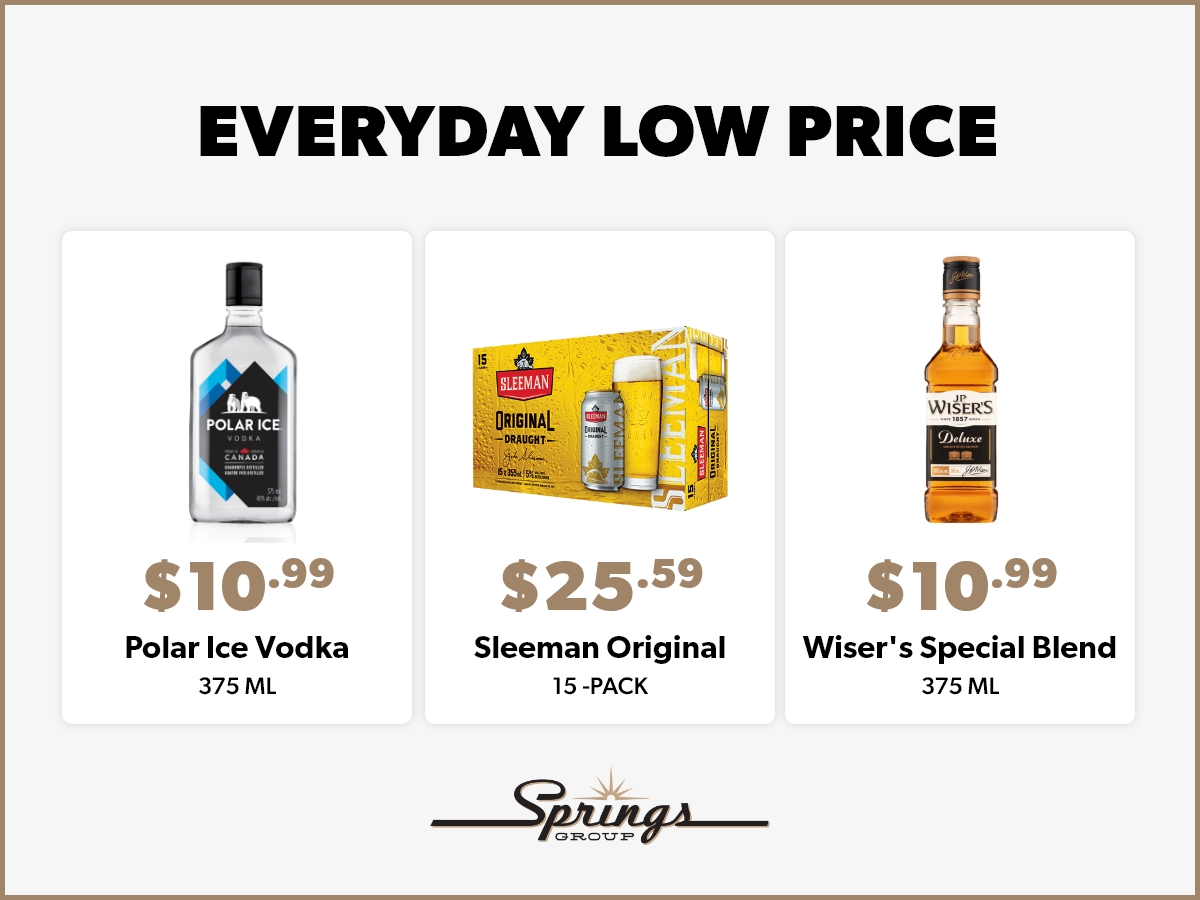 Polar Ice Vodka (750ml): only $10.99!
Sleeman Original (15-pack): $25.59! 
Wiser's Special Blend (375ml): $10.99!
---
Order Delivery Online via Skip the Dishes or Uber Eats