British Columbia has quickly become a revered producer of wine. From the star-studded Okanagan Valley to other regions like the Fraser Valley and the Kootenays, the province is churning out some excellent wine that's gained recognition and accolades on the international stage. Aside from our countless number of wineries and vineyards, BC has plenty of places to buy the good stuff, such as local liquor stores that feature local wines.
But if you're looking for more great wine, you don't have to look far. Our neighbours to the south in the Pacific-Northwest region have got their own wine scene that's definitely worth checking out.
The PNW region, sometimes known as Cascadia, is made up of British Columbia, Washington, Oregon and Idaho. With the Pacific Ocean to the west and the towering Rocky Mountains to the east, this beautiful part of the world has been able to produce some delicious and unique wines. In this article, we're going to dive down into the US and explore some of the best wines and regions in the PNW:
Washington

Photo credit to wa.gov
The state of Washington is home to 20 grape growing regions, known down south as American Viticultural Areas, or AVAs. When it comes to precipitation, temperature, topography and soil, the state has a lot of variation. The diversity of the state has forced officials and experts to carefully draw the regional lines and subdivide larger regions over the years. One mile can make a significant difference in the grape grown.
Washington state got it's first wine region designation in 1983, called the Yakima Valley, which has now been subdivided into Red Mountain, Snipes Mountain, Rattlesnake Hills and Candy Mountain. But the largest region in Washington is Columbia Valley, designated in 1984. Producing 99% of the state's grapes, the region spreads over the border to Oregon, and has since been subdivided as well.
Fast forward to today, the wine industry in Washington is still growing and evolving. As recently as 2021, three more wine regions were added to the total: Goose Gap, White Bluffs, and The Burn of Columbia Valley.
Notable Wineries:
Oregon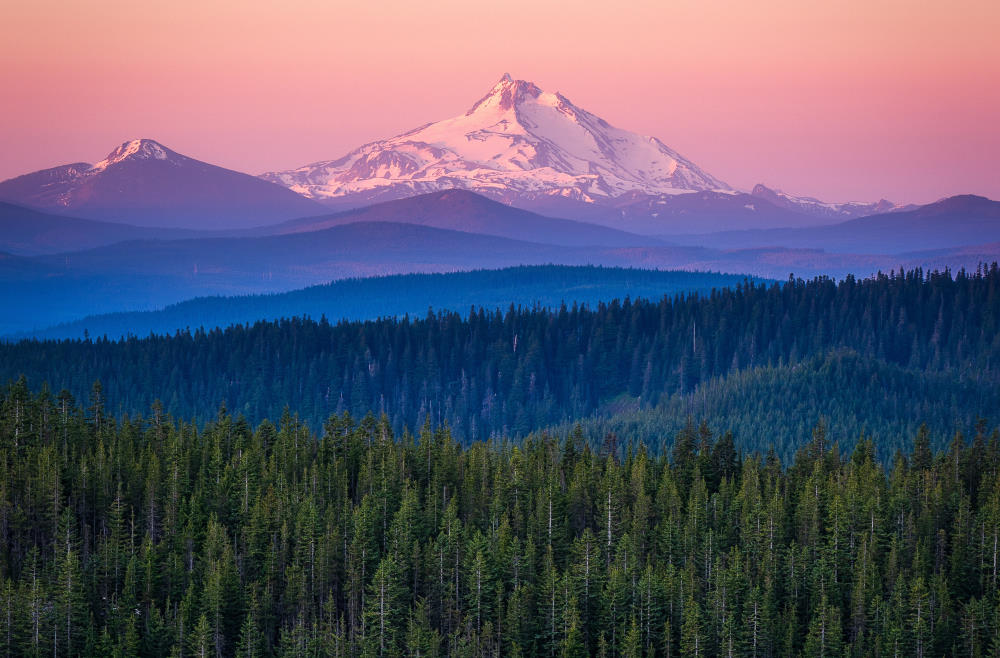 Photo credit to oregon.gov
Similar to Washington state, the coastal state of Oregon is home to some extreme diversity, from its countless lakes, thick evergreen forests, volcanoes and even deserts. While certainly a smaller wine producing state in comparison to California, its neighbour to the south, Oregon has really made a name for itself over the years. Pinot Noir and Pinot Gris are the most frequently grown grapes in the state, plus the overall cool climate has allowed for some excellent Riesling, Cabernet Franc and Chardonnay.
Oregon is home to 19 official grape growing regions. The largest of the regions is the red grape-growing Willamette Valley, which competes with California's Napa Valley. The combination of high mountains high mountains and low valleys are able to generate a microclimate where Pinot Noir grapes thrive.
In the small Columbia Gorge region near the Washington border, the climate is extra fertile thanks to the river, which enables the growth of aromatic and fruity white wines along with sweet red and white wines.
There's also a significant amount of wine being produced in urban Oregon areas like Portland. Aside from a dizzying number of wineries and wine bars, the region grows its own Syrah, Tempranillo, Pinot Blanc, Cabernet Sauvignon and Zinfandel.
Notable Wineries:
Idaho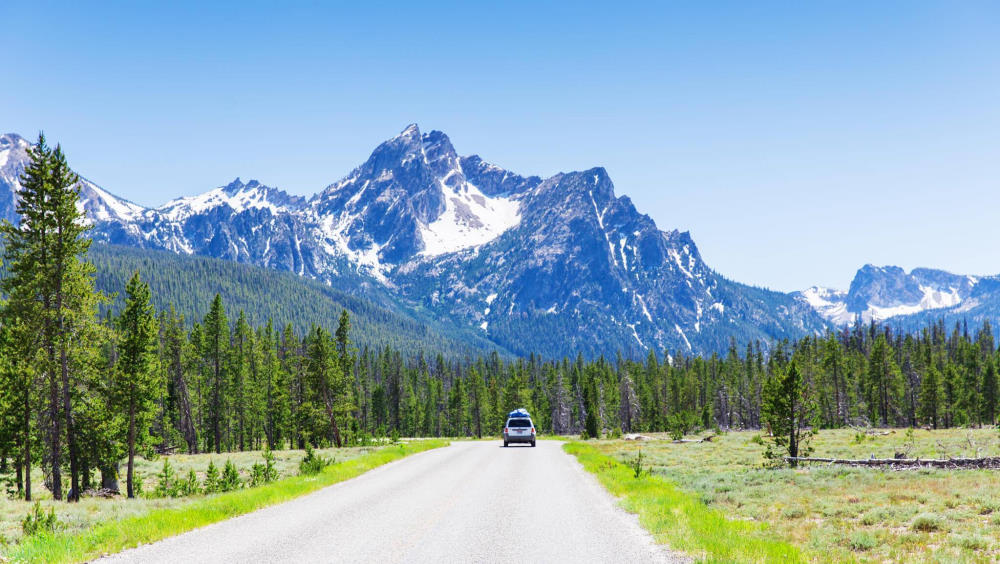 Photo credit to visitidaho.org
When it comes to popularity and notoriety, Idaho is certainly in the winemaking shadows when compared to California, Oregon, Washington and British Columbia. After being wiped out by the prohibition area, the winemaking industry in Idaho didn't resurface until the 1970s. But today, wine is one of Idaho's fastest growing agricultural industries. Wine is booming in Idaho.
The state of Idaho looks a lot different than it's other PNW neighbours. To start, this is no ocean or coastline. The state also boasts an elevation that's far higher than its neighbours. On average, vineyards in Idaho sit at around 1,800 feet (or 550 meters). As you can imagine, this situation presents a unique climate and grape-growing environment for the wine regions in Idaho.
The cool climate in Idaho has allowed for several white wine varieties to excel, such as Riesling, Ice wine, Chenin blanc, Chardonnay and Gewürztraminer. But in recent years, there's been more of a push to produce reds as well.
The state of Idaho is home to roughly 50 wineries, most of which are located in the official Snake River Valley region. The Eagle Foothills region is another AVA that got its start in 2015, and has been able to produce some really specialized wine thanks to the extreme elevation and volcanic ash mixed into the soil.
Notable Wineries:
If you're looking for a new bottle wine for your next romantic date night, charcuterie night with friends or movie night in, Springs Group has a great selection of wines from across the PNW. We've got plenty of liquor stores locations across the Fraser Valley area, with a super friendly staff to help you out.