For British Columbians, the first Monday of August (and preceding weekend) is for celebrating our heritage, taking some time off work, and enjoying the sunshine with our friends and families. The holiday is for remembering James Douglas, the explorer who first discovered the southern tip of Vancouver Island – known today as Victoria. Soon after, the land was officially termed 'British Columbia'.
With BC Day being right in the scorching center of summer, the long weekend has become an extremely popular camping, lake chilling, festival going, and sun-bathing time for British Columbians.
This year, the BC Lower Mainland is packed with outdoor activities, events and festivals for the BC Day long weekend. To help you plan your fun in the sun, here's our list of 11 family friendly festivals for this BC Day long weekend:
1. Abbotsford Agrifair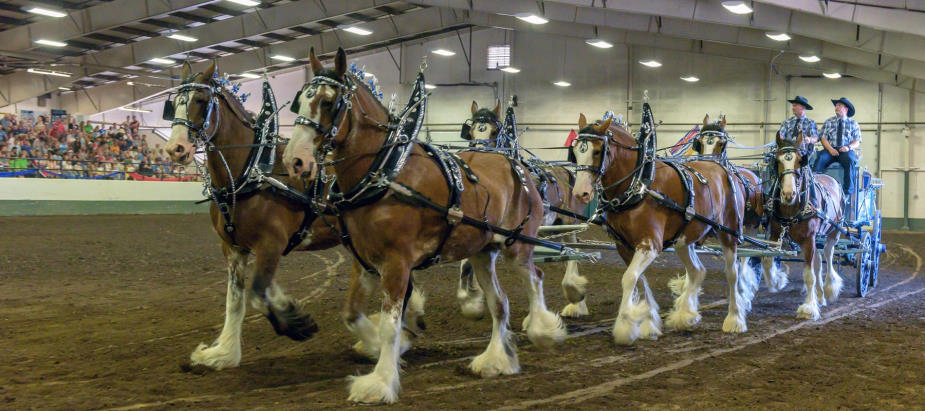 Photo credit to Abbotsford Agrifair.
Running from July 29th-31st this year, the Abbotsford Agrifair is a country fair event that's been running since 1909. Held at the Abbotsford Exhibition Park, it's smack dab in the middle of farm country. This is a great event for families, with exciting rides, live shows, music, and lots of food. Children 10 and under get in for free, while ticket prices start at $11 for seniors and students, and $13 for adults.
Visit their official site: Abbotsford Agrifair.
2. Honda Celebration of Light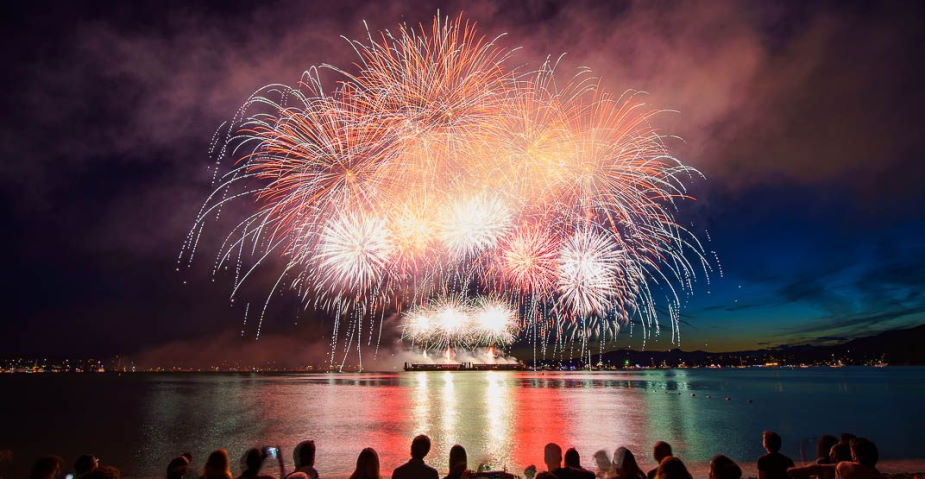 Photo credit to DailyHive.
The annual Honda Celebration of Light fireworks competition in English Bay is happening Saturday, July 30th for the BC Day long weekend. The event is huge, seeing hundreds of thousands of people show up over the regularly scheduled 3 days. It's totally free to watch from the beach and surrounding areas, and there's even special ticketed viewing venues.
Learn more on their official website: Honda Celebration of Light.
3. Squamish Days Fest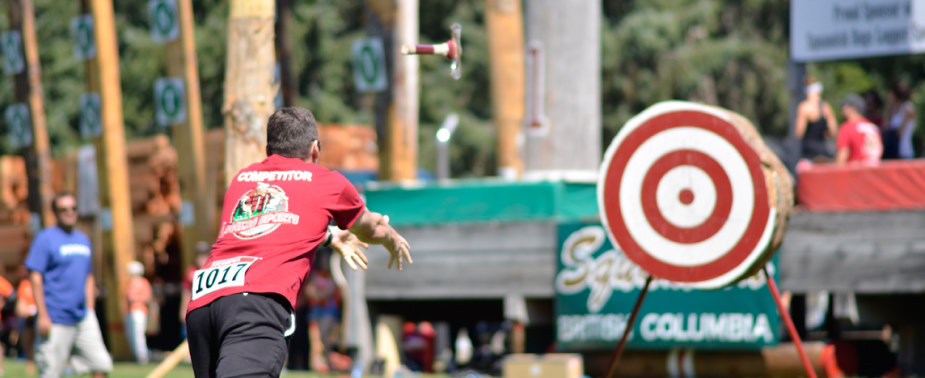 Photo credit to Squamish Days Fest.
The Squamish Days Logger Sports Festival runs from, July 28th-31st, and features a chair carving contest, bed races, and lots more logging related races and activities. On Saturday you can find a special festival just for kids. On the Sunday, this small-town festival hosts a pancake breakfast, parade, and Rotary BBQ.
Learn more and view photos from past events: Squamish Days Logger Sports Fest.
4. Vancouver Bach Festival

Photo credit to Destination Vancouver.
The theme for the 6th annual Vancouver Bach Festival is "Scottish Baroque and Other Traditions". This event hosted by Early Music Vancouver aims to keep more traditional music alive via live concerts and other events. The performance of music by famous composer Johann Sebastian Bach is the main attraction, but many others are featured as well. This year's 13 concerts and 2 special events take place at various venues around Vancouver, all with separate price ranges.
Learn more on Early Music Vancouver's website: Vancouver Bach Festival.
5. Cultus Lake Flower Fest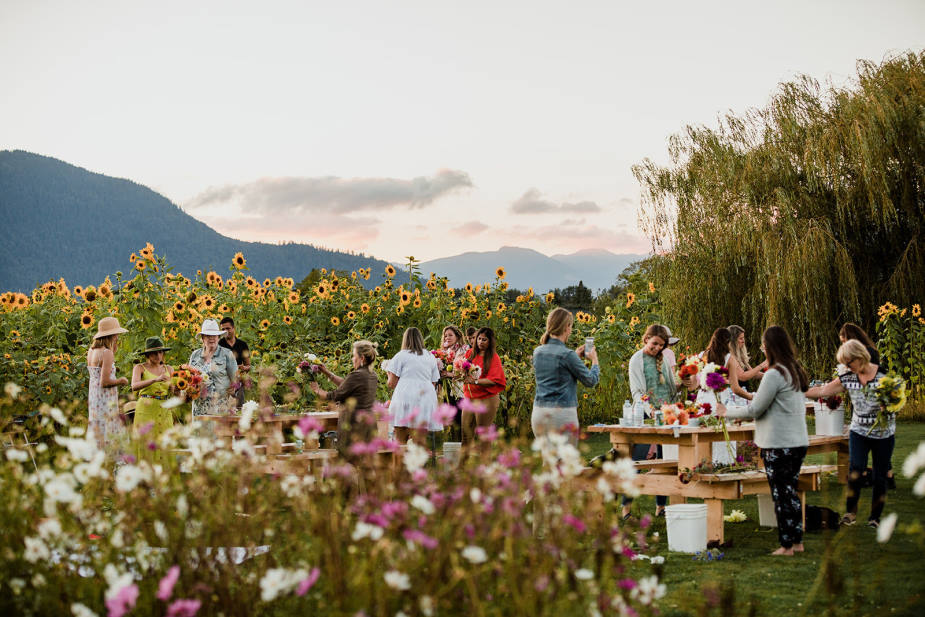 Photo credit to Cultus Lake Flower Fest.
Yarrow is home to the Cultus Lake Flower Fest that sees thousands of visitors every year. This event is the perfect place to bring your family and enjoy the flowers, have a picnic, and just slow down. The festival is on now until September 6th, running all day from 11-8. Tickets are just $10!
Learn more about the festival by visiting their website: Cultus Lake Flower Fest.
6. Powell Street Festival
Photo credit to 604 Now.
The 46th annual Powell Street Festival is a celebration of Japanese Canadian art and culture. Hosted July 30th-31st in Oppenheimer Park in the Downtown Eastside. As one of the largest and longest-running community arts festivals in Canada, the organizers offer year-round programs and collaborate with local organizations and artists.
Ready about everything you need to know on their site: Powell Street Festival.
7. Maple Ridge Caribbean Festival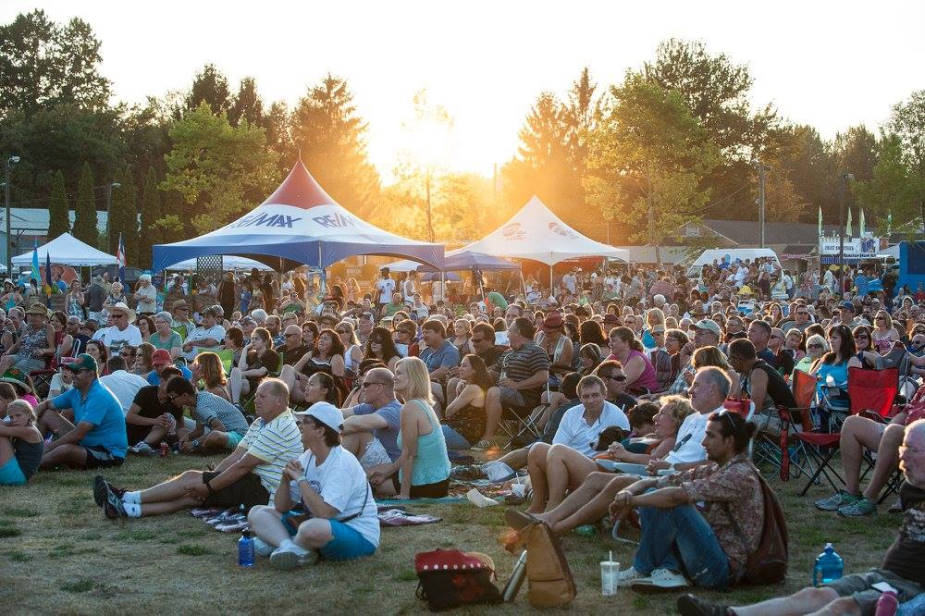 Photo credit to MapleRidge.ca
The Maple Ridge Caribbean Festival is celebrating 22 years of music and great times this year. After a two-year pandemic break, the festival is back in full force with a jam-packed lineup of music guests July 30th-31st. The festival is hosted at the Albion Fairgrounds in Maple Ridge.
Learn more on their website: Maple Ridge Caribbean Festival.
8. Harmony Arts Festival

Photo credit to Harmony Arts Festival.
The Harmony Arts Festival is a live music, visual art and culinary art celebration that runs from July 29th-August 7th and is held at the North Shore's Millennium Park and John Lawson Park. Bring your family and enjoy 60 free concerts while admiring the twinkling Lions Gate Bridge backdrop. There will also be a marketplace for handmade gifts, and an outdoor art studio for kids.
Learn more about the festival on their site: Harmony Arts Festival.
9. White Rock Sea Festival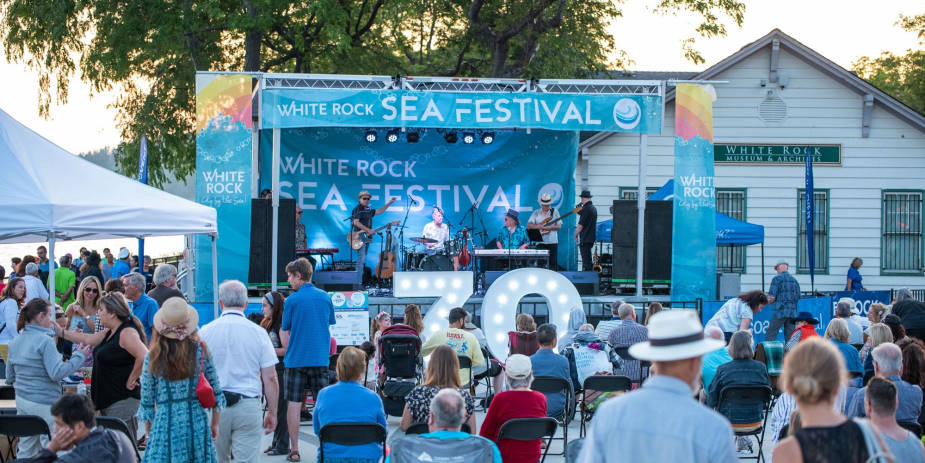 Photo credit to WhiteRockCity.ca
The White Rock Sea Festival and Semiahmoo Days runs from July 29th-31st, and features entertainment and fun for the whole family. Located by the picturesque White Rock waterfront, there will be fireworks, a car show, a traditional salmon BBQ, a talent show, and much more.
Read all about it on their website: White Rock Sea Festival.
10. North Vancouver's Shipyards Live Festival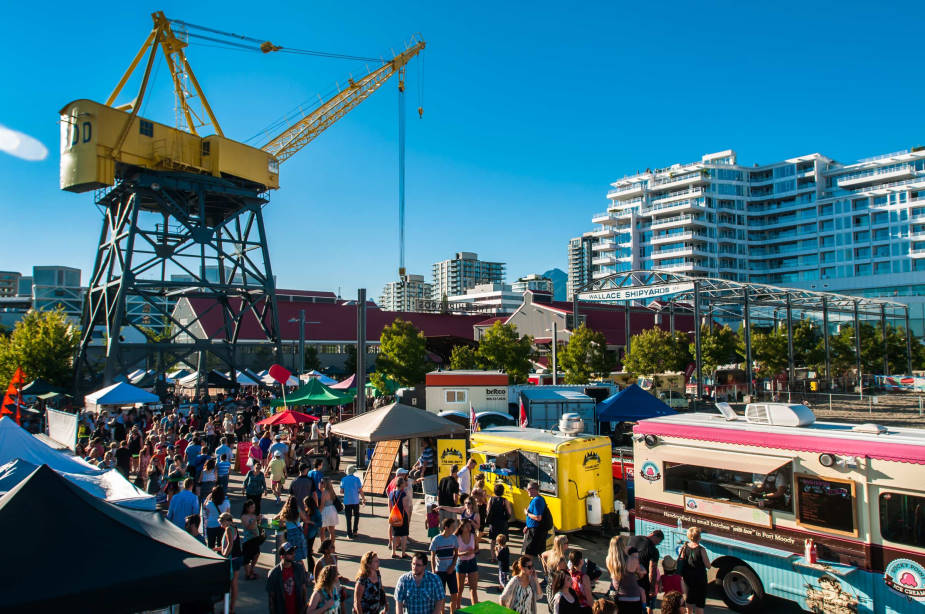 Photo credit to Shipyards Live.
Every Friday until September 2nd, head on over the North Van Shipyards Festival for some family fun. There's live music, a pop-up beer garden sponsored by Stanley Park Brewing, a marketplace, and a long lineup of food trucks. And the best part – you can enter and enjoy the live music for free!
Check out the festival on their website: North Vancouver Shipyards Live Festival.
11. Tsawwassen Sun Festival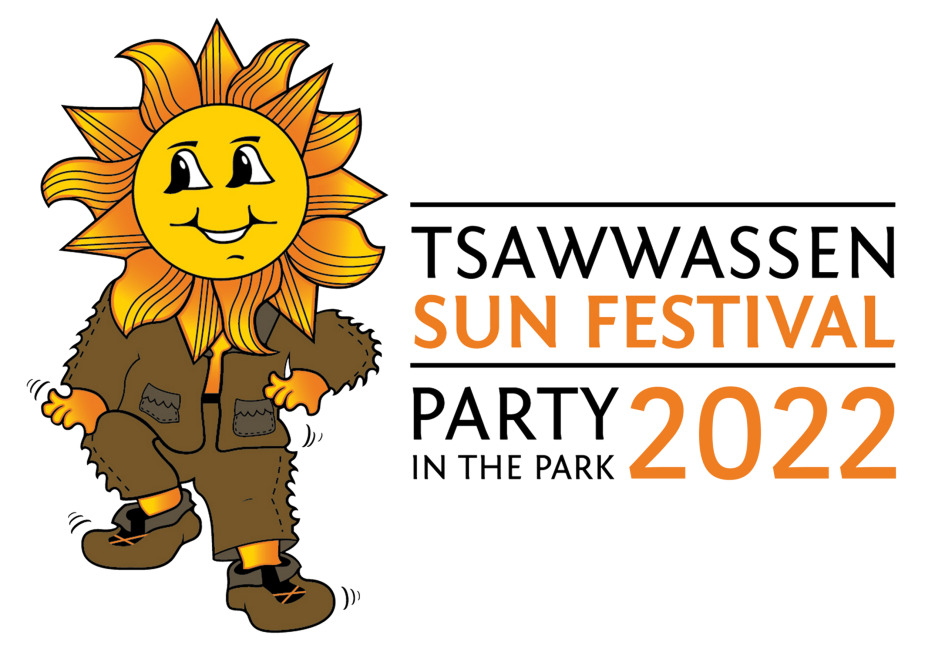 Photo credit to Tsawwassen Sun Festival.
The Tsawwassen Sun Festival runs from July 30th-August 1st and features a parade, volleyball tournament, classic car show, pancake breakfast, pie eating contest, slo-pitch tournament, bingo, and more. This three-day celebration of fun in the sun is hosted at Winskill Park and the surrounding areas.
Learn more about the Sun Festival: Tsawwassen Sun Fest.