We recently had an Old Milwaukee prize giveaway, which seems to have been a success! One of our regular customers, Gary Woodley, entered and won the prize through our Dollarton Liquor Store location. He was extremely pleased to receive a guided fishing tour with local company Prestige Fishing Guides, and being the great guy that he is he decided to take along one of his good friends with him too.
Below is an email letter and pictures he sent us after the historic day.
"We would like to send out a HUGE THANK YOU to the Springs Group, John and all the staff at Dollarton Liquor store and Christian and Brian from Old Milwaukee (our favorite beer). We would also like to say thanks to Hayden from Prestige fishing guides. What a great young man. Larry and I have been the best of friends and good fishing buddies for years. Sturgeon fishing is one of our bucket list items. Absolutely one of the best days of our lives, if not the best. I sent a couple of pictures. Larry is the one with the red Milwaukee hat and I'm the one with the gray beard. Thank you. Gary Woodley and Larry Perreault"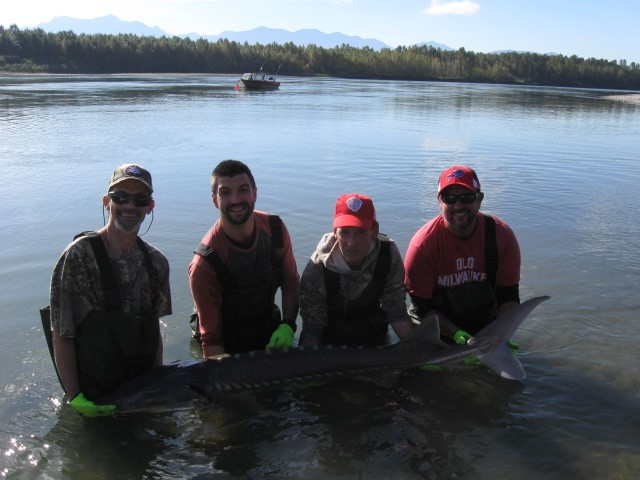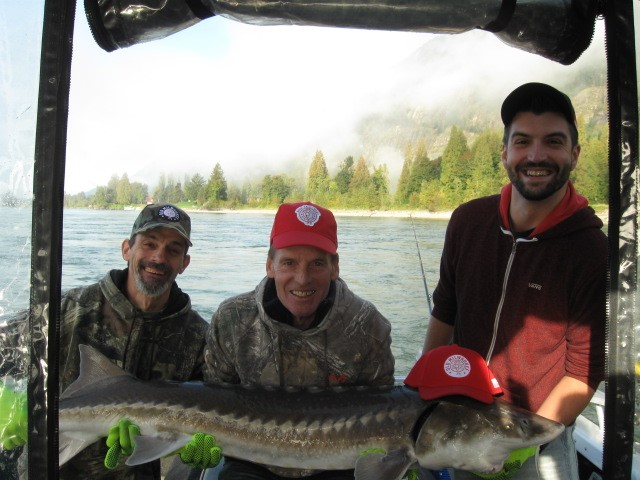 Congratulations once again to Gary Woodley, and thank you to everyone who participated in the giveaway. We have these types of contests often, so make sure to visit our website and liquor store locations to keep an eye out for the next one. If you do win one of our prizes, make sure to send us pictures of you enjoying them! Who knows, maybe the next article could be a showcase about you!