December is finally here – for some, the greatest month of them all. For some, December means sunny beach vacations and time away from work. For some, it means cozy evening spent with family and friends, exchanging gifts and spreading cheer. No matter what December means to you, December will be cold. There will be rain, wind, dark days, and probably snow. Sometimes all you need to brave the cold is a cozy couch and your favourite beer, wine or spirit. That's why our team at Springs Group put a little extra care and attention into our drink promos this month.
In this blog post, we'll highlight the sale items being featured in Springs Group liquor stores for the chilly month of December. This month, we've got lots to get excited about besides the holidays. We've got a healthy collection of sale priced beer from Corona, Sleeman, and other favourites. We've also got a great deal on Tanqueray, Twisted Tea, and the holiday morning favourite – Baileys. And if you need wine for the house, don't forget to pick up some Yellow Tail and cash in on a free umbrella!
Happy holidays, and enjoy the savings!
* NOTE: Must be 19+. Any listed prices do not include applicable taxes and deposits
LIQUOR STORE LOCATIONSLIQUOR DELIVERY
Game Day Beers:
Coors Light (24-pack): $4 off!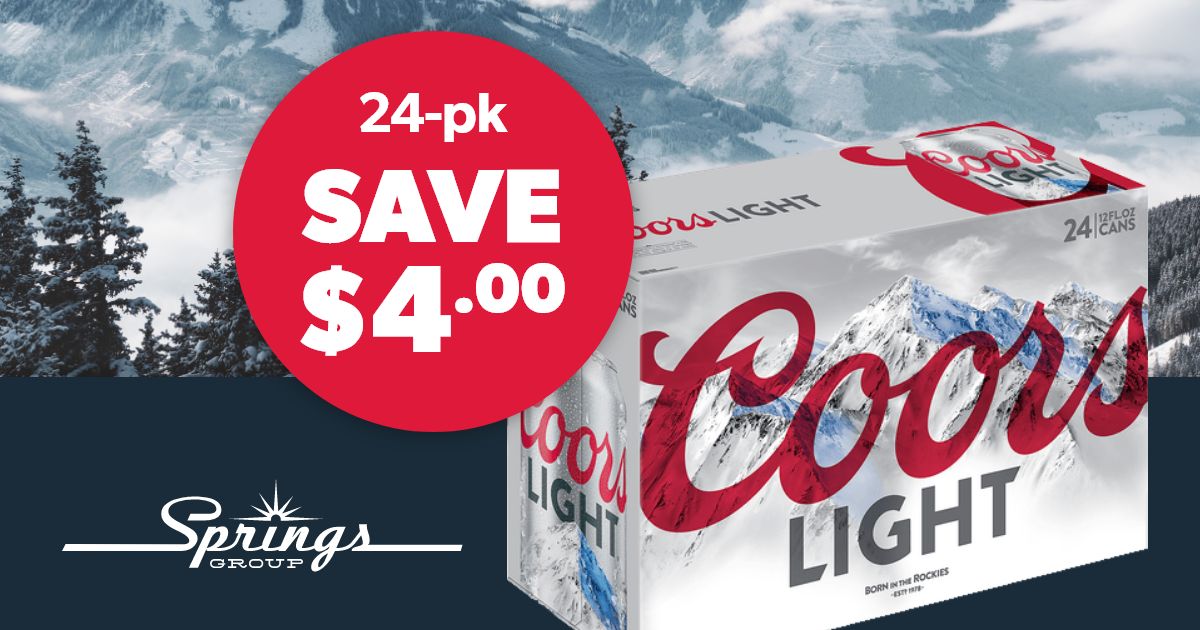 Corona (12-pack): $2 off!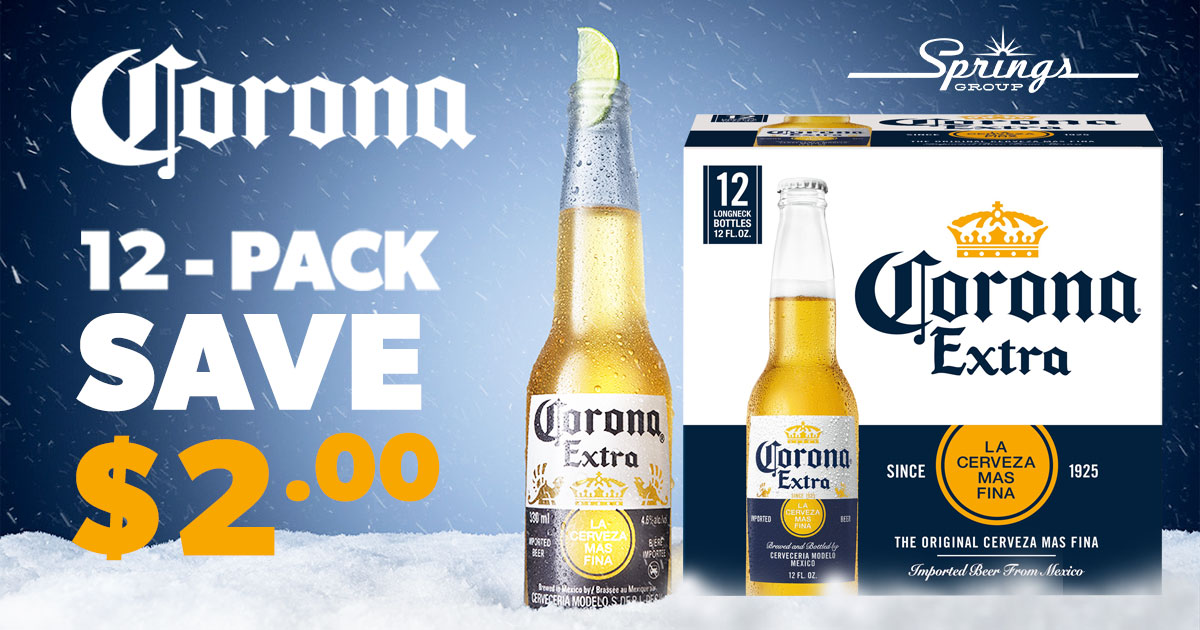 Sleeman Honey Brown (12-pack): $2 off!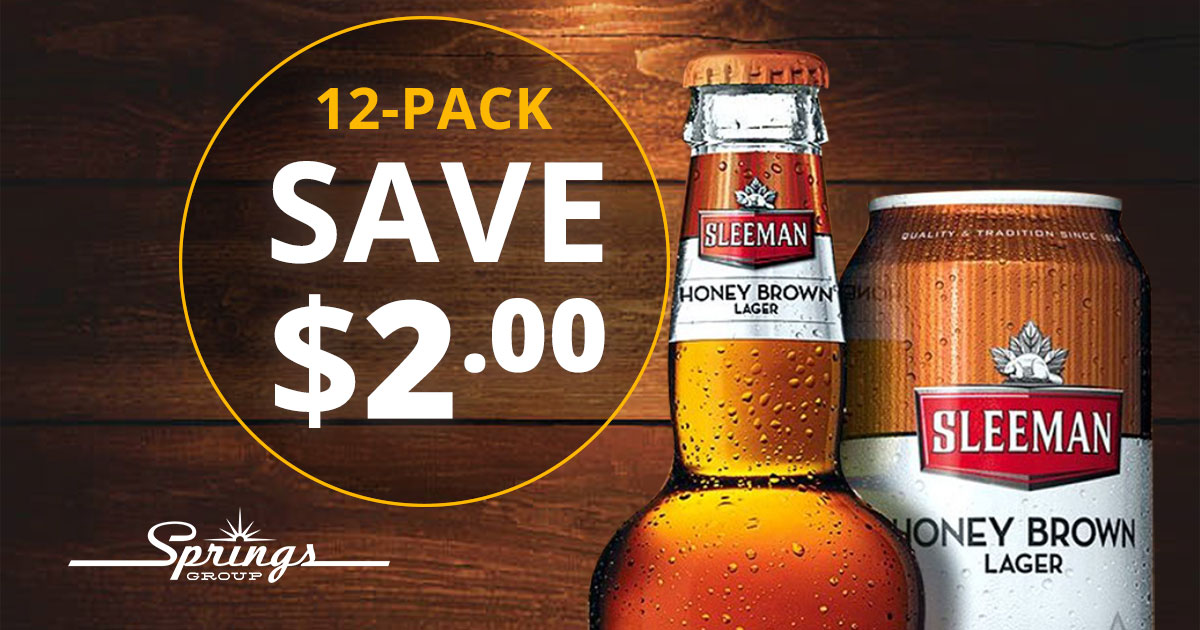 Spirits:
Tanqueray Gin (750ml): $1 off!

Plus, enter to win a Snow Tube!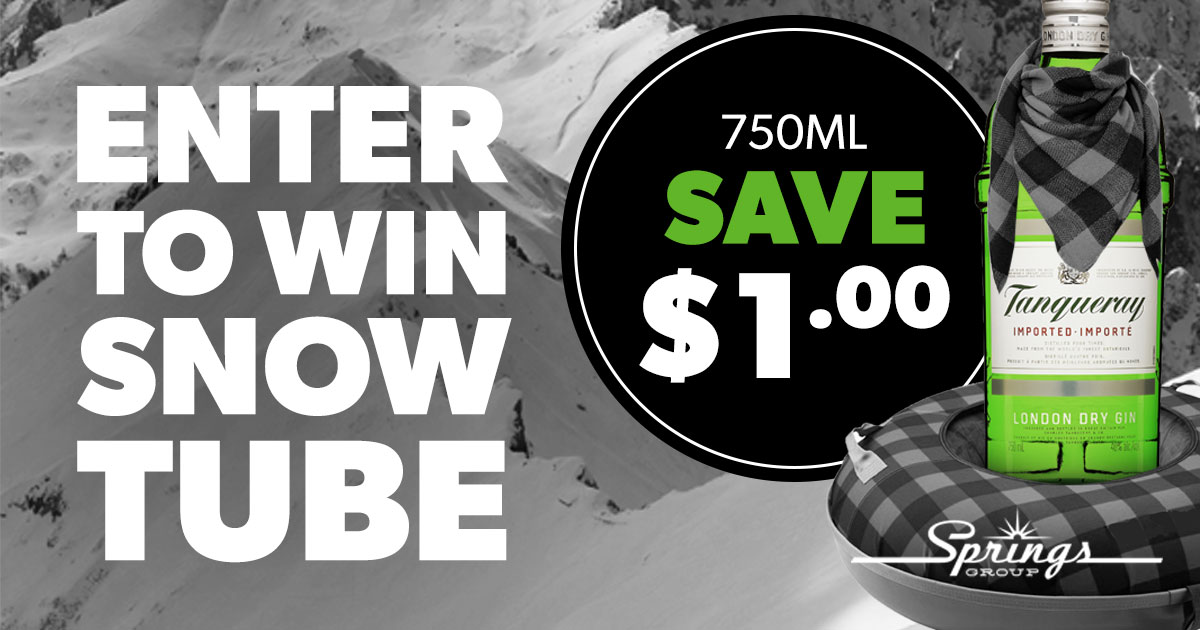 Mixed Drinks:
Twisted Tea (12-pack): $2 off!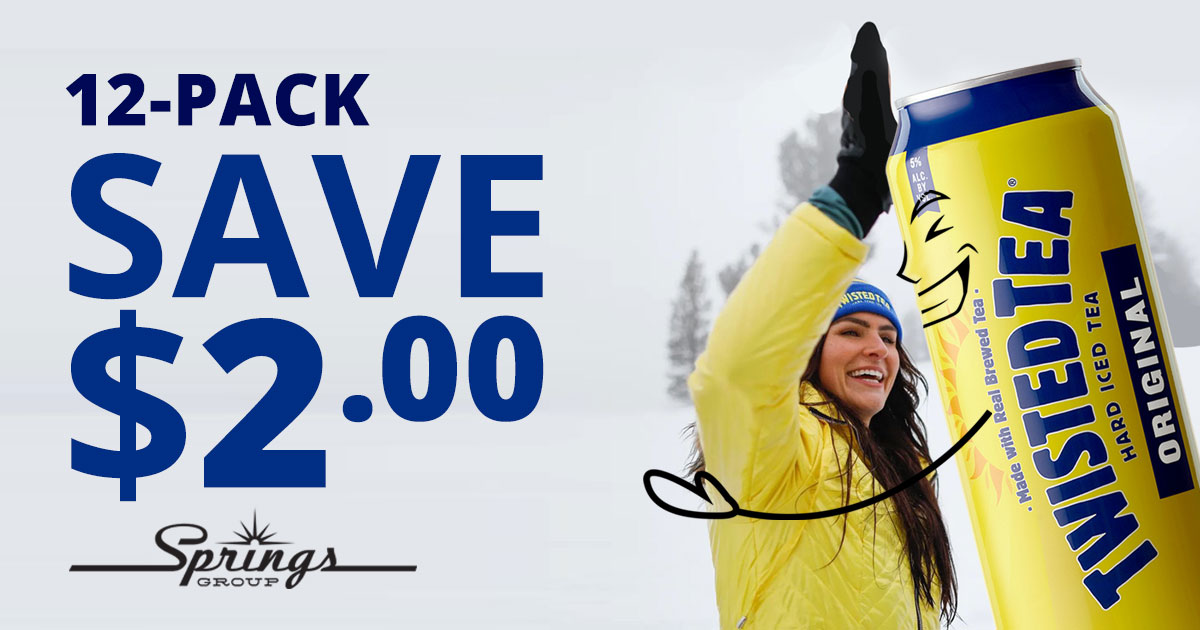 For Your Coffee:
Bailey's (750ml): $2 off!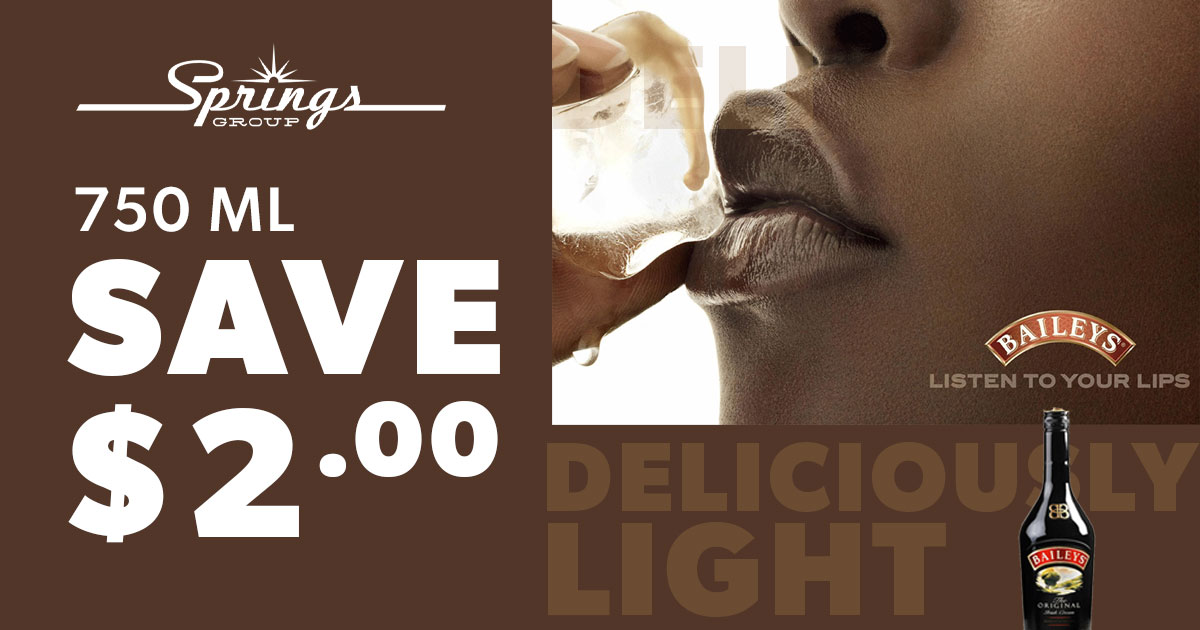 Bailey's (1.14L): $3 off!
Kahlua (750ml & 1.14L): $2 off!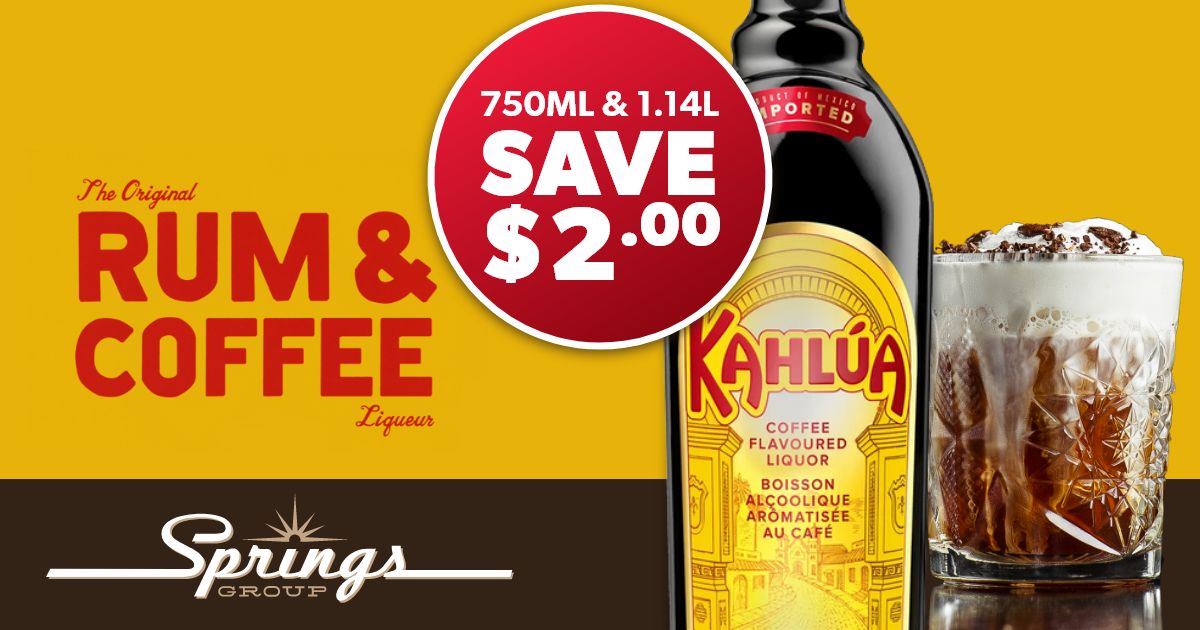 Wine:
Yellow Tail wines: $1-1.50 off! Plus, receive a branded umbrella with the purchase of two wines!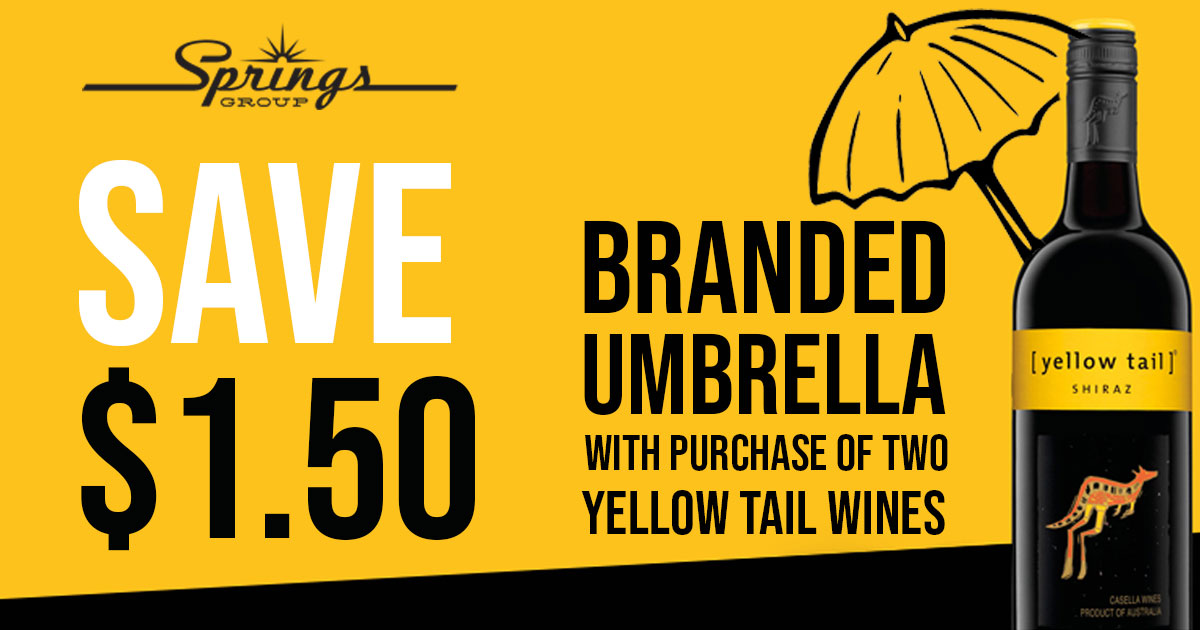 Stoneleigh Sauvignon Blanc (750ml): $2.50 off!
Plus, check out these Everyday Low Price products. You never need to wait for a sale price as they are always available:
Everyday Low Price:
Molson Canadian (15-pack): only $24.59!
Heineken (12-pack): only $29.99!
Sleeman Original (15-pack): only $25.59!
Polar Ice (750ml): only $21.49!
Wisers Special Blend (750ml): only $21.49!
---
Order Delivery Online via Skip the Dishes or Uber Eats