November is here and with it, the cooler weather. The flowers have dropped their petals and the trees have turned multi-coloured with a carpet of orange and yellow at their feet. November can be a beautiful time of year with the fall colours, but the darker evenings and lack of light can be a downer to some.  Maybe all you need is to share a few laughs with family, a home-cooked meal, or a case of beer with your best friends in front of the hockey game. With a little hope, November too can be a beautiful month.
In this blog post, we'll highlight the sale items being featured across Springs Group liquor stores in November. This month, we've got lots to share.  We've got special Canucks game day pricing available on cases of Budweiser, and a long list of discounted spirits, including Grey Goose, Kraken and Bacardi. We've even got a collection of cream-based liqueurs on sale for your morning (or late night) coffee!
*P.S. Don't forget to change your clocks back on November 6th!
* NOTE: Must be 19+. Any listed prices do not include applicable taxes and deposits
LIQUOR STORE LOCATIONSLIQUOR DELIVERY
Game Day Beers:
Canucks Game Day Special

– Budweiser (15-pack) – $2.00 off!
Red Truck Lager (15-pack) – $2.00 off!

Plus, Red Truck is donating partial proceeds from every pack towards local food banks!

Red Truck North West IPA and Adventure Pack (8-packs) – $1.00 off!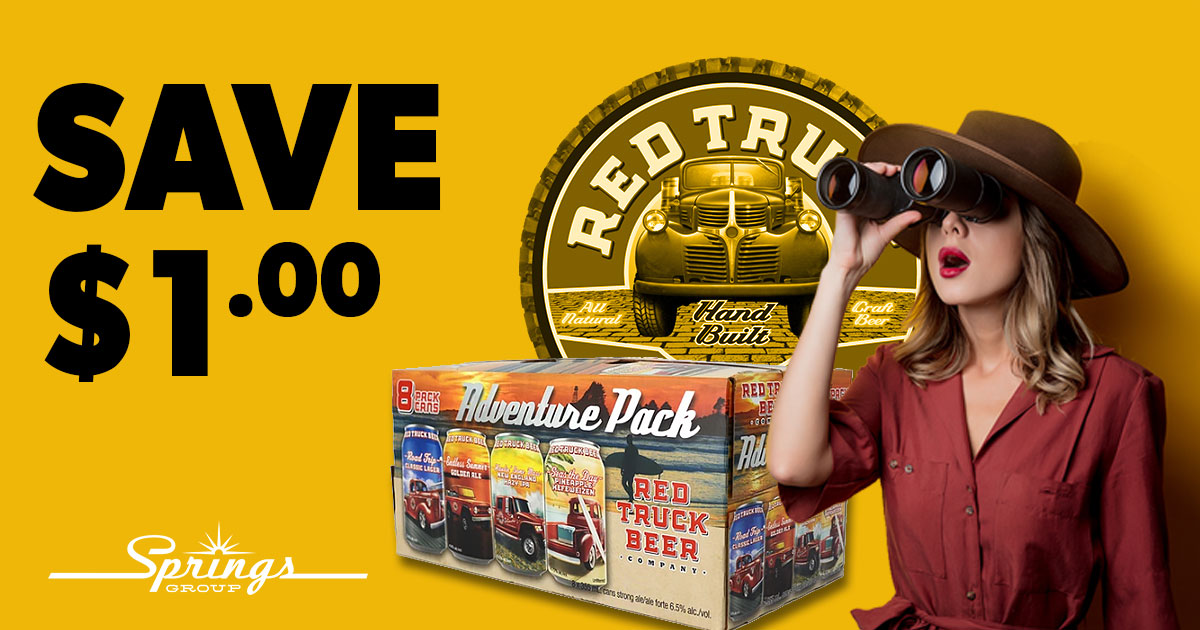 Spirits:
Grey Goose (750ml) – $2.00 off! 

Plus, enter to win a free TV and firepit!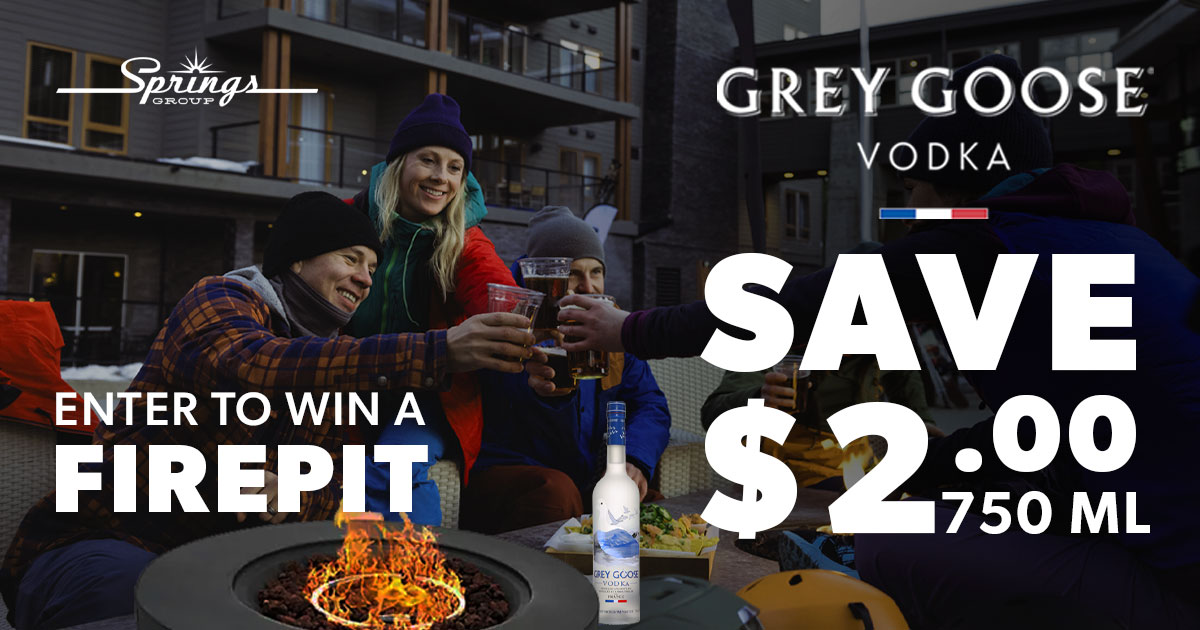 Fireball (750ml) – $2.00 off!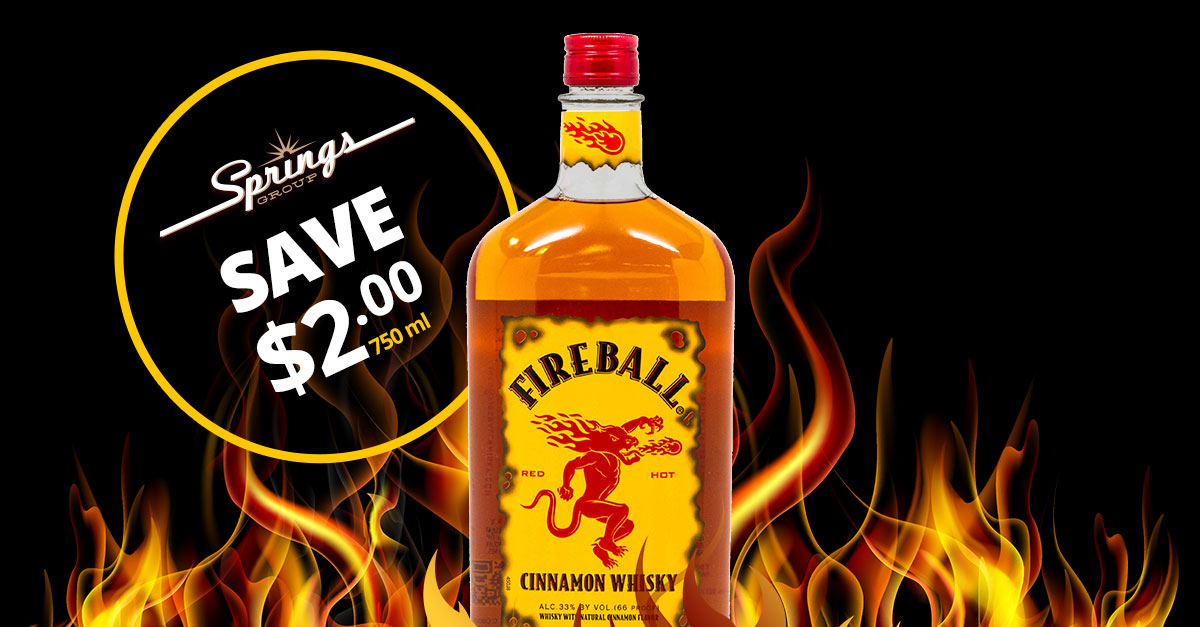 Stoli Vodka (750ml) – $1.00 off!

Stoli Vodka (1.14L) – $2.00 off! 

Kraken (750ml) – $2.00 off!

Kraken (1.14L) – $3.00 off! Plus, get a free pair of Kraken socks with purchase!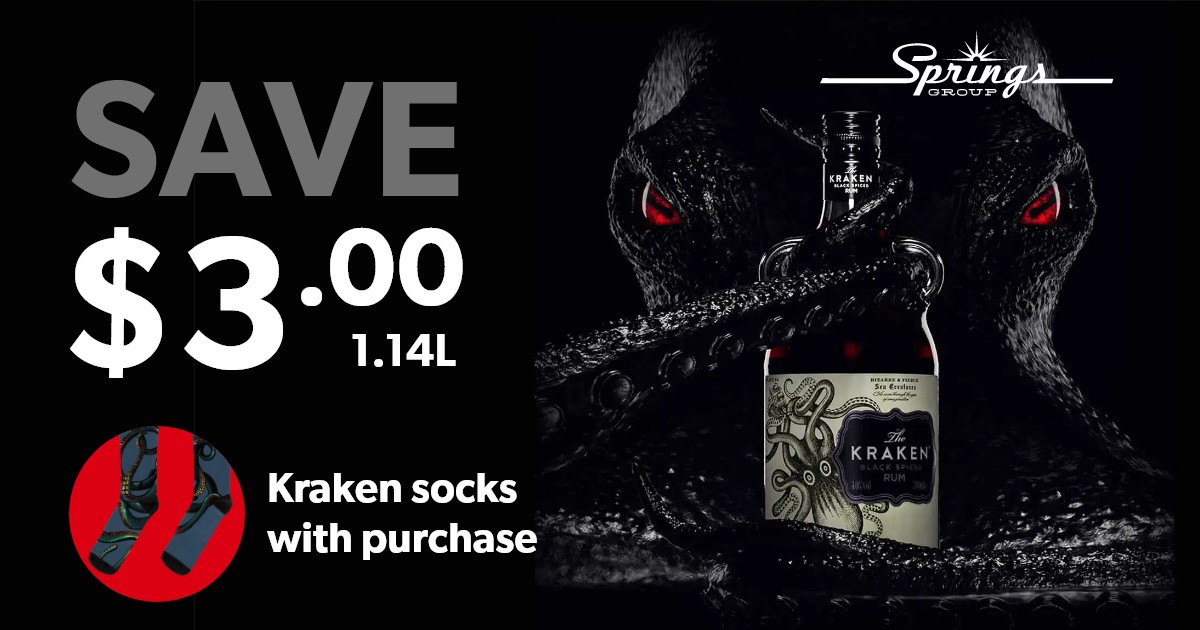 Bacardi Gold (750ml) – $1.00 off!
Bacardi Spiced (750ml) – $2.00 off!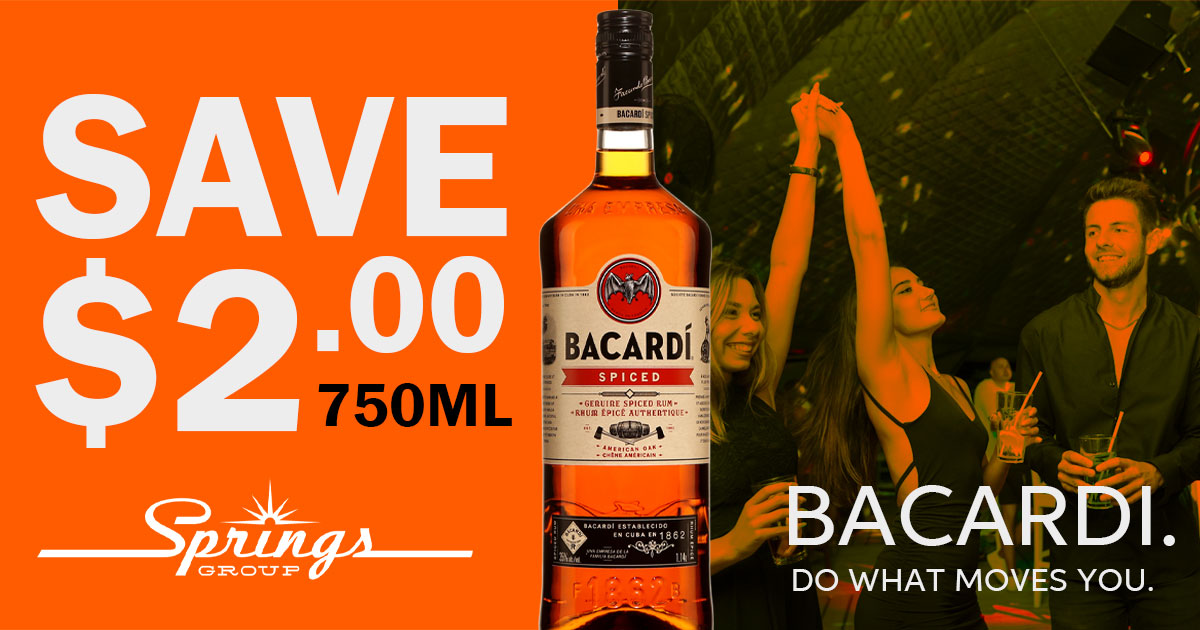 St. Remy (750ml) – $1.00 off!
For Your Coffee:
Carolans (750ml) – $2.00 off!
Carolans (1.14L) – $2.00 off!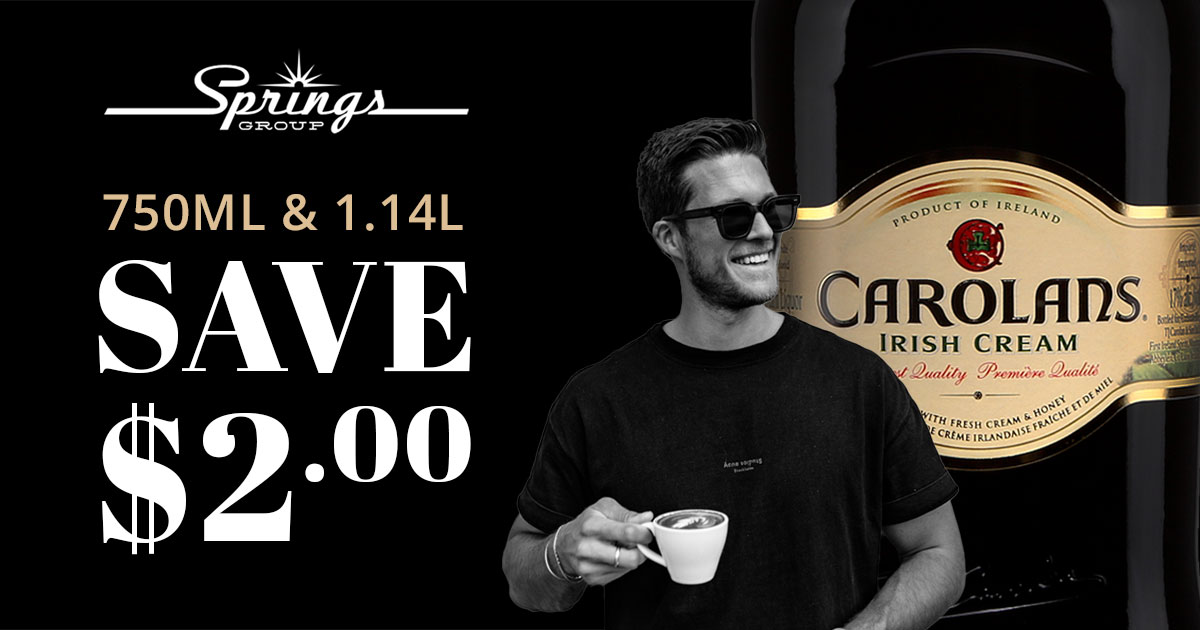 Ryan's Cream (750ml) – $3.00 off!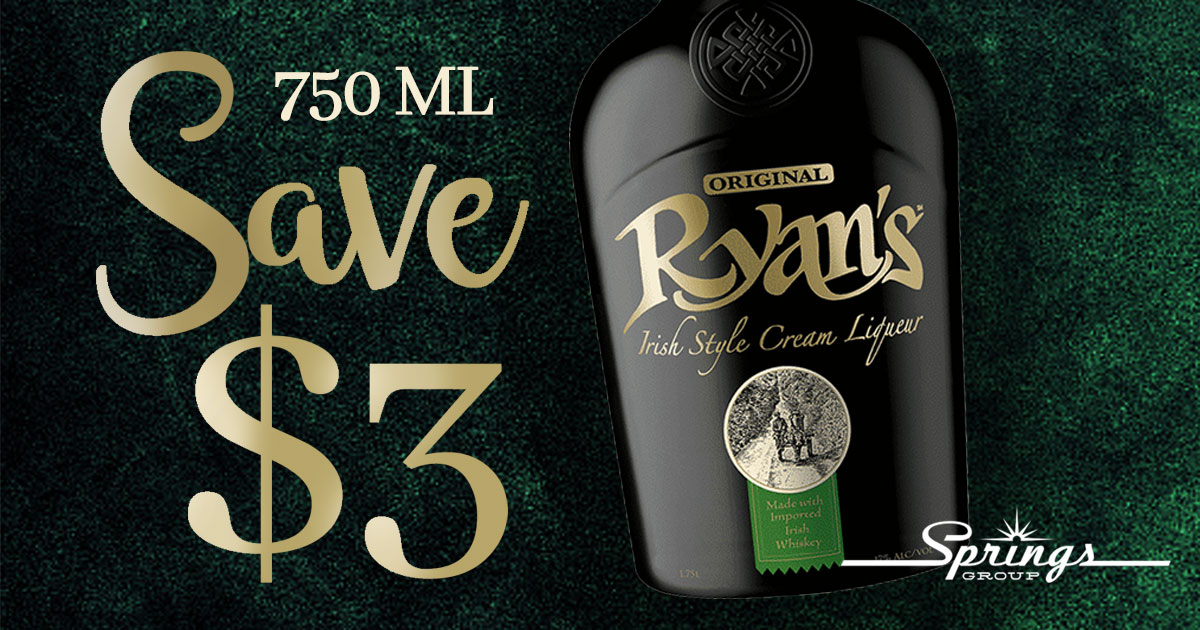 Ryan's Cream (1.75L) – $5.00 off!
Wine:
Oyster Bay Sauv Blanc & Pinot Gris – $2.00 off!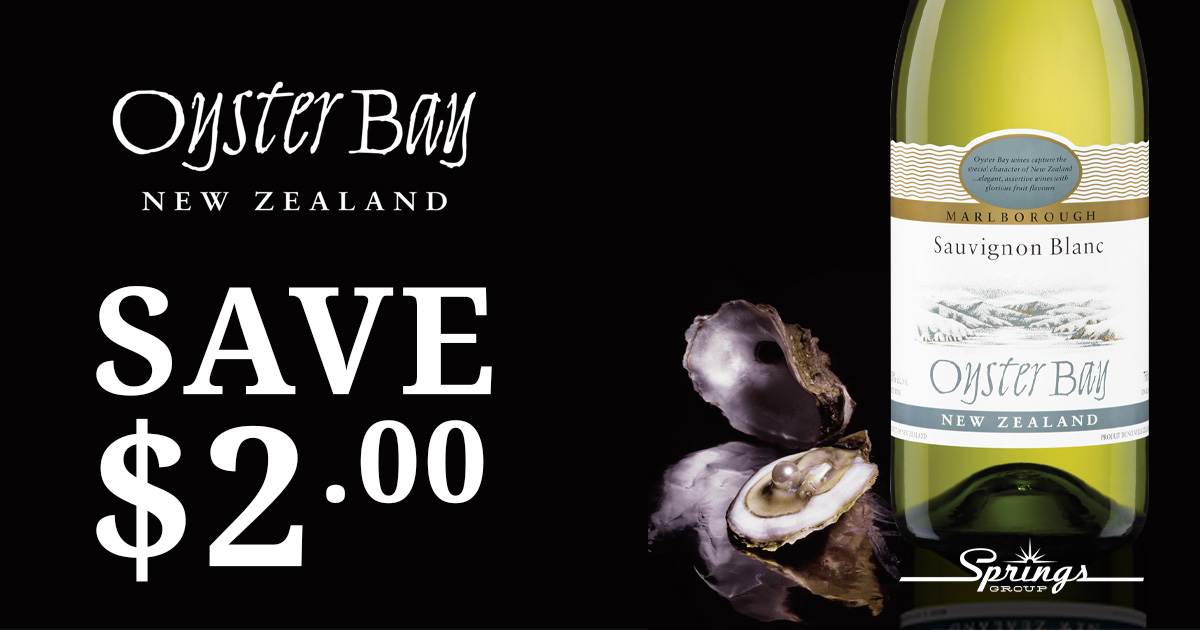 Everyday Low Price:
Cariboo (6-pack) – only $8.29!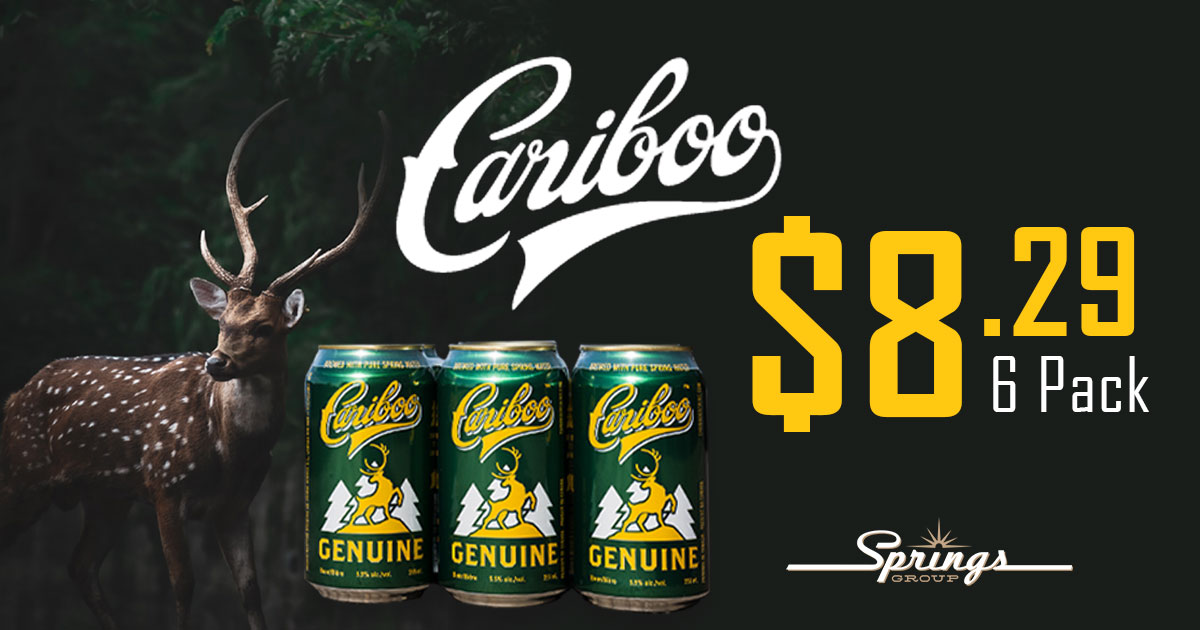 Cariboo (12-pack) – only $16.29!
Plus, check out these Everyday Low Price products. You never need to wait for a sale price as they are always available:
Sleeman Original (15-pack) – only $25.59!

Wisers Special (750ml) – only $21.49!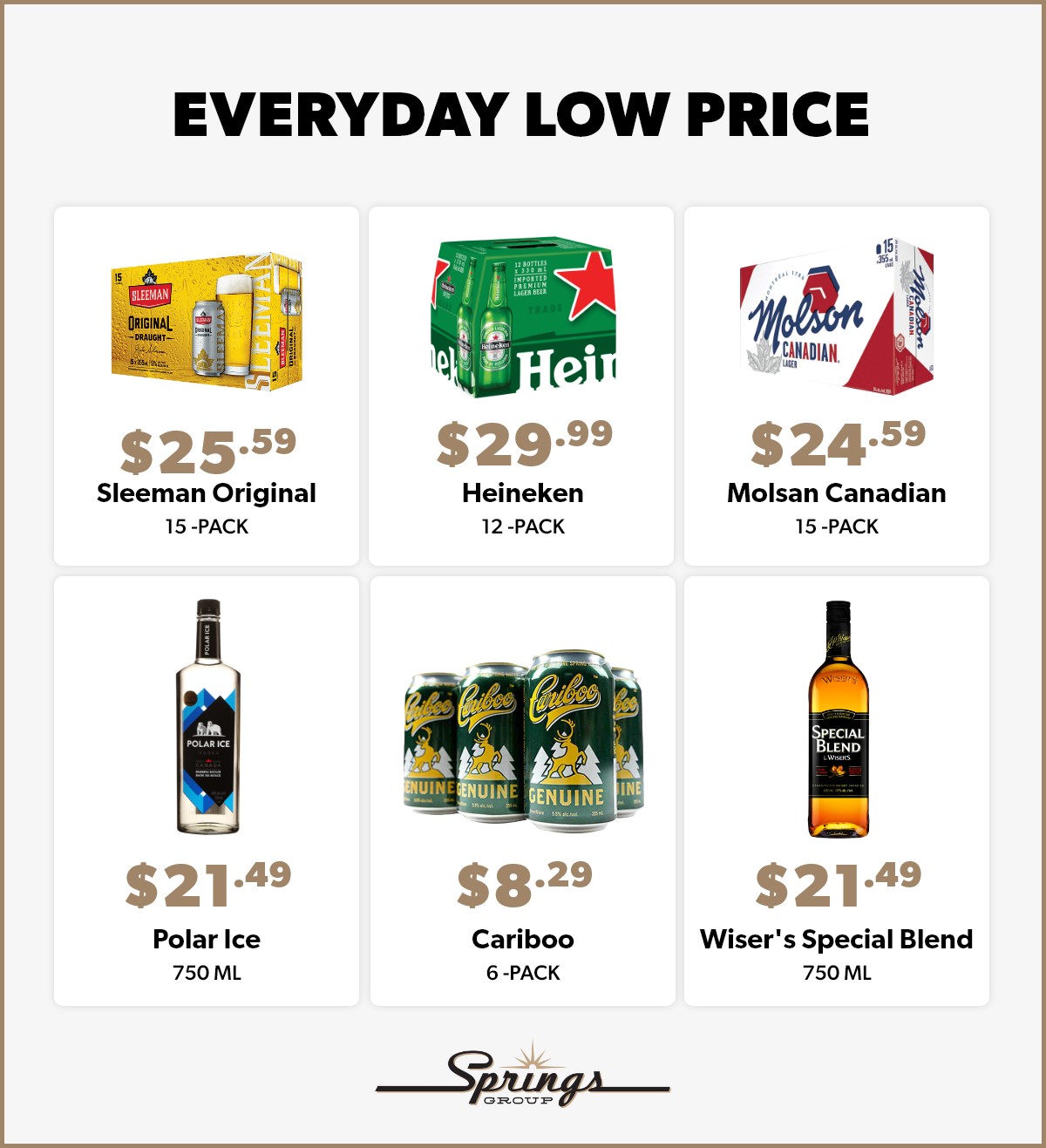 ---
Order Delivery Online via Skip the Dishes or Uber Eats