August is one of the best months to find yourself in the Lower Mainland of British Columbia. Summer temperatures are reaching their annual peak, and the beaches, parks, lakes and trails are packed on a daily basis with both locals and tourists. It's the perfect time of year for summer barbeques, weddings, and lazy days by the water with the help of your local liquor store.
If you plan on staying here this month, there's plenty going on in the Fraser Valley and Greater Vancouver area. From the Chilliwack Mural Festival to the Abbotsford Film Festival plus various markets and beer festivals, you won't run out of things to do outside.
For the remainder of August, Springs Group liquor stores have got some pretty sweet deals to share. There's plenty of beer and mixed drinks on sale, including White Claws and Mott's Clamato Caesars. We've also got some incredible prizes to give away like a Foosball Table, a variety of branded coolers, and a Bean Bag Toss. There's even some free olive oil available with each purchase of Stella Artois!
Here's our full list of August promotions:
* NOTE: Must be 19+. Any listed prices do not include applicable taxes and deposits.
* Availability and prizes may vary by location. 
LIQUOR STORE LOCATIONSLIQUOR DELIVERY
Beers: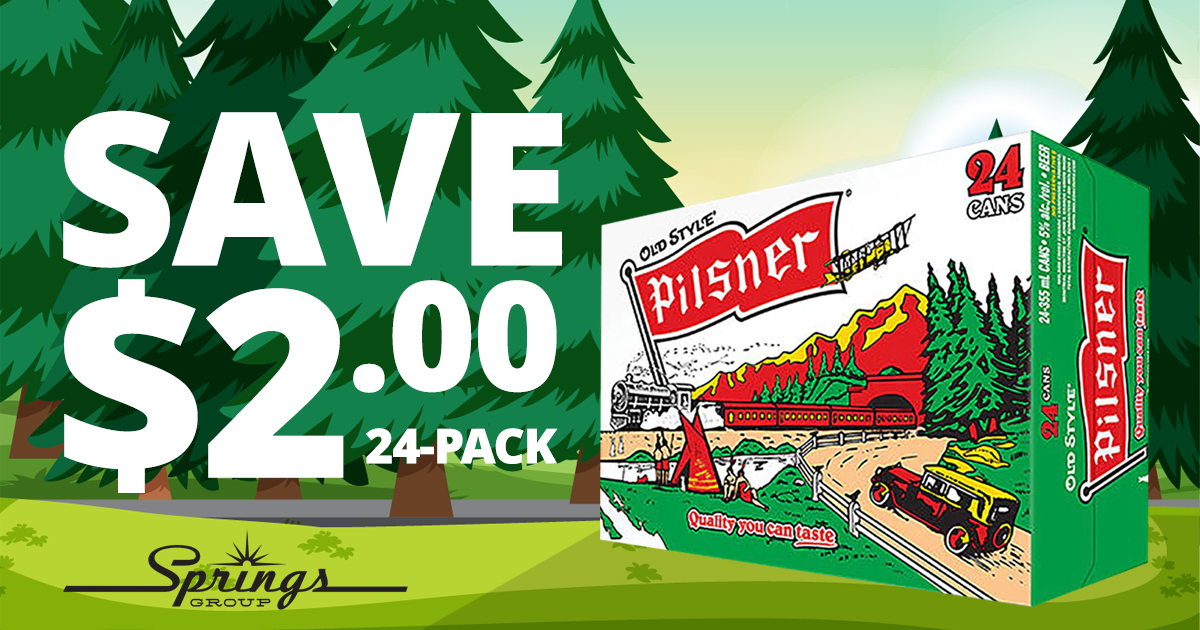 Old-Style Pilsner (24-pack): Save $2!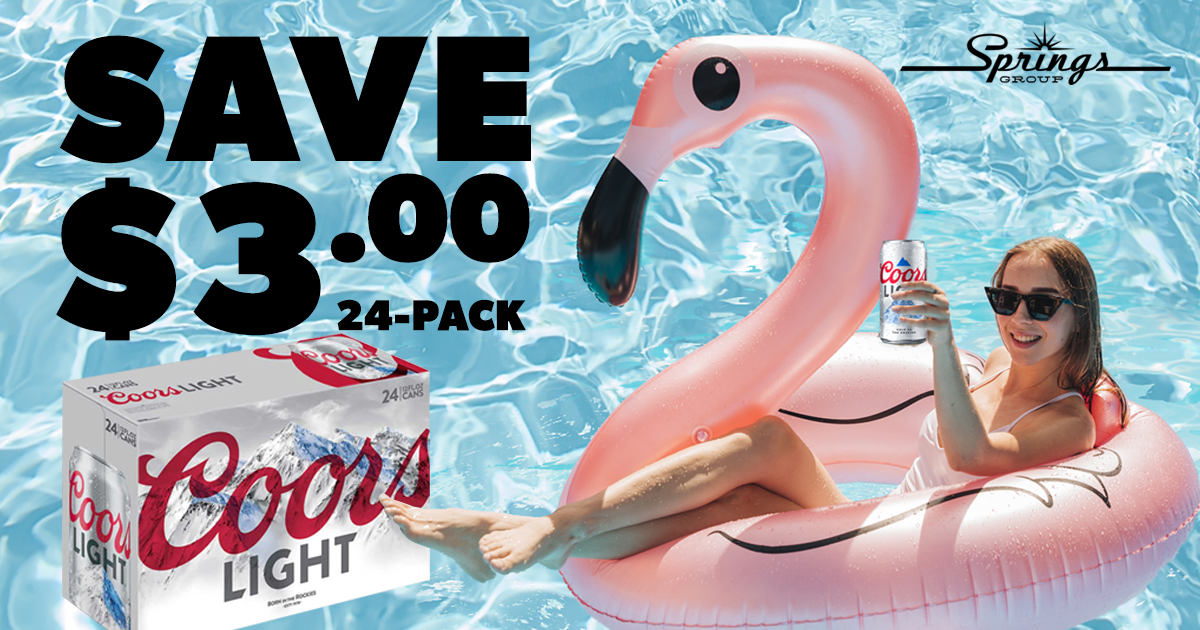 Coors Light (24-pack): Save $3!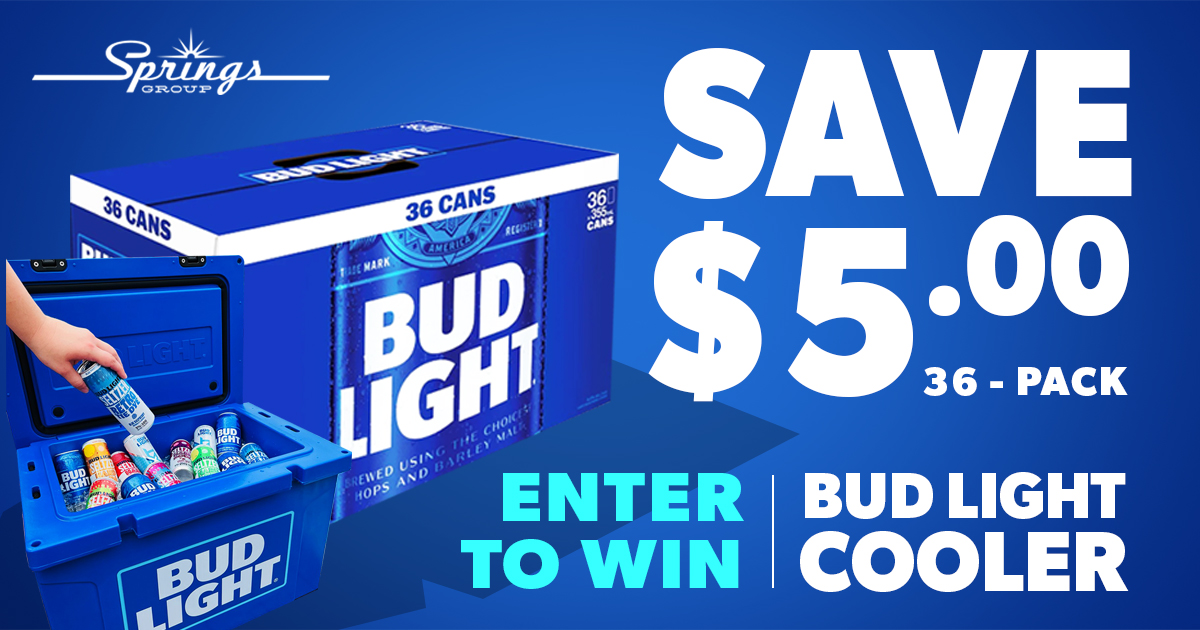 Bud Light (36-pack): Save $5!

Plus, enter to win a Bud Light Cooler!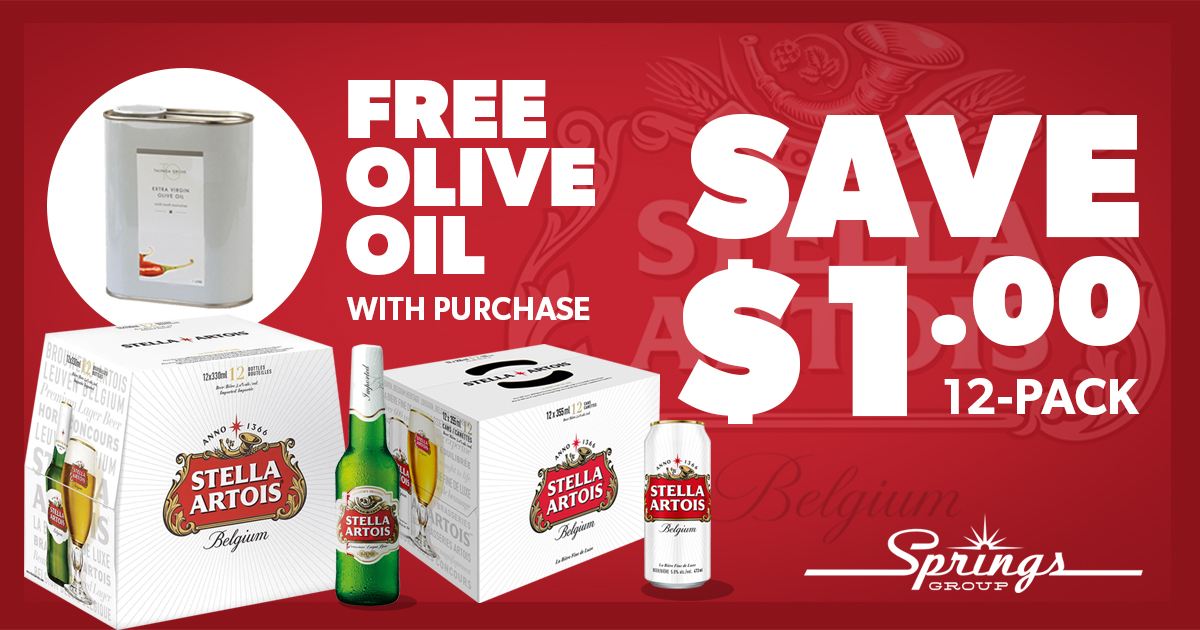 Stella Artois (12-pack): Save $1!

Plus, get a free bottle of olive oil with your purchase!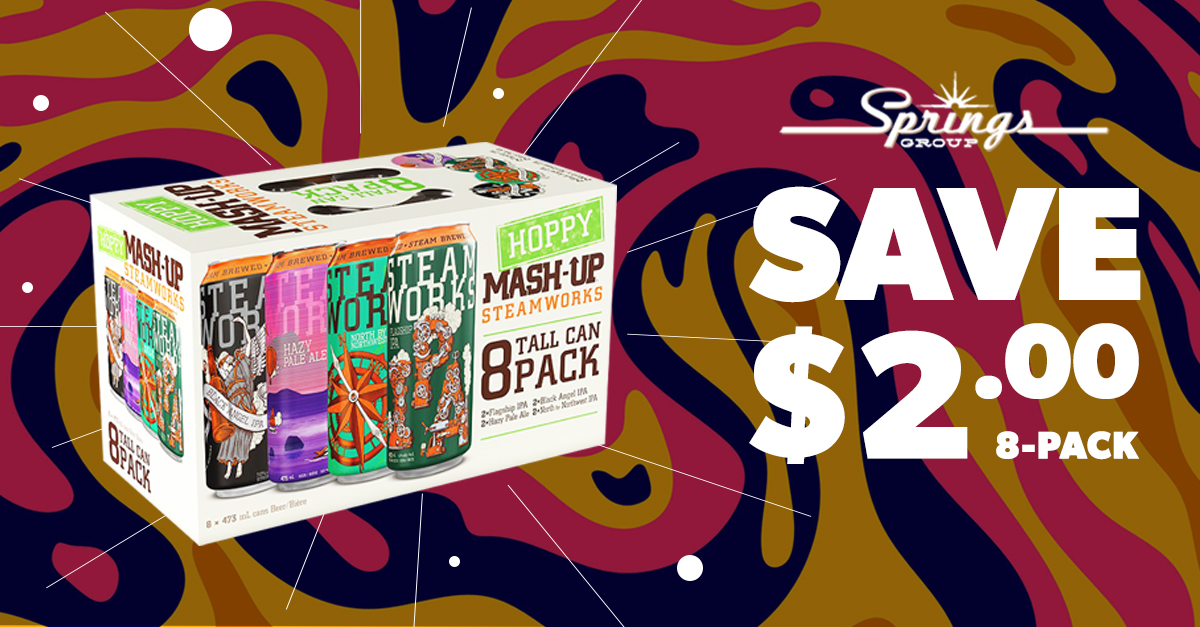 Steamworks Mashup Pack: Save $2!

Plus, enter to win a Steamworks Cooler!
Ready-to-Drink Mixers: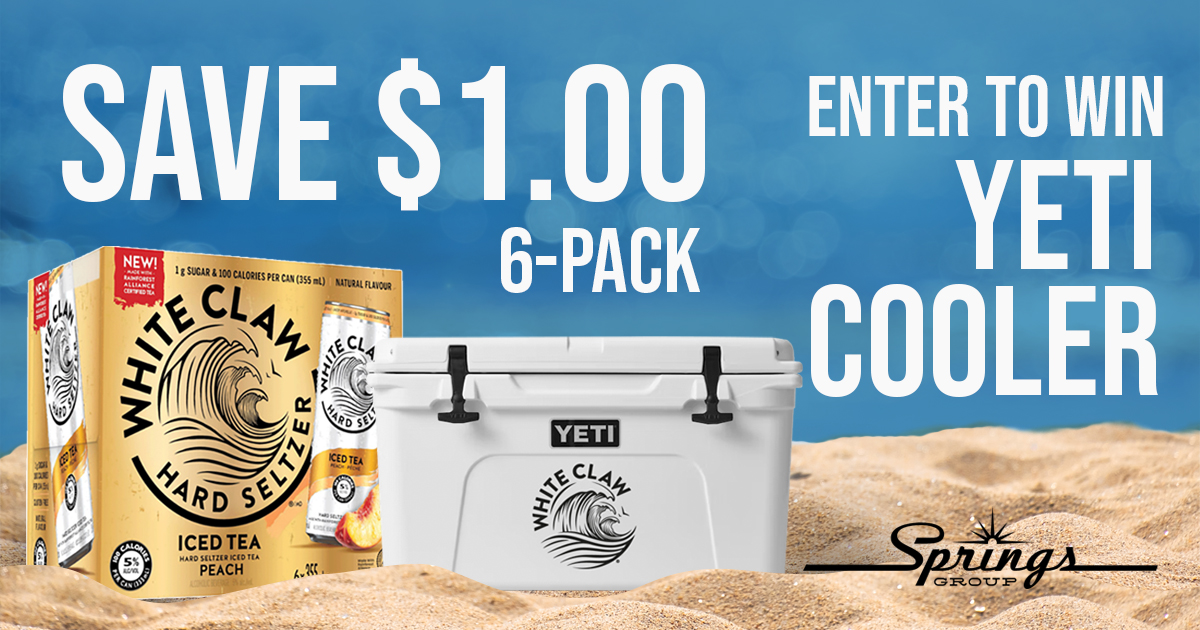 White Claw Iced Tea (6-pack): Save $1!

Plus, enter to win a White Claw Cooler!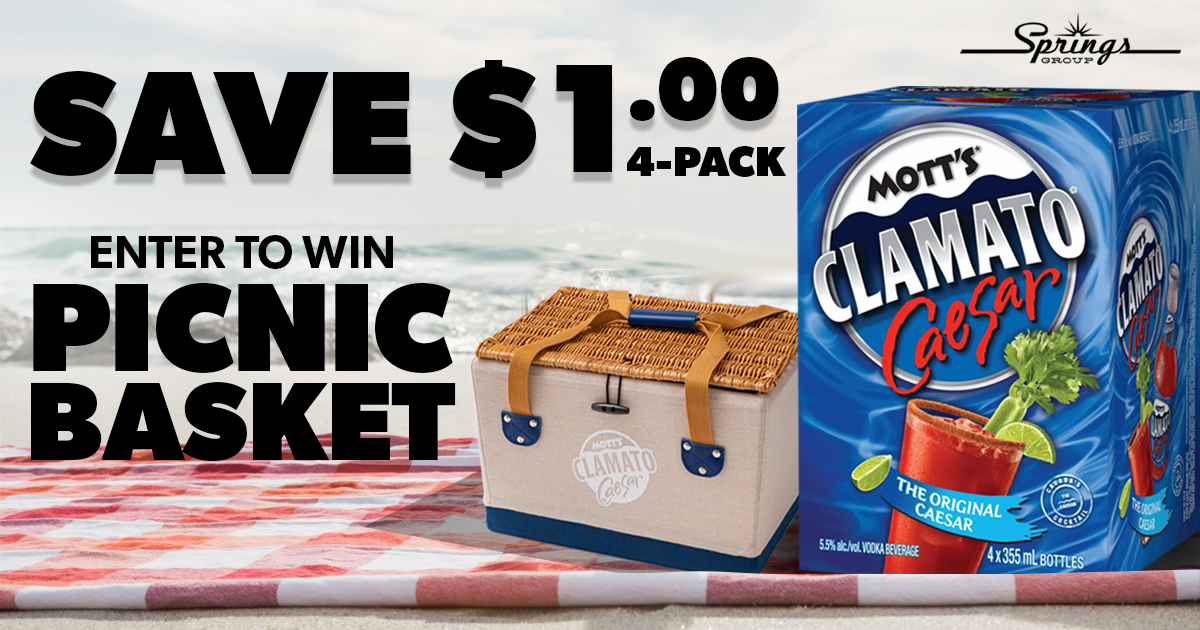 Mott's Clamato Caesar (4-pack): Save $1!

Plus, enter to win a Foosball Table and a Picnic Basket!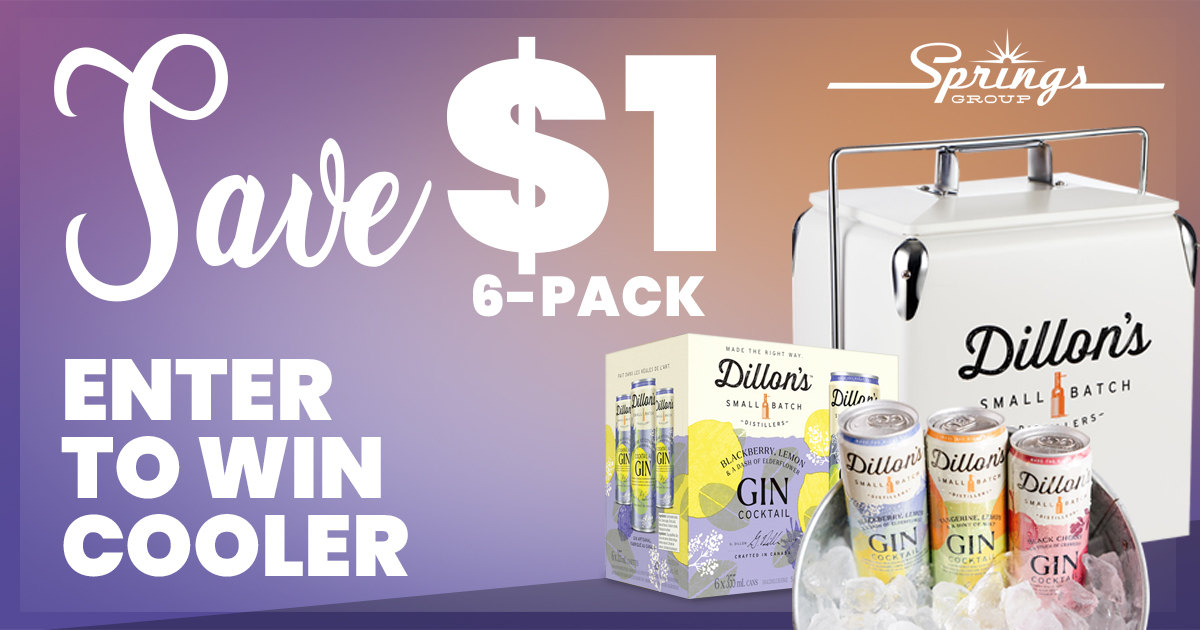 Dillon's Gin Cocktail (6-pack): Save $1!

Plus, enter to win a Dillon's Cooler!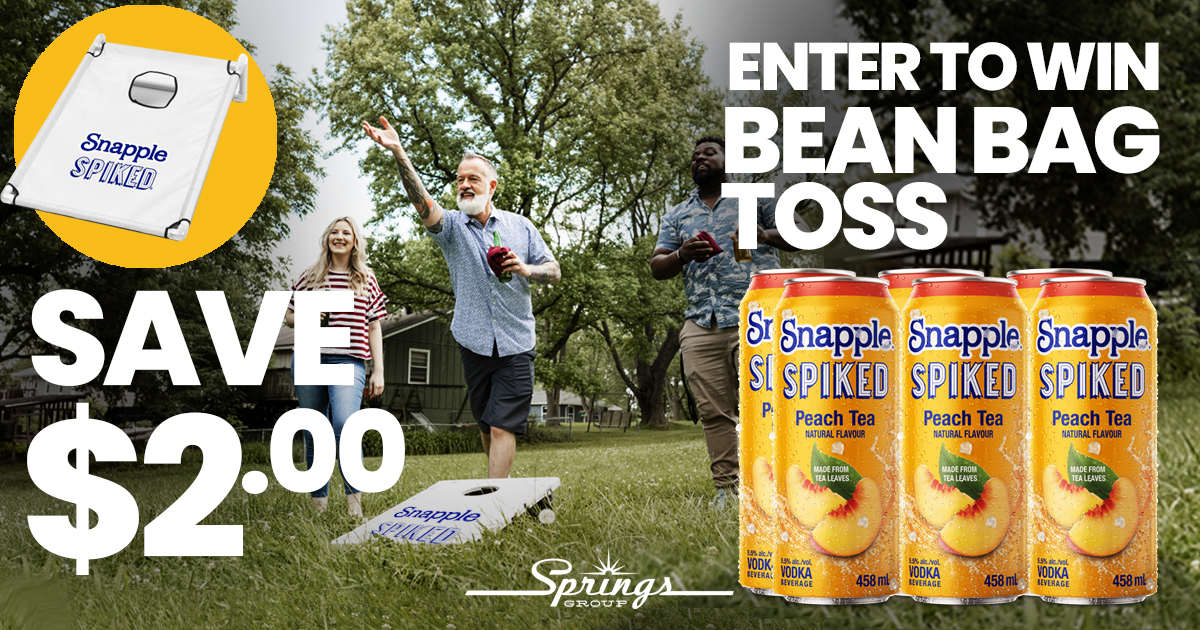 Snapple Peach (6-pack): Save $2!

Plus, enter to win a Bean Bag Toss!
Wine: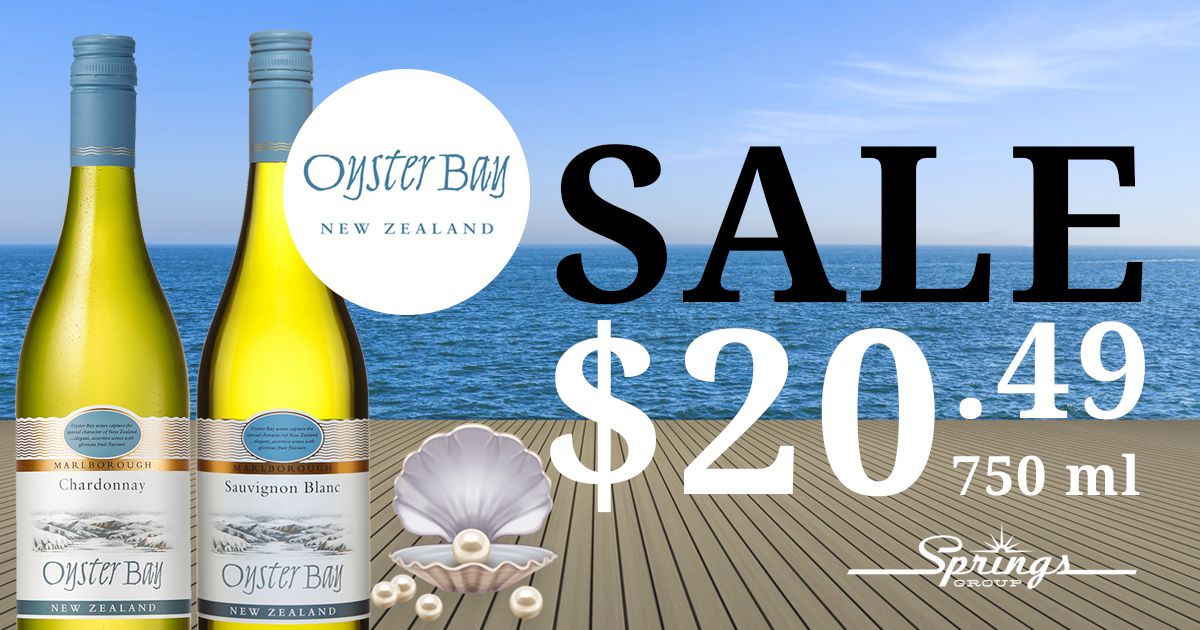 Oyster Bay Chardonnay & Sauvignon Blanc (750ml): Just $20.49!
Everyday Low Price: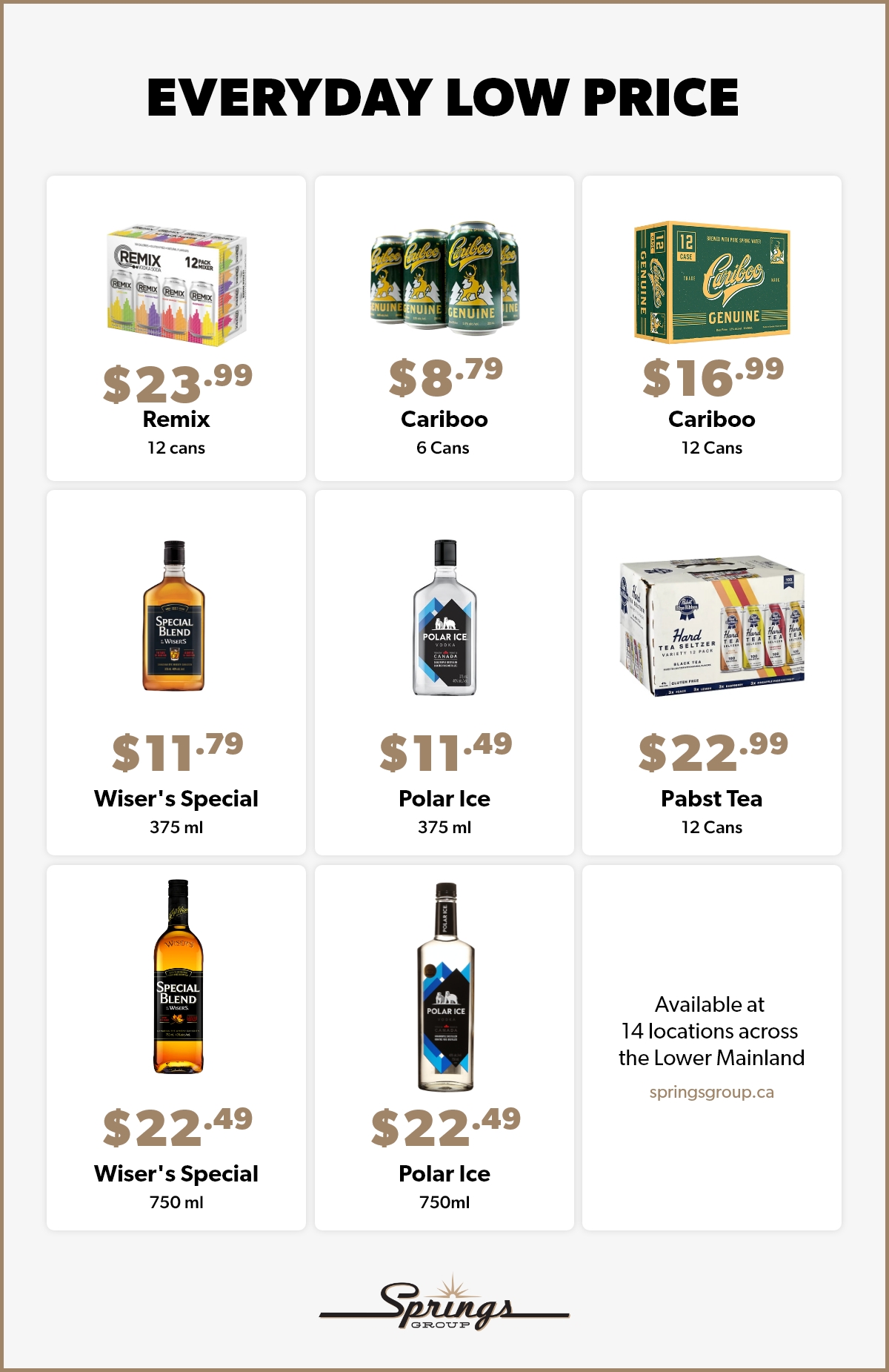 ---
Order Delivery Online via Skip the Dishes or Uber Eats