It's officially Spring time, and for Maple Ridge resident that means time to dust of the barbeque and get ready for a season of grilling under the sun with your friends and family. If that sounds like something you're interested in, you might want to start paying more frequent visits to Billy Miner Alehouse.
What: MEAT DRAWS!
When: Every Sunday – 1st draw at 3pm
Where: Billy Miner Alehouse
If you love barbequing and supporting local charities like the Maple Ridge SPCA, Billy Miner Alehouse has exciting news for you. From now on, we'll be hosting four meat draws every Sunday! Our first meat draw was such a success that we've decided to host one every single Sunday through the end of summer.
Thanks to our friends at Maple Ridge Hyundai and Langley Farm Market, we're being hooked up with fresh loads of beef, poultry and pork to hand out every single Sunday. Not only that, this is high quality meat. Every cut is sourced from local BC farms – no big box stores like Costco. Plus, if you stick around till the end, there may be bonus prizes!
Perhaps the best news of all is that every single dollar raised through these meat draws benefits your local Maple Ridge SPCA. This not-for-profit organization does incredible work in the Maple Ridge Area. The SPCA cares for sick, neglected, abused and homeless animals, and relies on community donations to help animals in need. Events like these can really make a difference.
If this sounds like a cause you can get behind, consider stopping by Billy Miner on Sundays – the only place in Maple Ridge for Sunday Meat Draws! The first draw is at 3pm.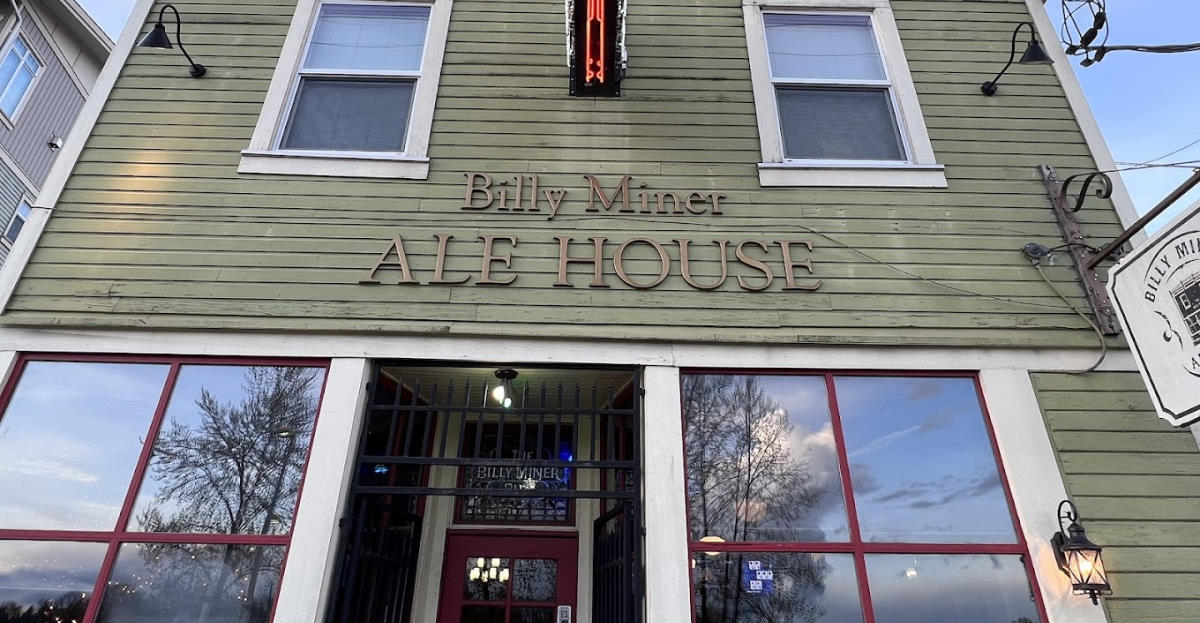 The Billy Miner Alehouse is located on the northern edge of the Fraser River, right next to the train tracks on River Road. There sits Maple Ridge's most beloved brewpub.
Occupying a main street commercial-style building well over 100 years old, you'll feel yourself transported back to the time of railway outlaws. The building survived a fire, housed WW2 families and served as the Bank of Montreal's third ever location before becoming the brewpub we know and love today.
One of the main reasons people love Billy Miner so much is our selection of craft beer. We've got lots of local stuff on tap every night, including 10+ taps from our neighbours at Mission Springs Brewery. We've also got a menu full of classic pub-style eats like burgers, chilli cheese fries, harvest salads and wood over pizza. Plus, we've got Sunday drink specials on all day long, such as:
$15 Coors Light Jugs
$5 Coors Light Pints
$5 Shots of Jameson, Fireball and Jägermeister
Next Sunday, come on by the Billy Miner Alehouse to support the Maple Ridge SPCA, enjoy some craft beer with friends, and hopefully take home some meat!