There's a chilly snap in the air and the smell of chimney smoke is swirling around rural areas and country roads. Seasonal colours are everywhere and the tombstones, ghosts and skeletons are popping up on front lawns in everyone's neighbourhood. Overflowing pallets of pumpkins block the entranceways to grocery stores and pumpkin flavoured everything clutters everything, everywhere!
Our stores have been having a hellishly fun time decorating their stores; it's sort of a yearly tradition. Who goes the most bonkers. Here are a few pics from around the stores. You never know what you're going to get at each spot.
* NOTE: Must be 19+. Any listed prices do not include applicable taxes and deposits
LIQUOR STORE LOCATIONSLIQUOR DELIVERY
What's On Sale?!
There are still a tonne of great sales going on that are sure to make this time of year scoot by with a little more colour. Don't forget that every location will have their own unique sales, so be sure to check out your local Springs Group location.
Baileys Red Velvet Cupcake
Um, yes! You might not see these for much longer as they're entirely seasonal and once we sell out, they're gone! Drop by and pick up a bottle today. Delectably sweet.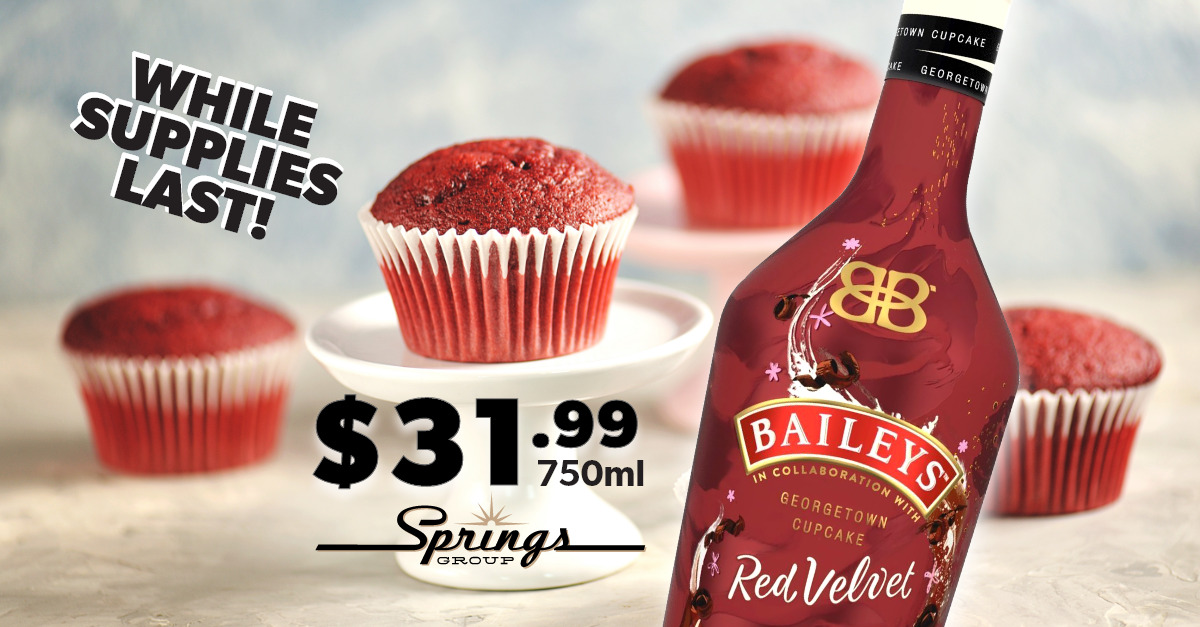 Remember our Halloween Mask Policy
We wanted to remind everyone that we will ask you to remove your mask for ID purposes if you enter the store in full costume. If your costume involves a mask, consider leaving it in the car or whatnot before you come into the store. We love everyone's costumes! We just want everyone to be safe and law-abiding. 🙂 Mostly for us.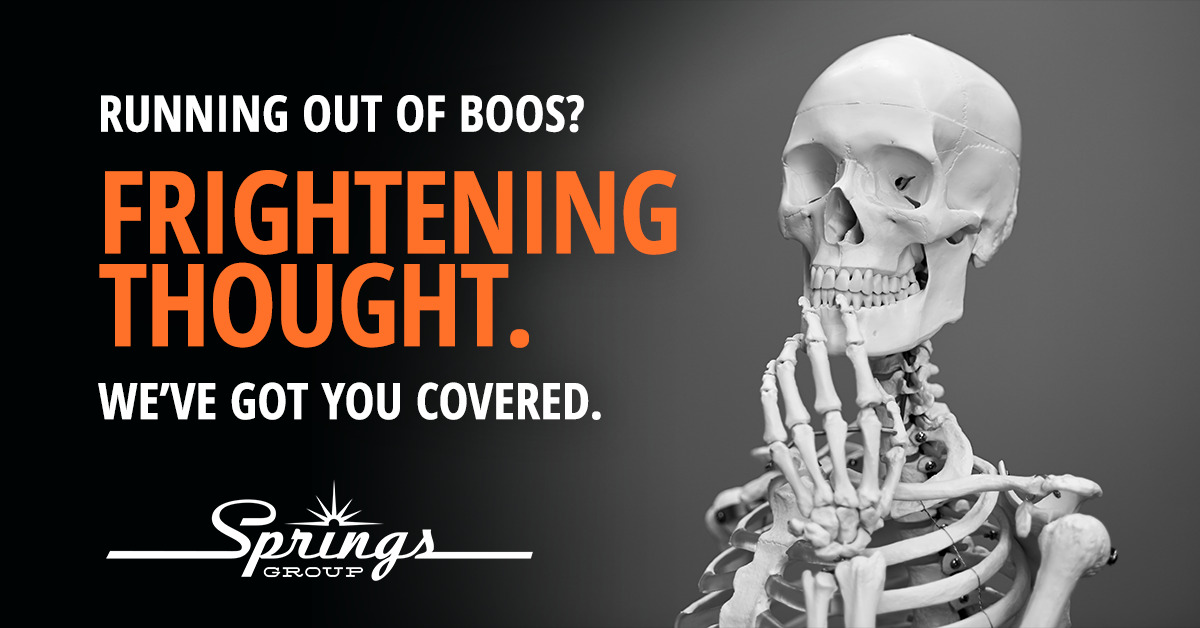 Polar Ice Vodka
There are like a million drink possibilities when you crack a bottle of vodka and we've got 2 sizes on sale for your fall festivities. From blasting shots to popsicles to vodka oreo milkshakes! Get down.


Also on sale!
Wisers Special 750ml – retail $23.99 on sale for $21.49
Wisers Special 375ml – retail $12.40 on sale for $10.99
NÜTRL Vodka Soda Grape & Cranberry
You don't have much time to get a taste of the NÜTRL Vodka Soda Cranberry flavour inspired by Thanksgiving, north and south of the border. These aren't available for delivery so you need to drop by the store for your cranberry soda.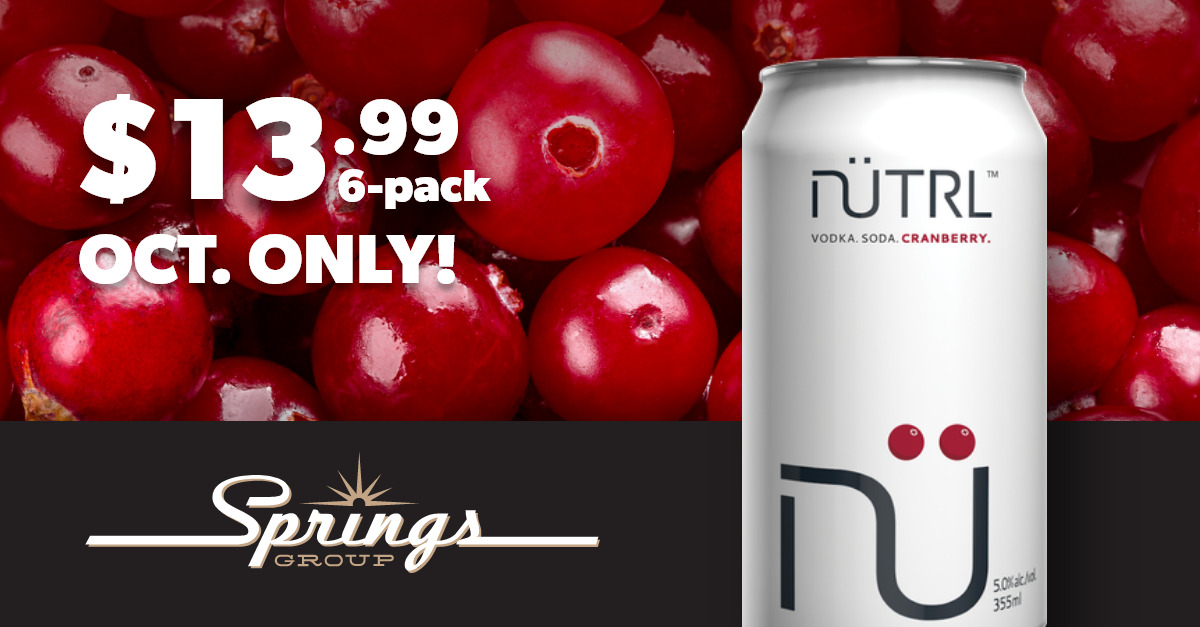 Also on Sale!
Nutrl Grapefruit 6ar – retail $14.99 on sale for October only $13.99 – different flavour each month
Cases of BUD!
Two-Fours of Budweiser are $2 off at every store, and it's going to stay that way for a while. It's a short season, but it's been a loooong year. Make the most of your game days with a bud or seven.
* NOTE: Must be 19+. Any listed prices do not include applicable taxes and deposits
LIQUOR STORE LOCATIONSLIQUOR DELIVERY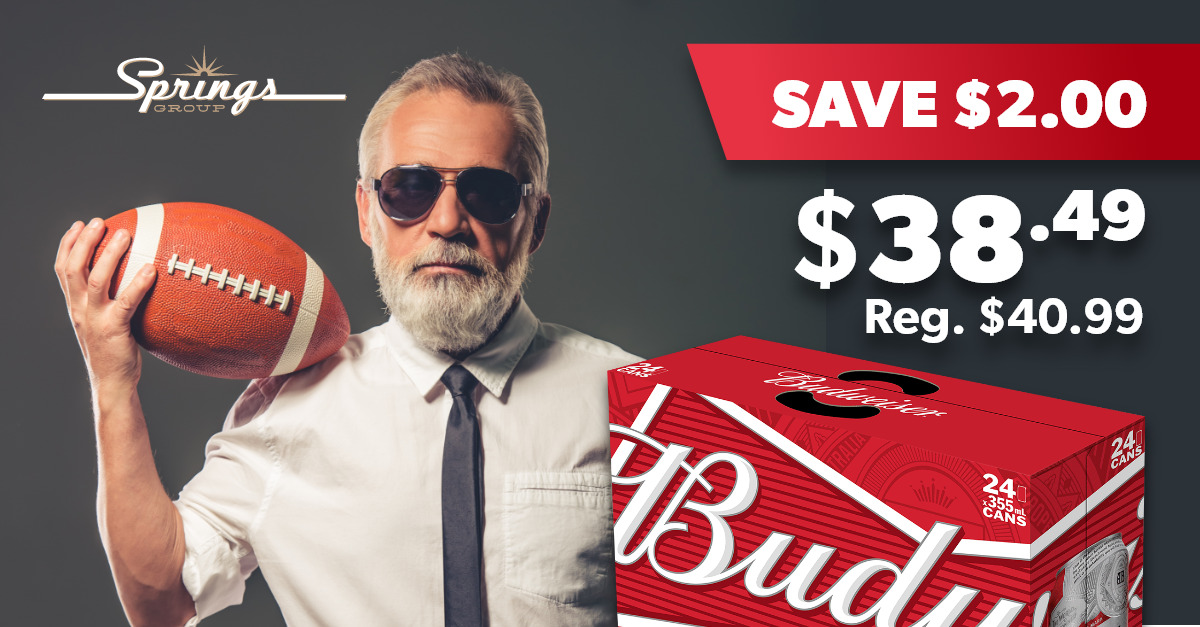 More Beer on Sale!
Cariboo 6ar – retail $10.49 on sale for $8.29
Cariboo 12ar – retail $18.49 on sale for $16.29
Sleeman Original 15ar – retail $25.99 on sale for (may only be October) $23.99
Red Truck Lager, North West IPA, Adventure Pack 8ar's – retail $15.99 on sale from door only $14.99
Red Truck 4X4 Cherry 8ar – retail $16.49 on sale from door only $15.49
Red Truck Truck Truck 8ar – $3.00 off. Whoopsie on the packaging. Your gain!
It's another Halloween Picture!!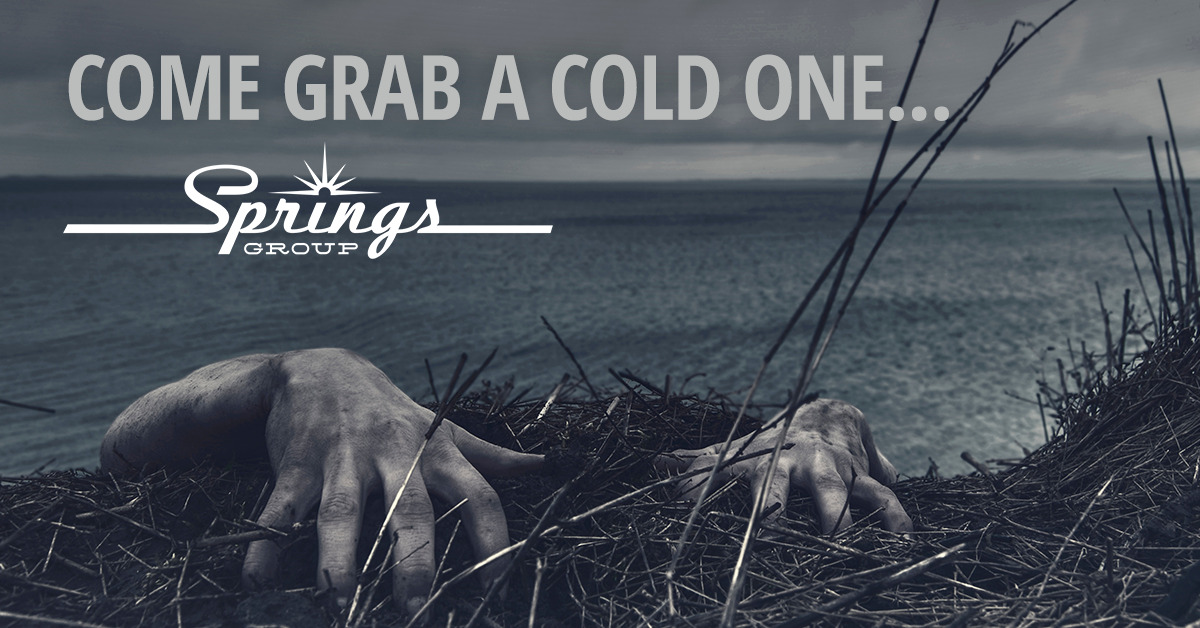 Curbside at Witchcraft /