With Halloween just around the corner, the days are getting shorter and the evenings are becoming colder. It's the season of cozy nights indoors, autumn colours and sports.
With a couple weeks left before Halloween, the temperatures dropping and plenty of sports on TV, Springs Group Liquor Stores are having another sale on alcoholic beverages. In this blog post, we'll highlight some of the items on sale until the end of October. The discounted drinks of October feature a wide selection of beers, just in time for sports fans' favourite season. We're also featuring some wine and vodka for our non-beer drinkers.
This autumn, we hope you're able to kick back and enjoy some cozy evenings with family, friends and drinks.
* NOTE: Must be 19+. Any listed prices do not include applicable taxes and deposits
LIQUOR STORE LOCATIONSLIQUOR DELIVERY
Beer Season:
Molson Canadian (24-pack): Save $2!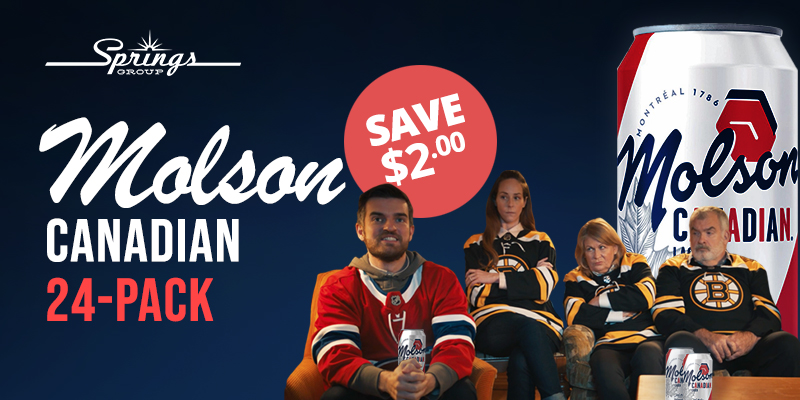 Budweiser (24-pack): Save $2! –

Plus, enter to win a Budweiser Hoodie!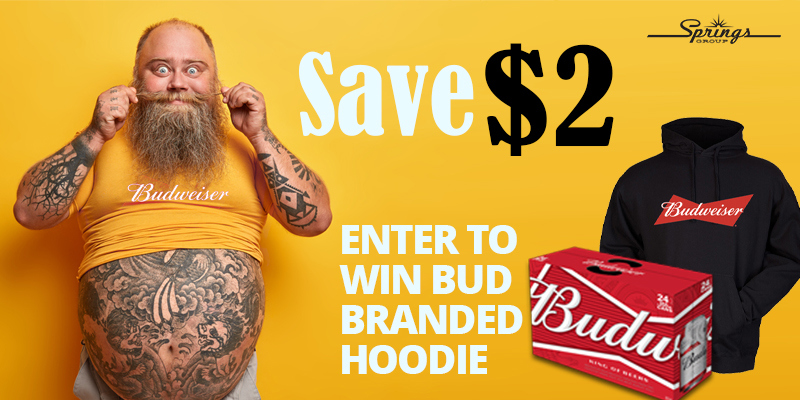 Pabst (24-pack): Save $1.50! –

Plus, enter to win a Skateboard!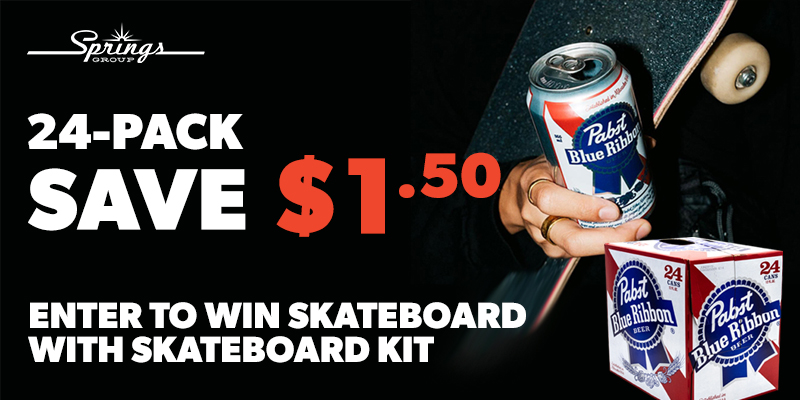 Moosehead (15-pack): Save $3! –

Plus, enter to win a $100 Cabela's gift card!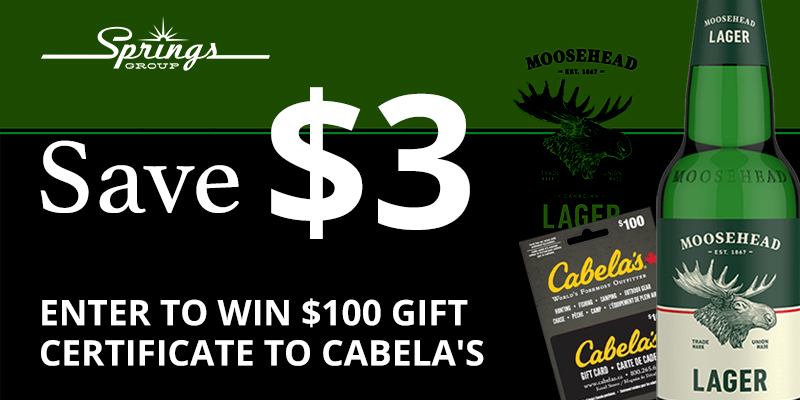 Wine:
Vintage Ink Rebel Red (750ml): Save $2!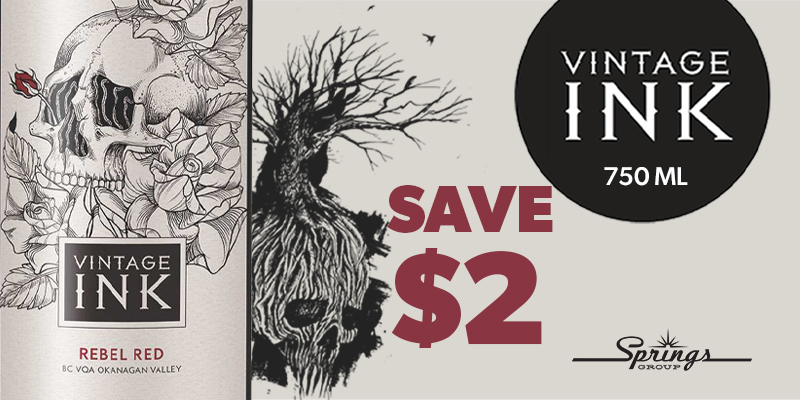 Peller Rose, Pinot Gris, Sauv/Blanc & Cab/Sauv (4L): Save $2!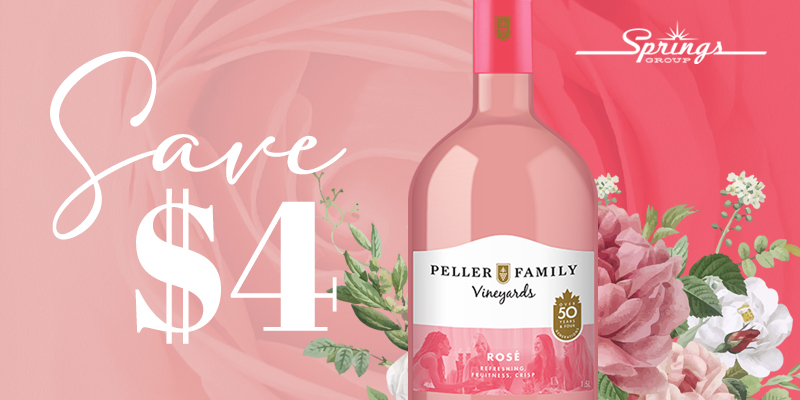 Everyday Low Price:
Sleeman (15-pack): $25.29!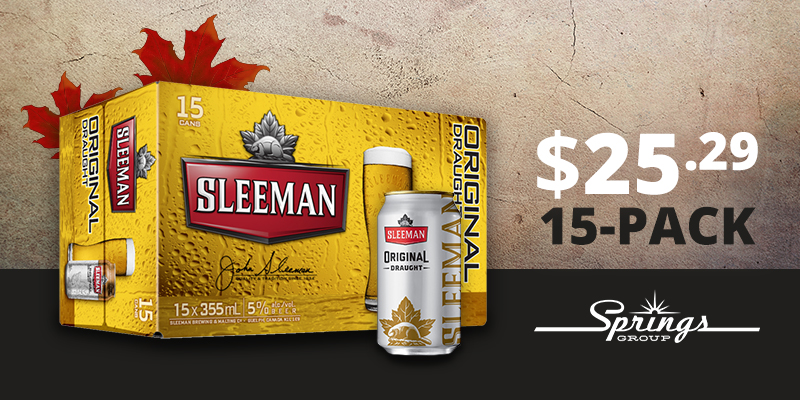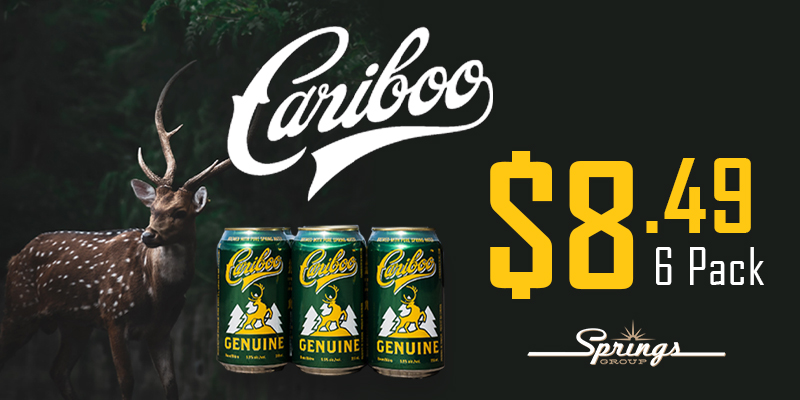 Cariboo (12-pack): $16.49!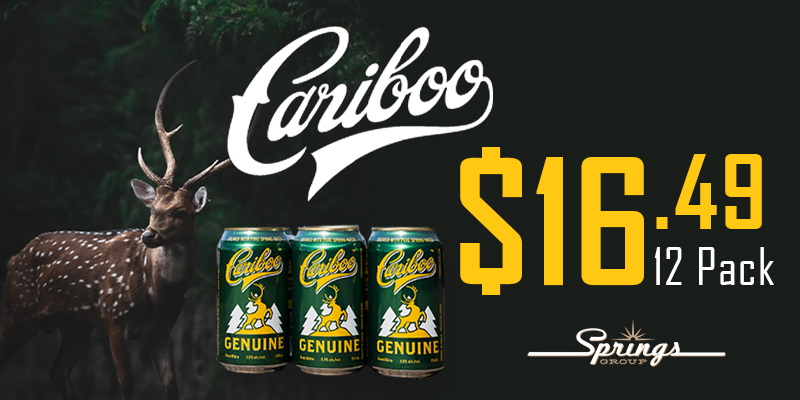 Polar Ice (375ml): $10.99!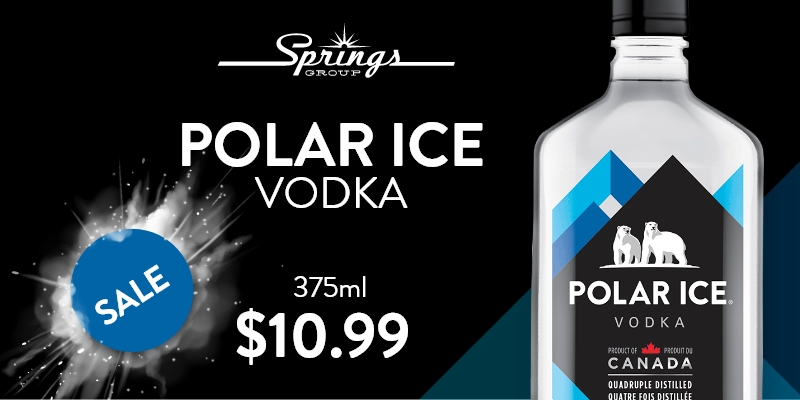 Polar Ice (750ml): $21.49!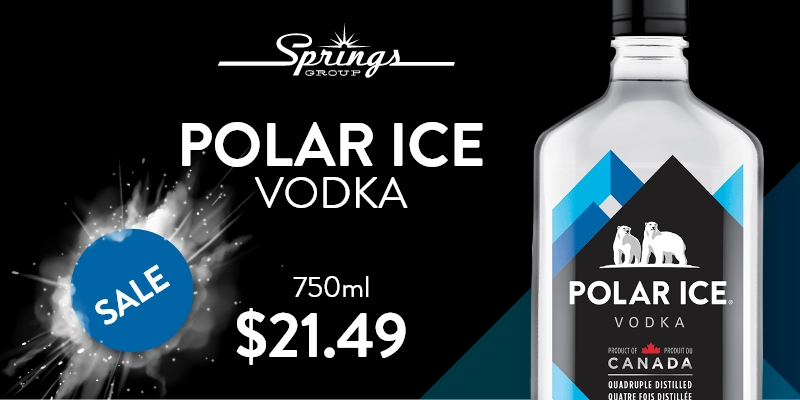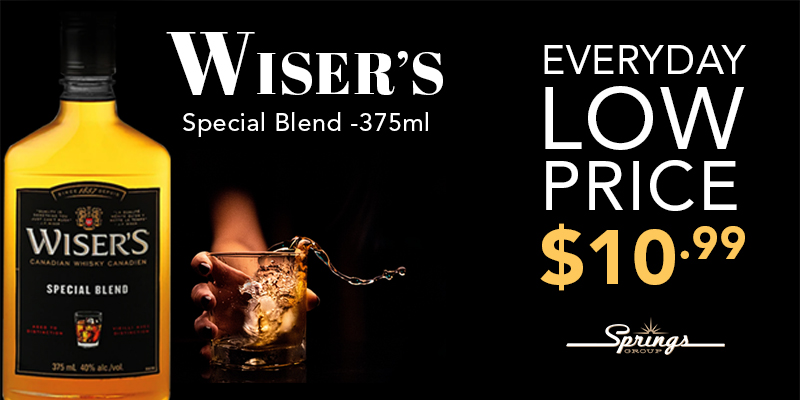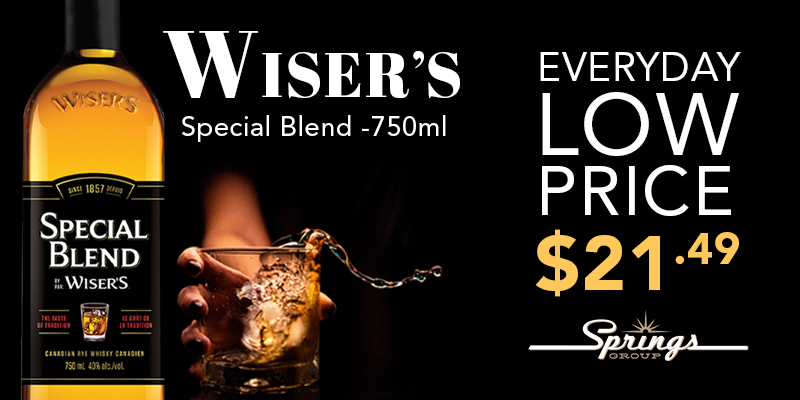 ---
Order Delivery Online via Skip the Dishes or Uber Eats