Did you know that we have year-round sales on a tonne of super tasty, and very popular bottles and cans? From wine to spirits to brewskies and ciders, we always have ongoing everyday low prices that you can count on. For a slight change in promos, we've gathered together some of our longer-running sales that are just always on sale, or at least something in the same type of beverage.
Alright, alright, we get it. Enough yammering hit us with the deals!
* NOTE: Must be 19+. Any listed prices do not include applicable taxes and deposits
LIQUOR STORE LOCATIONSLIQUOR DELIVERY
What's up in beer town?
Here's a fan favourite. Pick up a 15 can case of Coors Light for our everyday low price of $24.99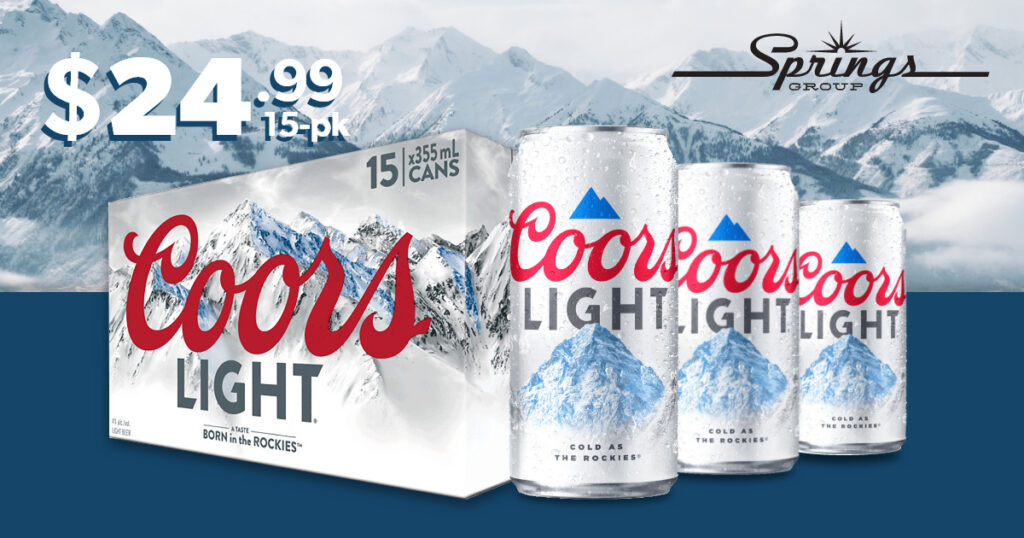 Here's another. Grab a regular case of Cariboo for just $15.99. That's the everyday low price!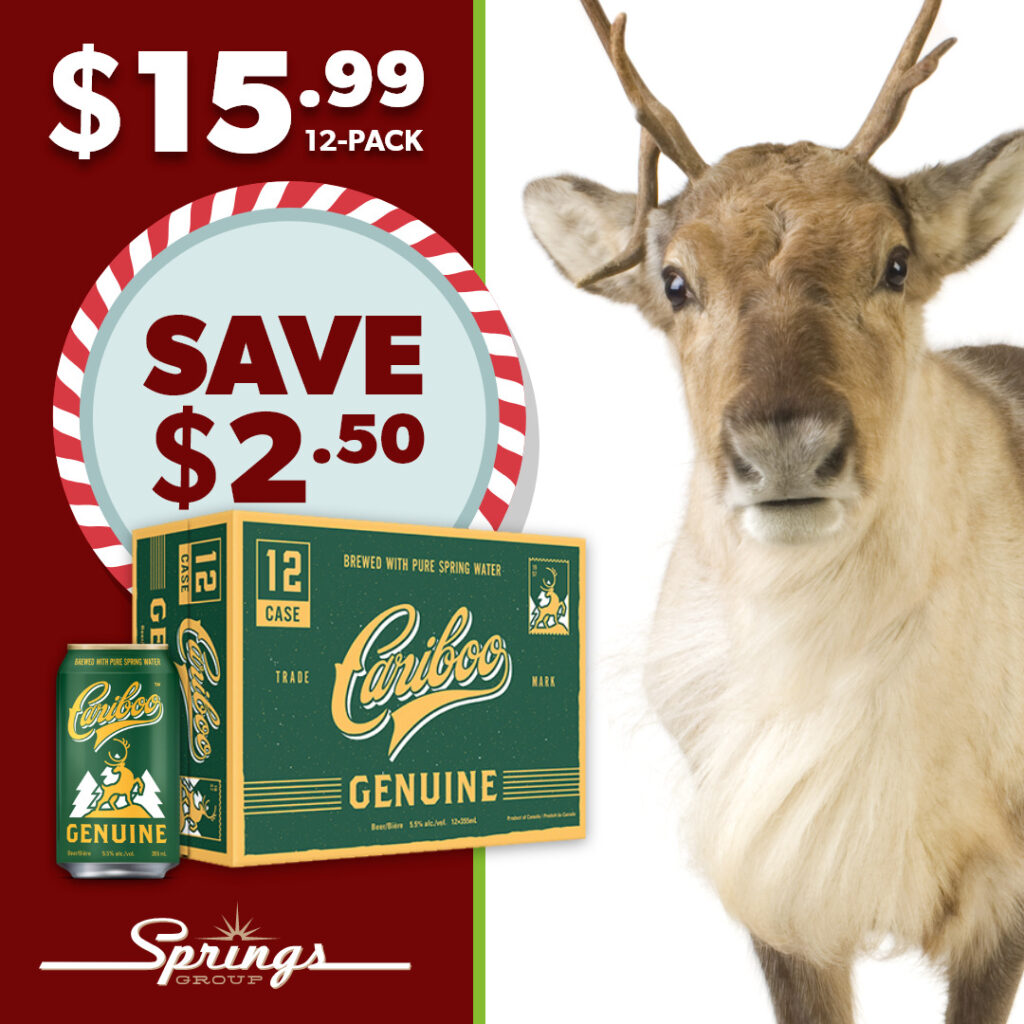 Who doesn't dig the beaver? Sleemans Two-Four flats are only $37.29, every day.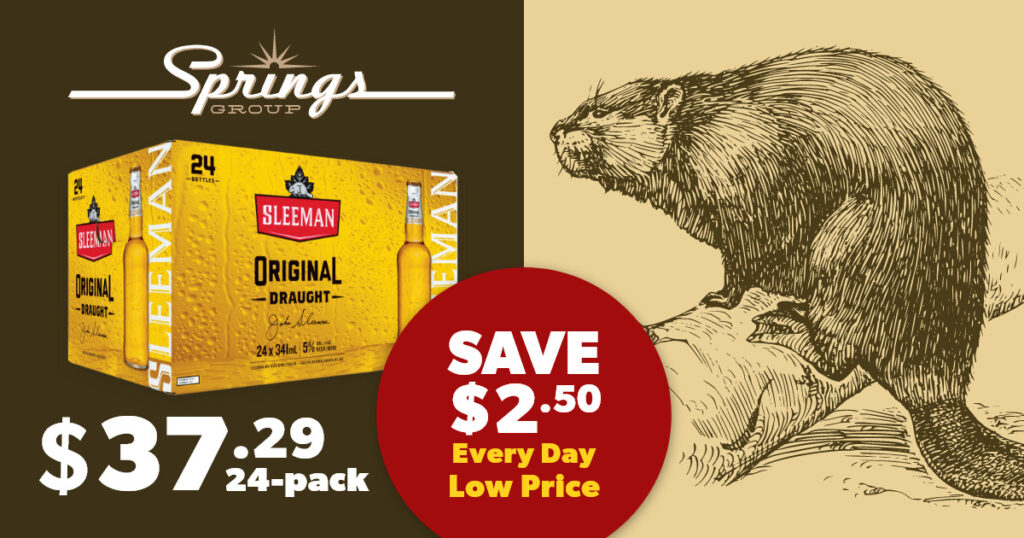 WINE!!
Where would we be without our legendary wine sale? These rotate and are always a killer deal. There could be reds, whites, roses and everything in between. Every day low price of $7.99

Let's get Spirit'ual. 🙂
We've got bottles of Polar Ice Vodka on sale in two sizes! Pick up a mickey (350ml) for just $10.99 and a 750ml bottle for just $21.49. Every day low prices.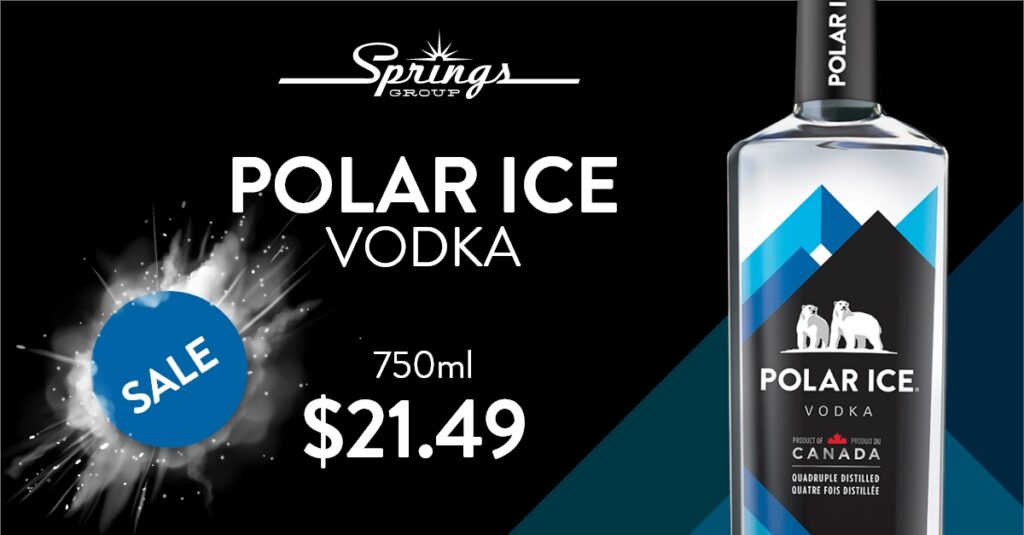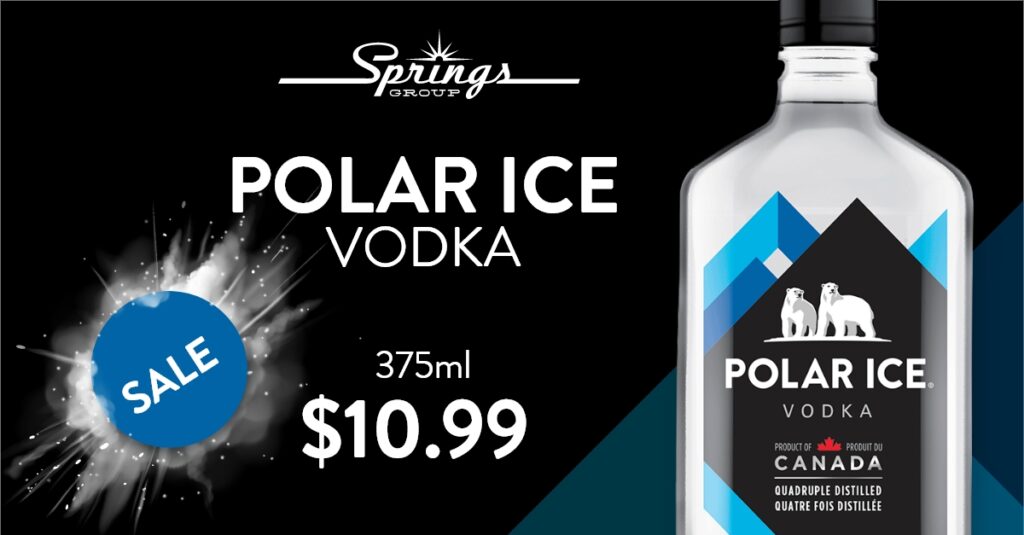 If you're a bit more uh, Old Fashioned, grab a bottle of Wisers, also in two sizes. Shorties of Wisers (350ml) are going for $10.99 and proper bottles (750ml) can be had for our every day low price of just $21.49.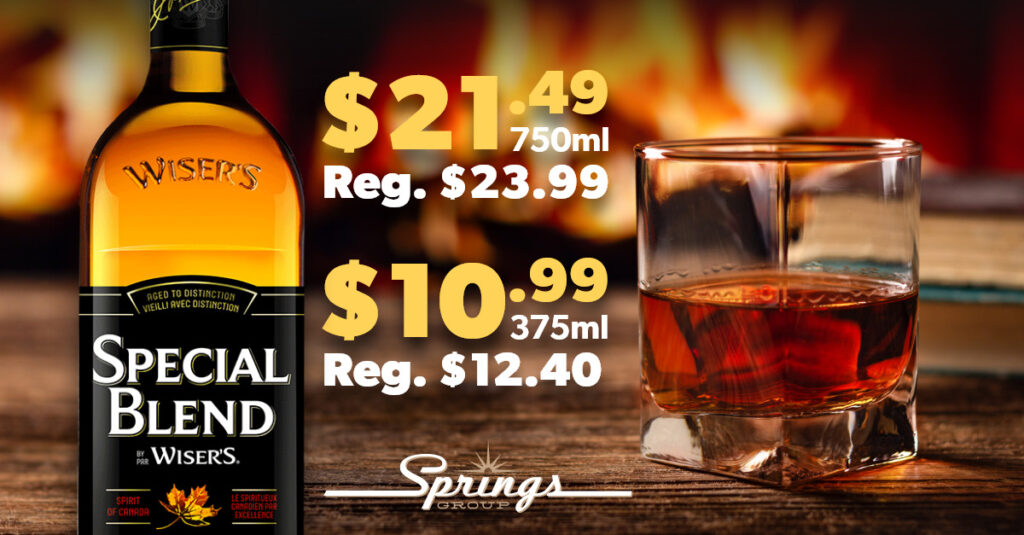 A shorter list this month. We'll be back on track with a killer rotation of amazing specials in no time. Oh, and our wicked giveaways!
Order Delivery Online via Skip the Dishes or Uber Eats