October is here! That means it's time to break out the cozy sweaters, boots and Halloween decorations, and hit the town for some pumpkin spice lattes and pumpkins to carve. The air is crisp and cool, making for comfortable evenings at home, warming fall meals and your favourite libations from your local liquor store.
Fall is one of the most festive times of year here in the Fraser Valley and Lower Mainland, and there's a lot going on for the whole family. The farms and orchards are full and ready to be picked, and the spooky festivities are just beginning. There's the Spooky Fall Market in Chilliwack on the 21st, the Pumpkin Smash Derby in Hope on the 28th, lots of Halloween-themed events at the PNE in Vancouver, and many more.
For the spooky, cozy and festive month of October, Springs Group liquor stores are stocked with a brand new slate of sale items. Since the weather has cooled off and the days have gotten shorter, we made sure to place an emphasis on warming spirits for homemade cocktail nights, lots of wine on sale, plus a healthy dose of beer.
Here's our full list of October promotions:
* NOTE: Must be 19+. Any listed prices do not include applicable taxes and deposits.
* Availability and prizes may vary by location. 
LIQUOR STORE LOCATIONSLIQUOR DELIVERY
Spirits: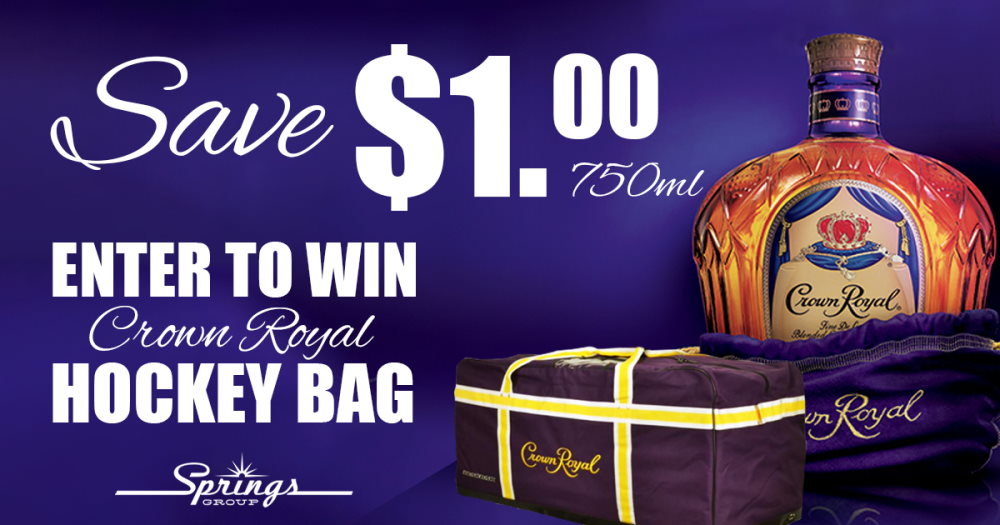 Crown Royal (750ml, 1.14L or 1.75L) – Save $1! Plus, enter to win a Crown Royal Hockey Bag!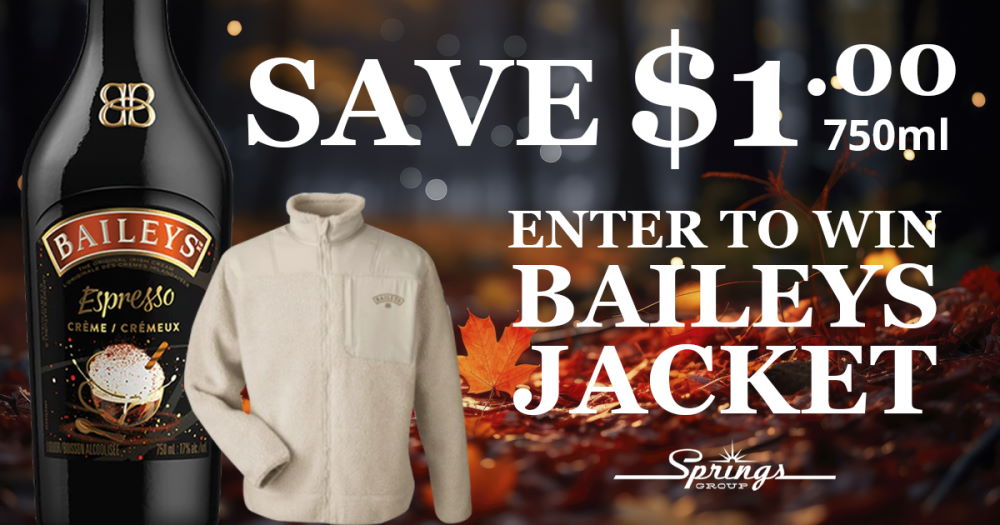 Baileys (750ml or 1.14L): Save $1! Plus, enter to win a Baileys Jacket!
Wine: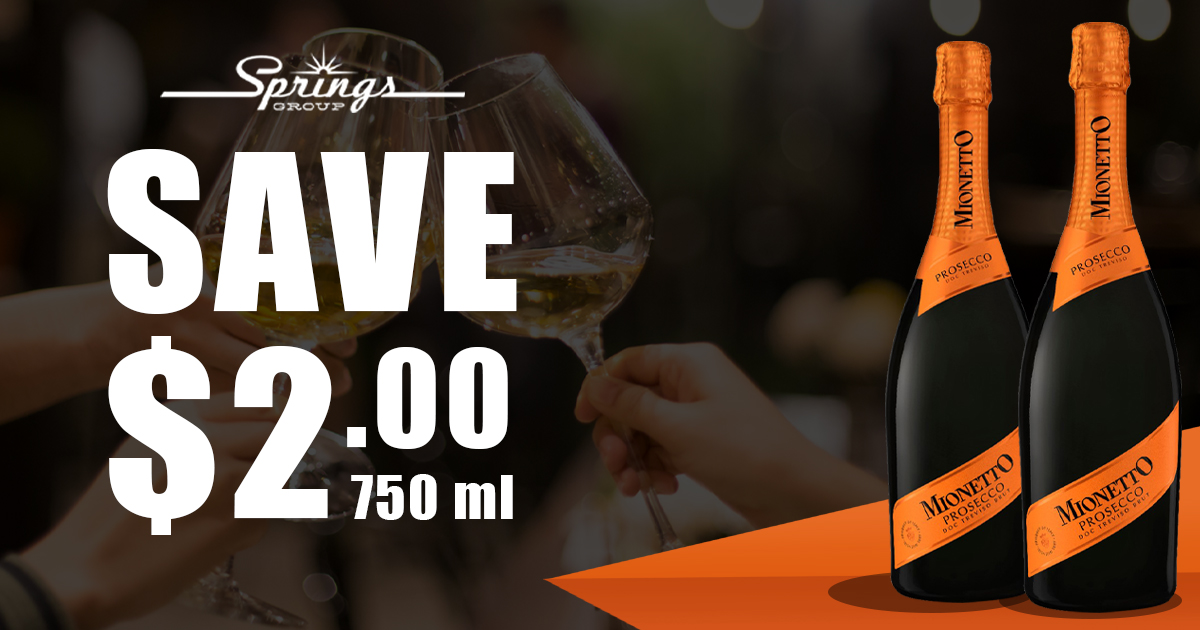 Mionetto Prosecco: Save $2!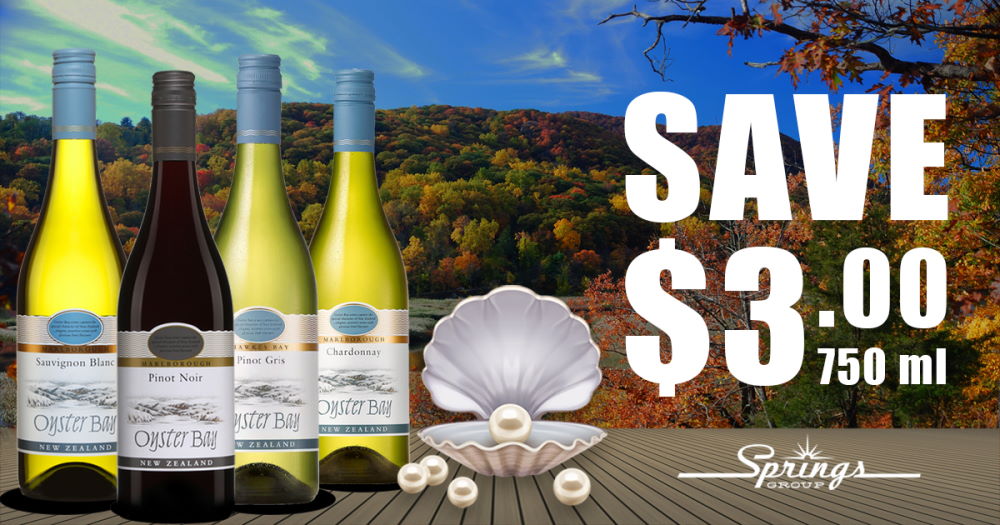 Oyster Bay Sauvignon Blanc, Pinot Gris, Chardonnay & Pinot Noir: Save $3!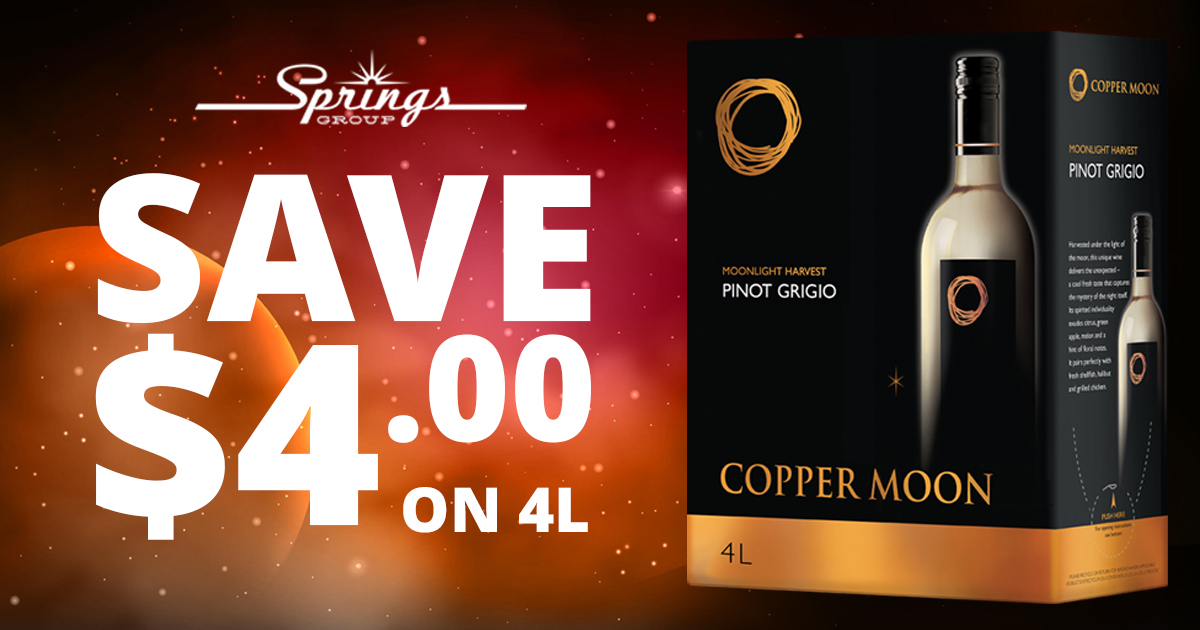 Coppermoon Pinot Grigio (4L): Save $4!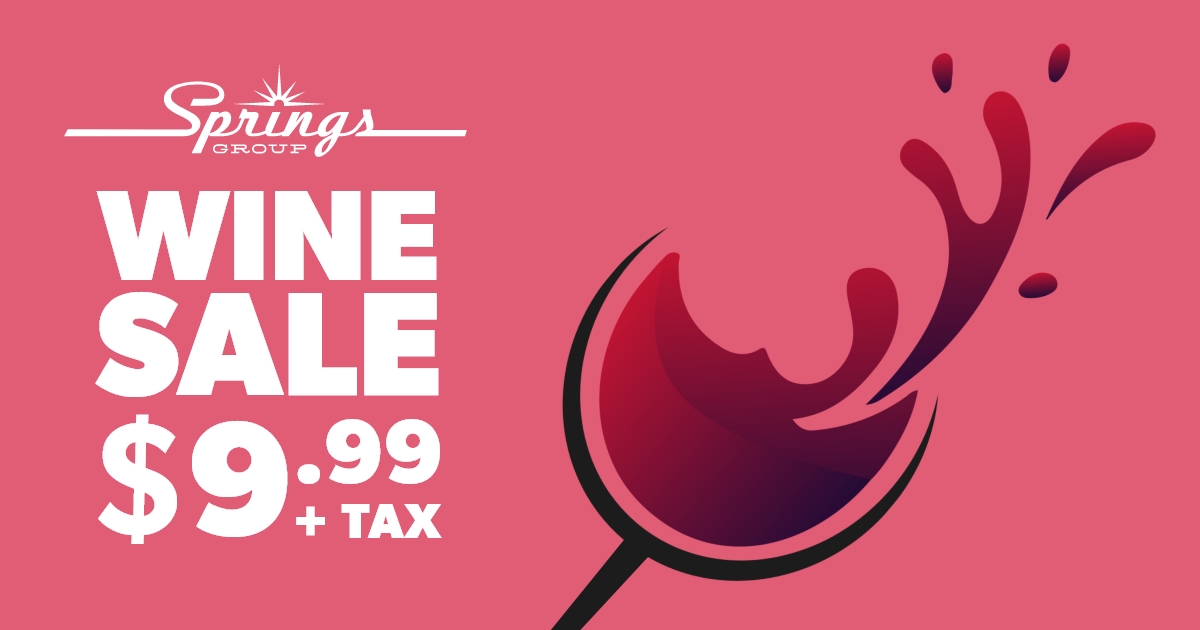 Select bottles of wine are available for just $9.99!
Beers: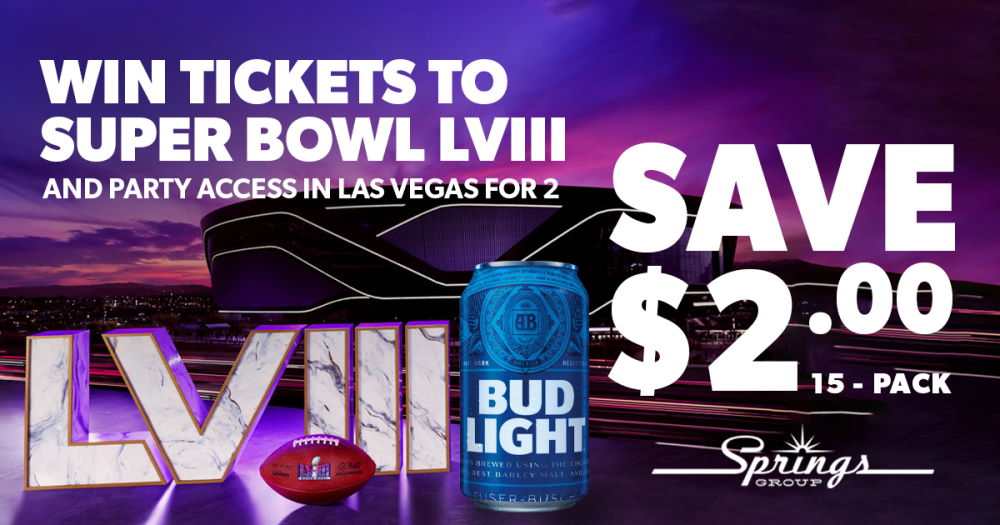 Bud Light (15-pack): Save $2!

Plus, enter to win 2 tickets to Super Bowl LVIII in Las Vegas!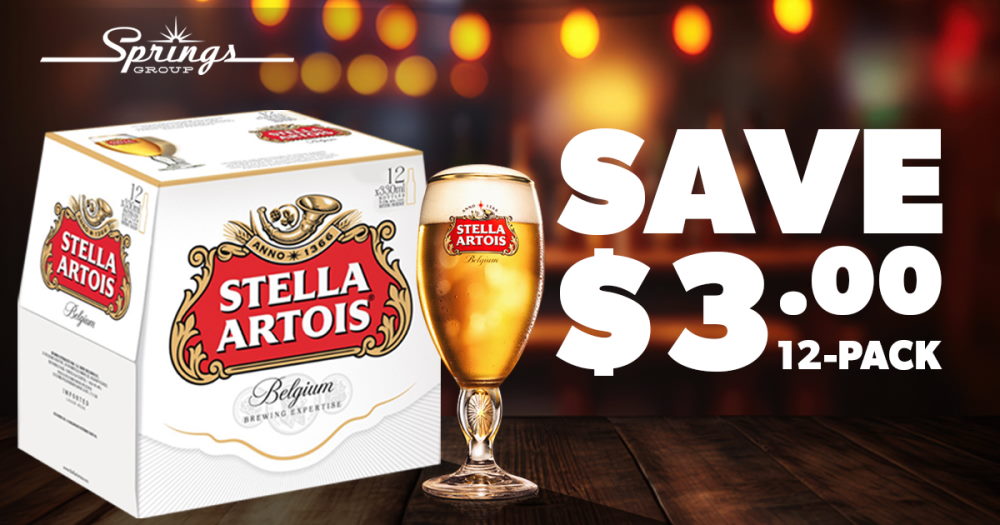 Stella Artois (12-pack): Save $3!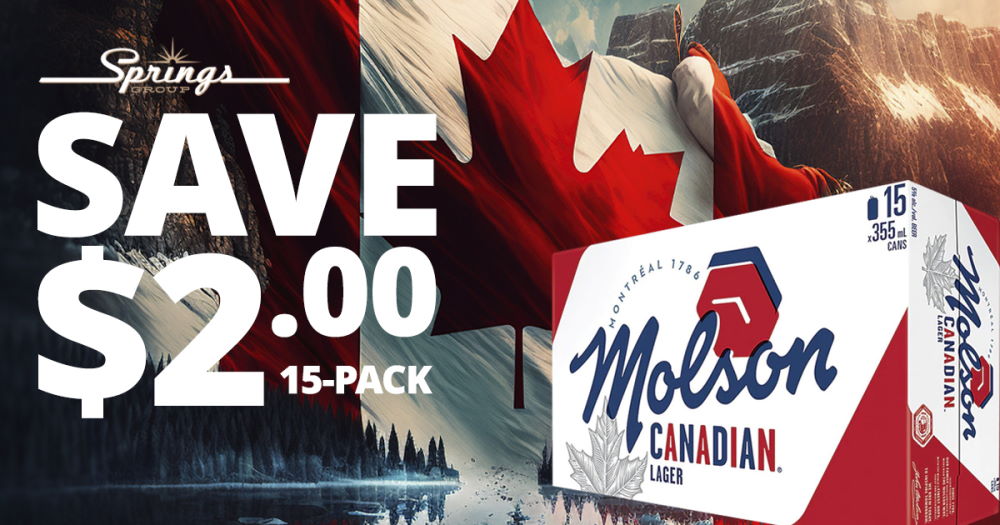 Molson Canadian (15-pack): Save $2! 
Ready-to-Drink Mixers: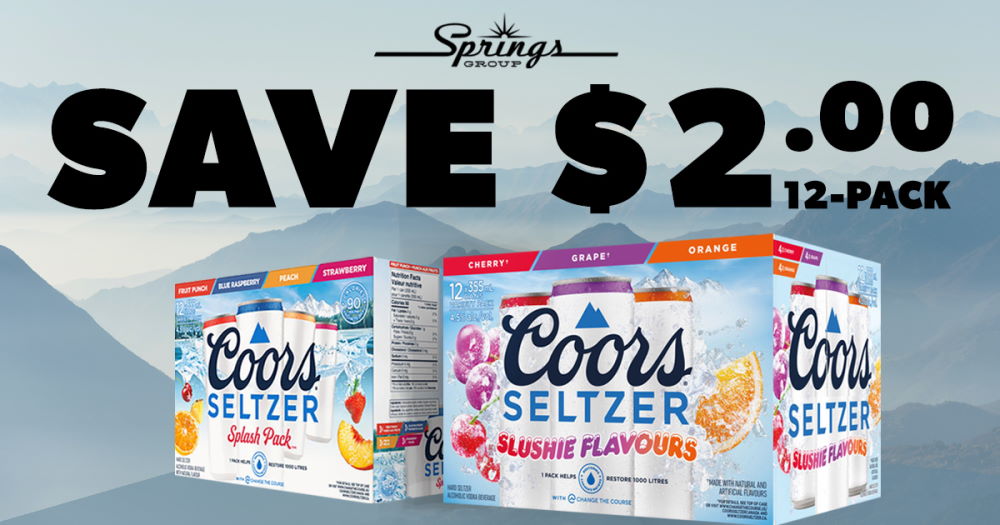 Coors Seltzers Slushie & Splash: Save $2! 
Everyday Low Price: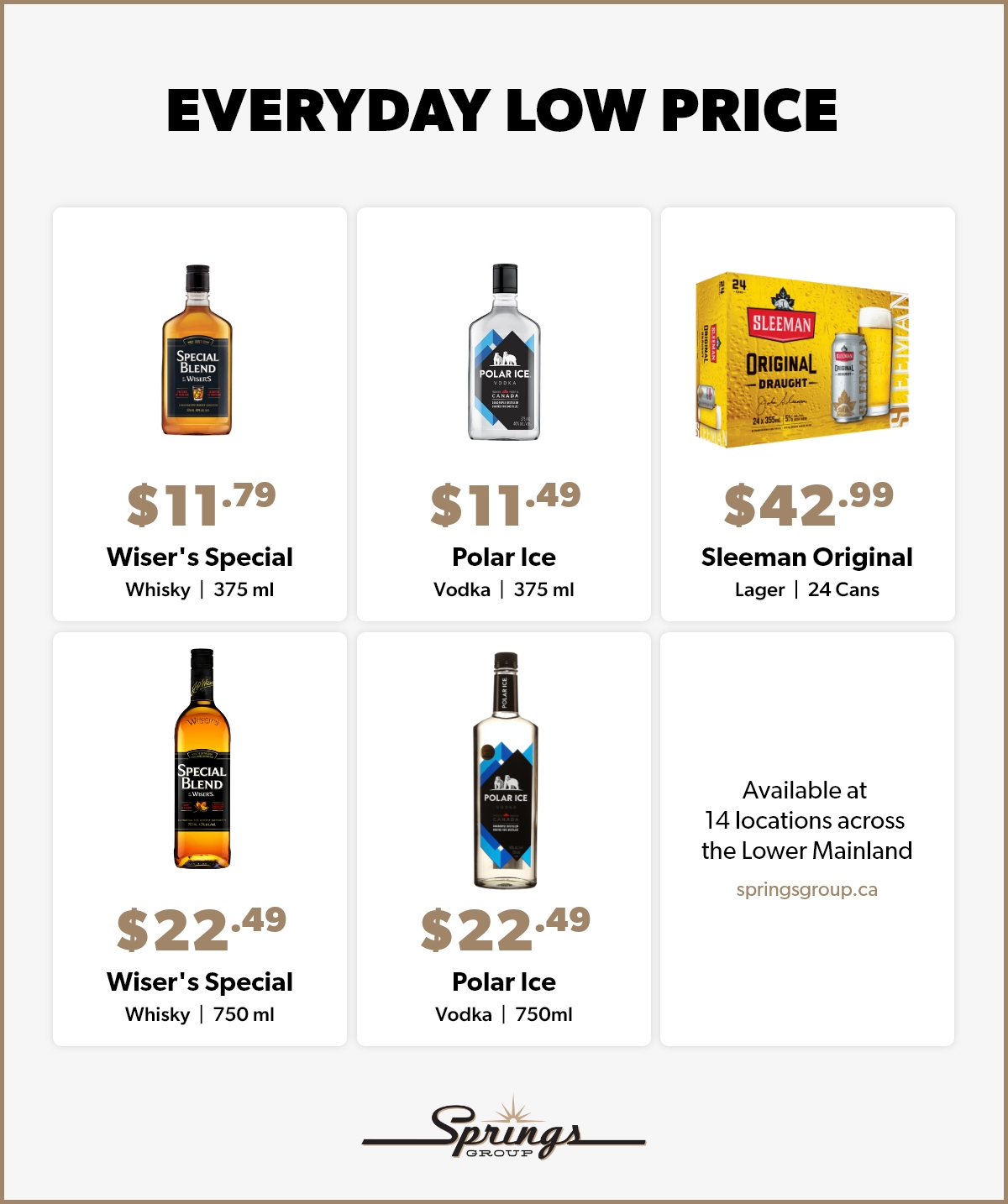 Polar Ice (375ml): $11.49
Polar Ice (750ml): $22.49
Wisers Special (375ml): $11.79
Wisers Special (750ml): $22.49
Sleeman's Original (24-pack): $42.99
---
Order Delivery Online via Skip the Dishes or Uber Eats