Towards the end of last year, the Mission Springs Brewing Company was approached by the city of Mission to develop a unique beer to commemorate Mission's 125th birthday. With this the Mission 125 Anniversary Ale was born.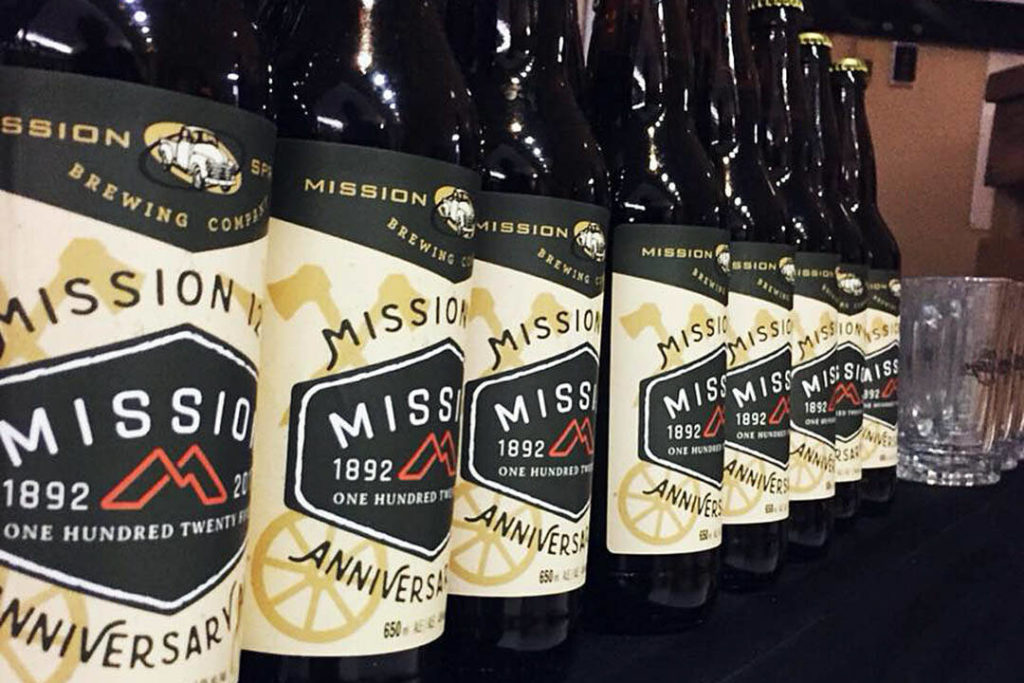 Nathan Peters, brewmaster for Mission Springs Brewing Company said "we brewed this beer with the intention of making it as smooth and crisp as possible but still with a generous amount of flavor and aroma to really showcase the hops. We wanted a beer that everyone in Mission, whether you're a craft beer drinker or not, could enjoy."

After a bit of brainstorming and input from some local beer fans, it was decided that a blonde ale dry hopped with a ton of lumberjack hops would be used.
Read the full article here: Birthday beer brewed for Mission 125
Find your local Springs Group liquor store here: Store Locations