Recently we set out a friendly challenge across our network of liquor stores (find your nearest here: Our Liquor Stores). With Canada Day 151 fast approaching, we thought it might be a fun challenge to see which store could assemble the most Canadian display, given that we're also promoting Sweet deals on Molson Canadian!
All Molson Canadian 15 packs and Two-Four's are $2 off until July 2nd.
Our stores came through in a BIG WAY! We've assembled the displays below followed by their Facebook pages. Go check them out. Pages that get likes between now and July 1st just might get a boost in the ballot box! Let's get the party started. In no particular order!
Nice work planning the hockey on the TV!
Throwing some shade on the hottest selling beer this time of year!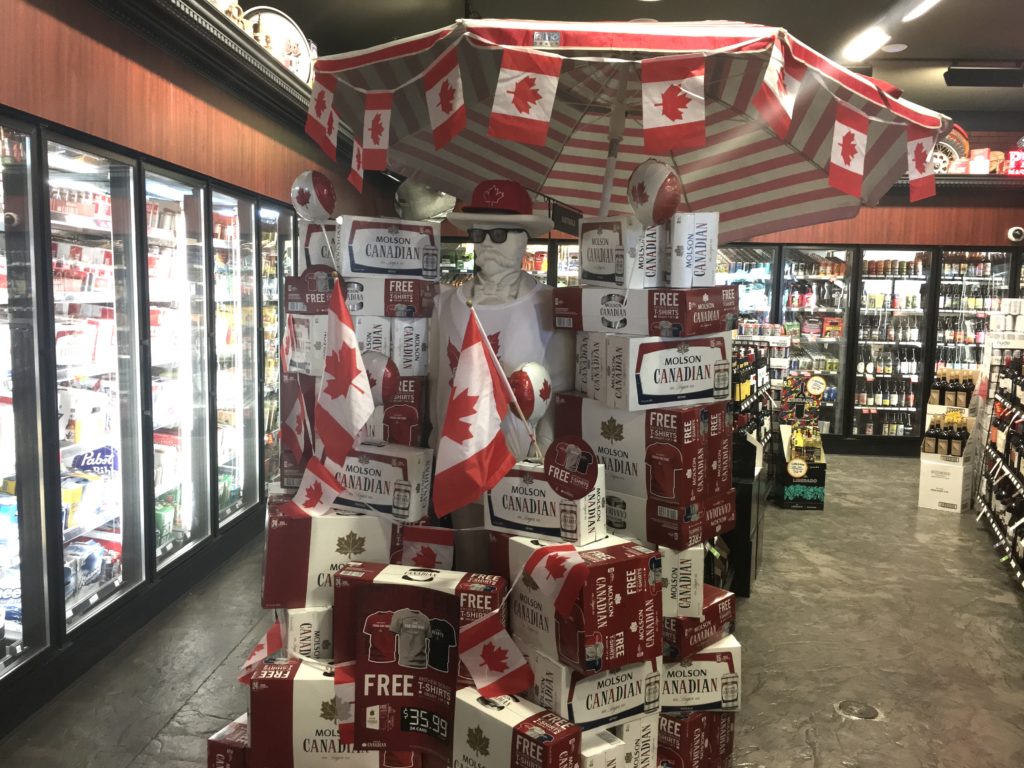 Diggin' the hockey feel! Nice work on the 151!
Ok, it's going to be hard to top that Suckling Moose.


Okay, maybe that lounge area; that is some very creative 'stackness' work, right there.
That's a real beauty flag sculpture.
Like, how's it goin' eh?! Take off hosers.


Things are warming up nicely in this 'campy' display.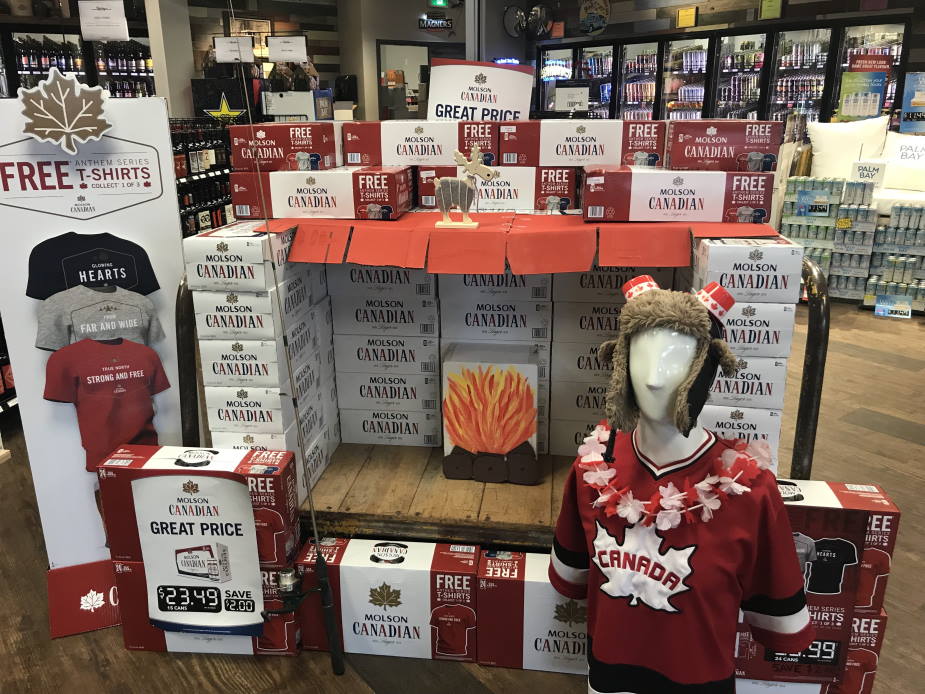 A hearty pillar of Canuck Suds.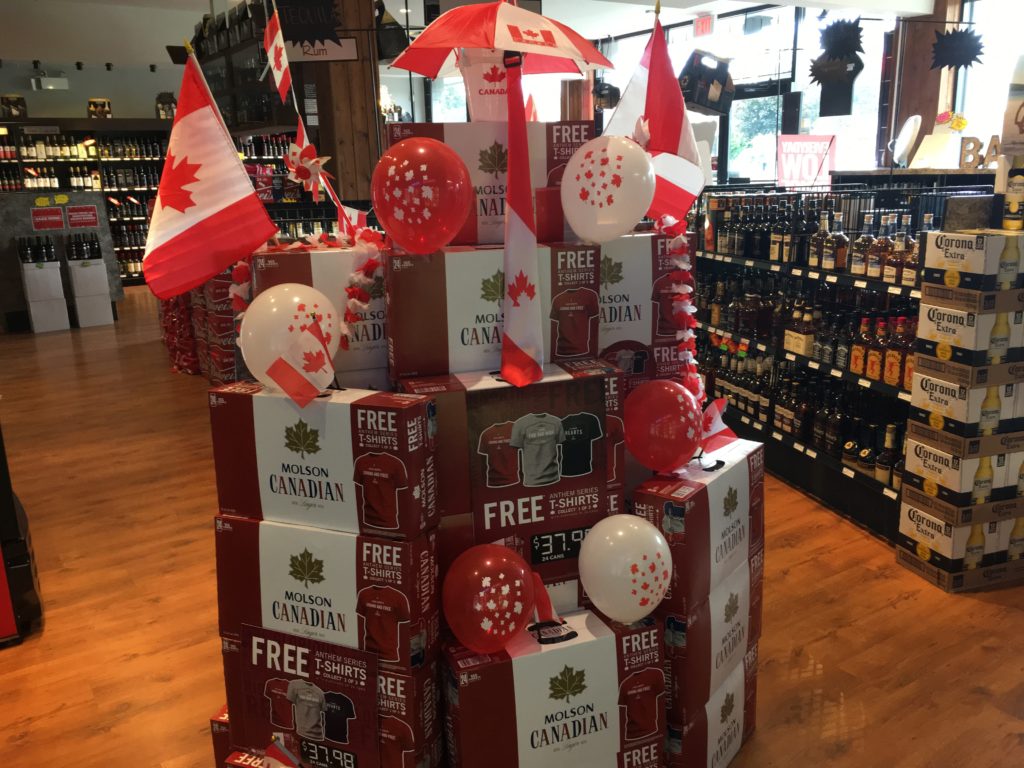 Cheers for looking, now go show your love on the page you like the best!!