August, you fine friend. Giving us all your summery heat and smokey tones in the air. You gave us BC Day which was a blast. You also brought us a little rain and we're hoping that you can find it in your reserves to give us another good watering.
Now get a load of all of the great specials and deals that can be found across all of the Springs Group family of liquor stores for August. Stay cool everyone. Come visit us in-store to see our most excellent giveaways!
* NOTE: Must be 19+. Any listed prices do not include applicable taxes and deposits
LIQUOR STORE LOCATIONSLIQUOR DELIVERY
WINE SALE! Still cracking along, while supplies last! Pick up a bottle of our weekday Pino Grigio or our Red Blend for only $7.99.

Mike's Beverages
Get a 6-pack of Okanagan Black Cherry Cider for only 11.99 (regularly 12.99)
Get a 6-pack of Okanagan Pear Cider for only 11.99 (regularly 12.99)
Get a 12-pack of Okanagan Mixed for only 20.99 (regularly 22.99)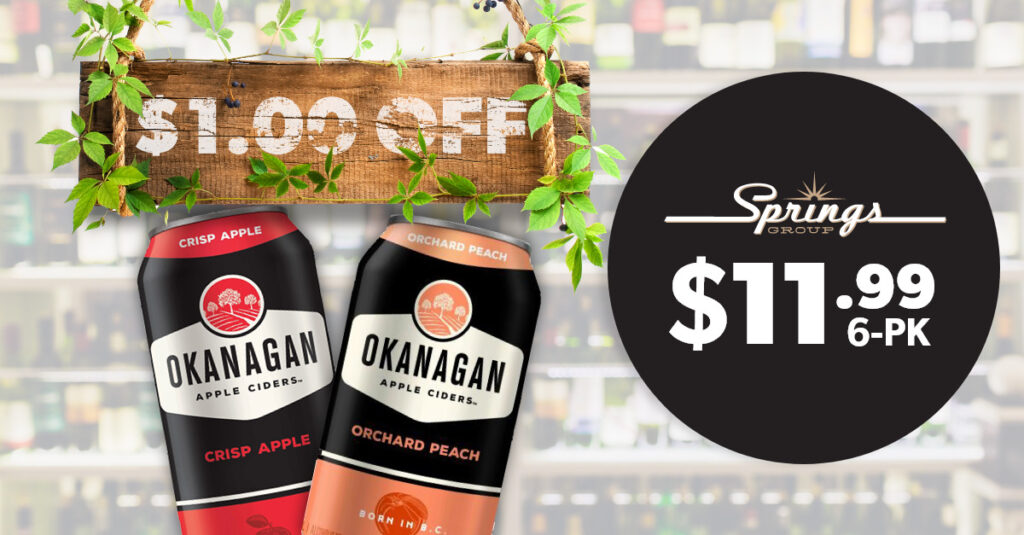 Molson
Get 24-pack of Coors Light for only $36.99 (regularly $40.99)
Get 24-pack of Coors Original for only $38.99 (regularly $42.99)

Coors Original w t-shirt
For a limited time, pick up cases of Coors Original that include a voucher for a free t-shirt!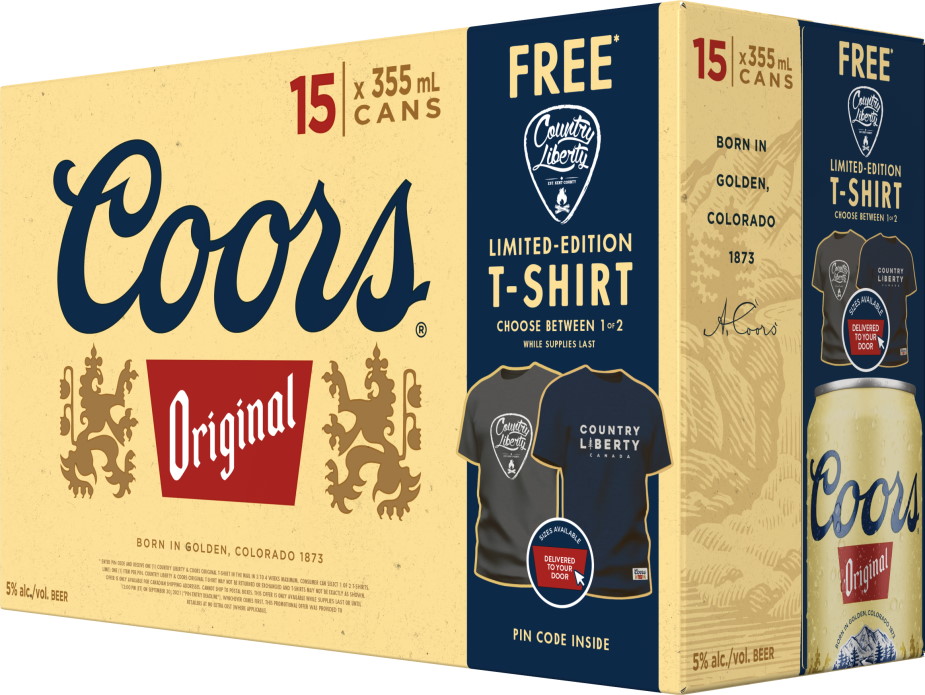 Mark Anthony Brand
Get a 1.14L bottle of Stolichnaya Vodka for only 37.99 (regularly $39.49)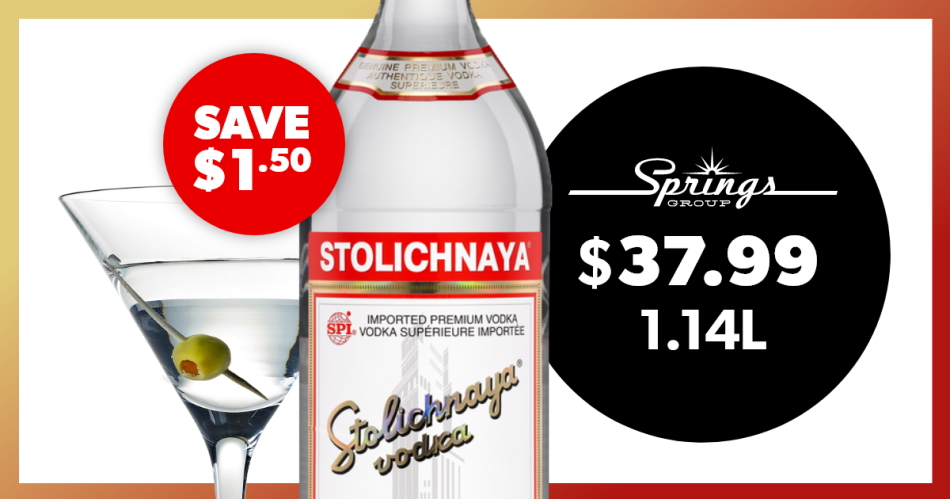 FIREBALL!
Get a 750ml bottle of Fireball for only $23.99 (regularly $25.99)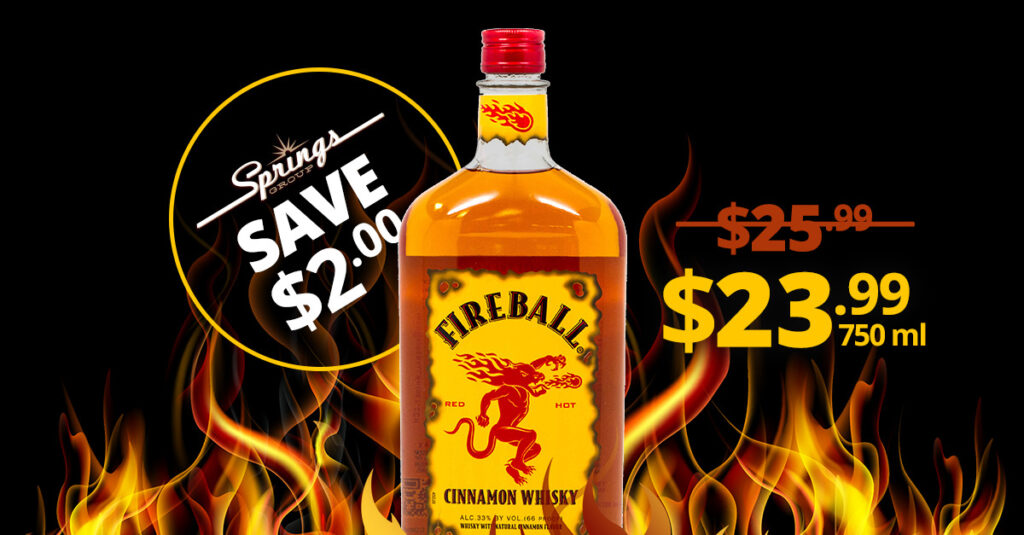 Red Truck
Get an Adventure 8-pack mixer for only $14.99 (regularly $15.99)
Get a Hop 8-pack for only $15.99 (regularly $16.99)
Get a Remix 8-pack for only $16.99 (regularly $17.99)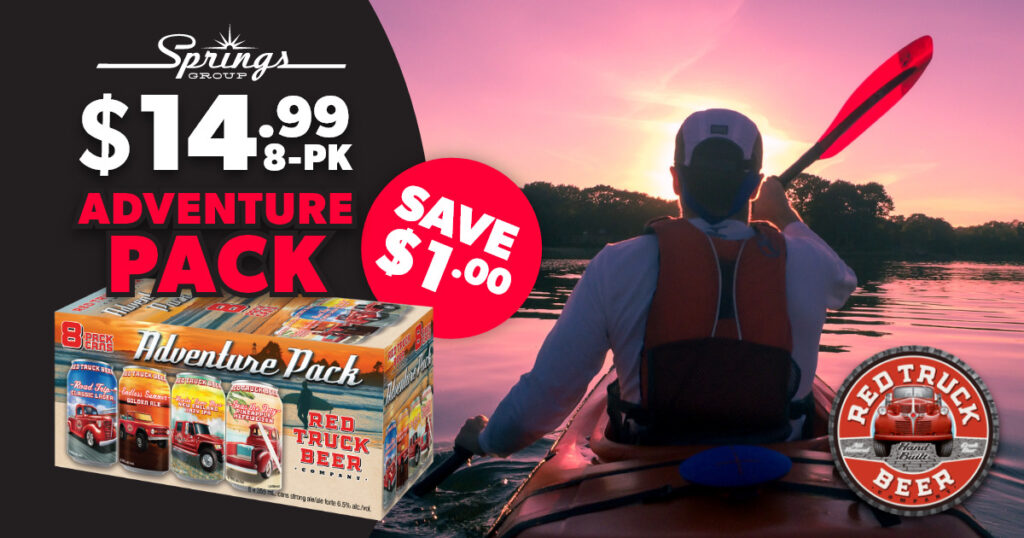 Mission Springs
Get a 6-pack of Blackberry Radler for only $13.99 (everyday low price)

Hot off the presses. Come down and pick up a case. Let us know what you think!

Get a 6-pack of Cranberry Radler for only 13.99 (everyday low price)

Get a 6-pack of Lemon Radler for only 13.99 (everyday low price)

Get a 6-pack of Peach Radler for only 13.99 (everyday low price)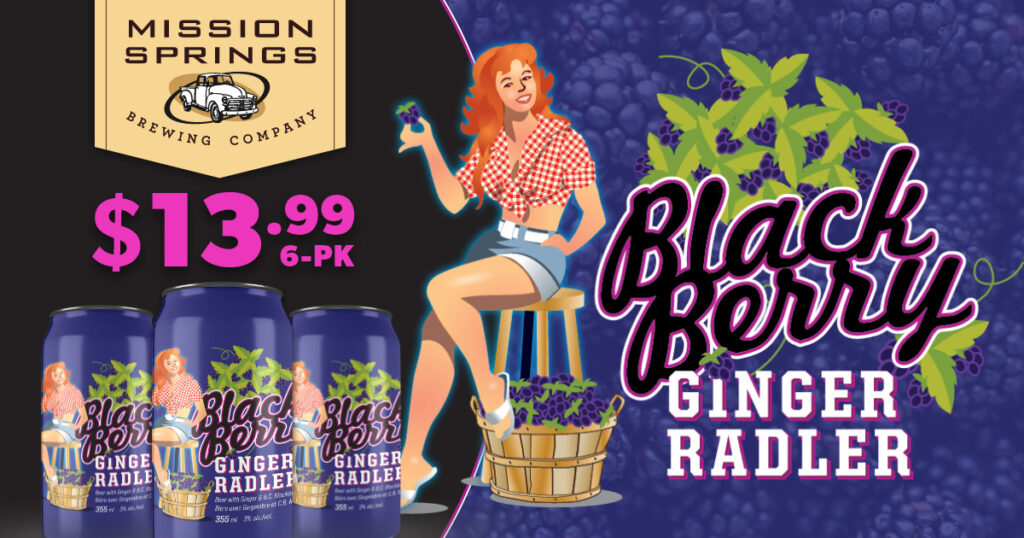 Everyday Low Price
Grab a two-four of Budweiser for only $38.49 (regularly $40.99)
Get a 6-pack of Cariboo for only $8.49 (regularly $10.49)
Get a 12-pack of Cariboo for only $15.99 (regularly $18.49)
Grab a two-four of Sleemans Original for only $37.49 (regularly $39.49)
Grab a 'mickey' of Polar Ice 375ml for only $10.99 (regularly $12.49)
Pick up a bottle of Polar Ice Pet 750ml for only $21.49 (regularly $23.99)
Pick up a 'mickey' of Wisers Special 375ml for only 10.99 (regularly 12.49)
Grab a bottle of Wisers Special 750ml for only 21.49 (regularly 23.99)
Pick up a bottle of Finca Los Primos Torrontes for only $9.99 (regularly $10.99)
Pick up a bottle of Finca Los Primos Malbec for only $12.49 (regularly $14.99)
Pick up a bottle of Finca Los Primos Cab/Sauv for only $12.49 (regularly $14.99)
Pick up a bottle of Finca Los Primos Malbec for only $12.49 (regularly $14.99)
Grab a bottle of Bols Vodka 375ml for only $10.99 (regularly 12.49)
Grab a bottle of Bols Vodka 750ml for only 21.49 (regularly 23.99)
Order Delivery Online via Skip the Dishes or Uber Eats