The Christmas trees are going up and the temperatures are dropping – the Holiday seasons is finally here! For many, the Holidays are time to see family again, enjoy home cooked meals and cocktails, exchange gifts and spend some much-needed time away from work.
For the past couple years, many holiday events and gatherings were minimized or cancelled altogether due to the pandemic. People spent extended period of time away from their loved ones, and sacrificed quality time together. But for the 2022 Holiday season, things will finally be different – events and gatherings are back in full force. For all your alcoholic beverage needs this holiday season, drop by any Springs Group liquor store for huge seasonal sales and prize giveaways!
In this blog post, we'll highlight some of the fun, family-friendly holiday activities and events going on in and around Maple Ridge, Mission, Chilliwack, Abbotsford and North Van:
GLOW Maple Ridge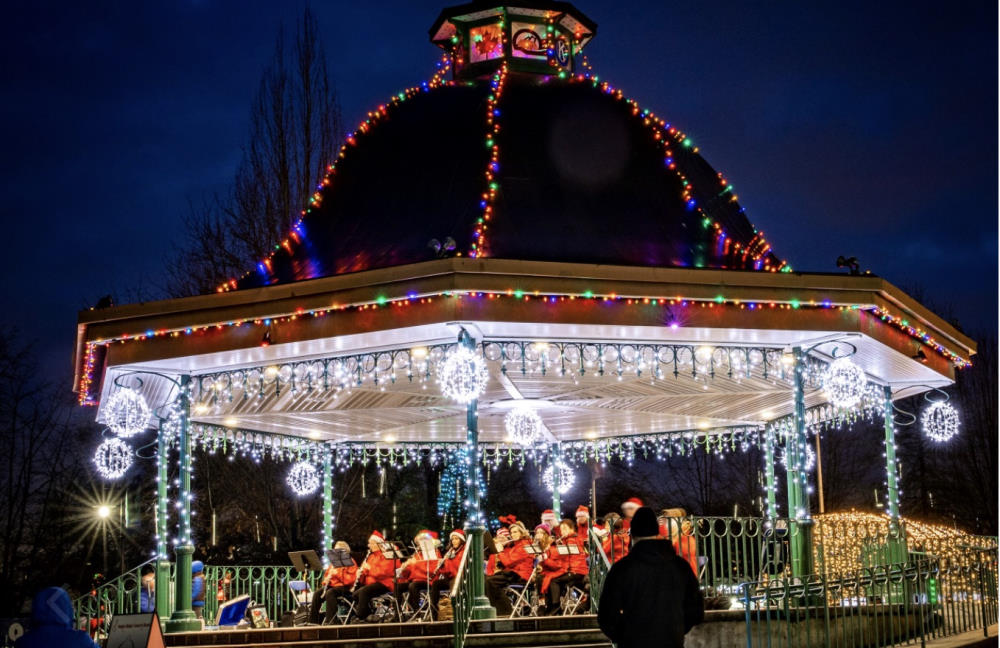 Photo credit to Family Fun Vancouver.
Maple Ridge is a beautiful place to be around the Holiday season. Streets are lit, red bells hang throughout town, and holiday cheer fills the air. The streets and storefronts transform. Take a walk through the Maple Ridge Town Centre and Memorial Peace park between November 26 and January 6, and see what GLOW Maple Ridge has to offer.
GLOW Maple Ridge is put on by The City of Maple Ridge and their corporate partners. At the ongoing 6-week event, you'll find twinkling tunnel, a brilliant art tree, a glowing bandstand, an interactive sequoia tree, and much more. It's a beautiful sight in the evening. There will be live performances, markets, crafts and demonstrations. Each day features something different!
Canyon Lights at Capilano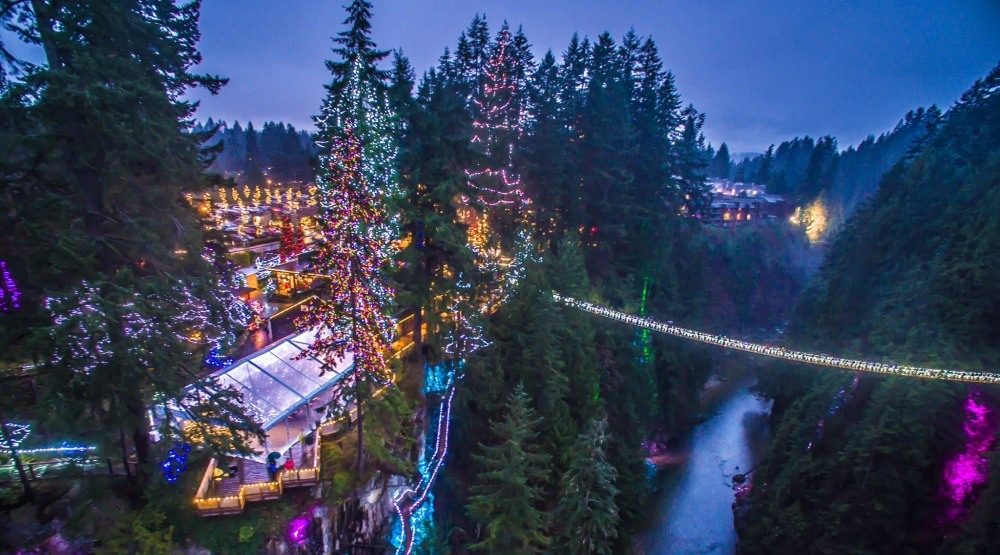 Photo credit to Daily Hive.
The Capilano Suspension Bridge is a stunning sight during the holiday season, making it perhaps the best (and most romantic) time of year to visit. The entire Capilano Suspension Bridge Park is transformed into Canyon Lights from November 19th to January 22nd.
The bridge is lit end-to-end with a multi-coloured display and everything is twinkling from the ground to the treetops. Catch a glimpse of the glowing forest below from one of the 7 suspended bridges, and wander through the "Arc de Lumina" light tunnel. It goes without saying this event is an Instagram hotspot!
Tickets are required for Canyon Lights, and they go on sale November 3rd. Partial proceeds go towards fire and burn education in schools throughout British Columbia.
Lights at Lafarge in Coquitlam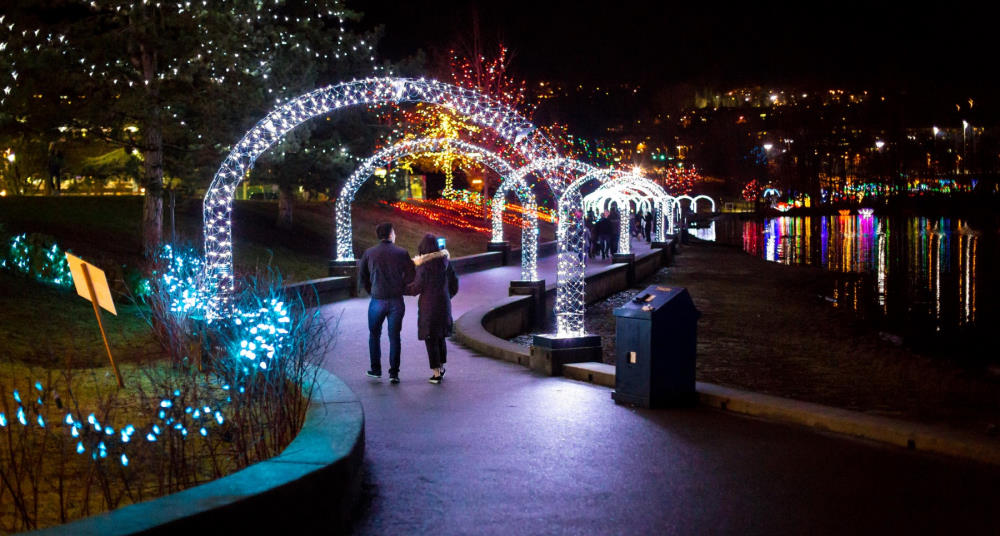 Photo credit to Tourism Coquitlam.
Lights at Lafarge is the largest outdoor lights display in Metro Vancouver, hosted at Town Centre Park in Coquitlam. This free attraction is being kicked off on Saturday November 26th from 5-8pm, featuring food trucks, arts activities, live entertainment and a grand finale performance.
The centerpiece of this event is the beautiful Lafarge Lake. The 1.2km pathway around the lake is completely lit up, complete with illuminated archways, frolicking reindeer, and various decorative themes scattered throughout the park.
Heritage Christmas in Burnaby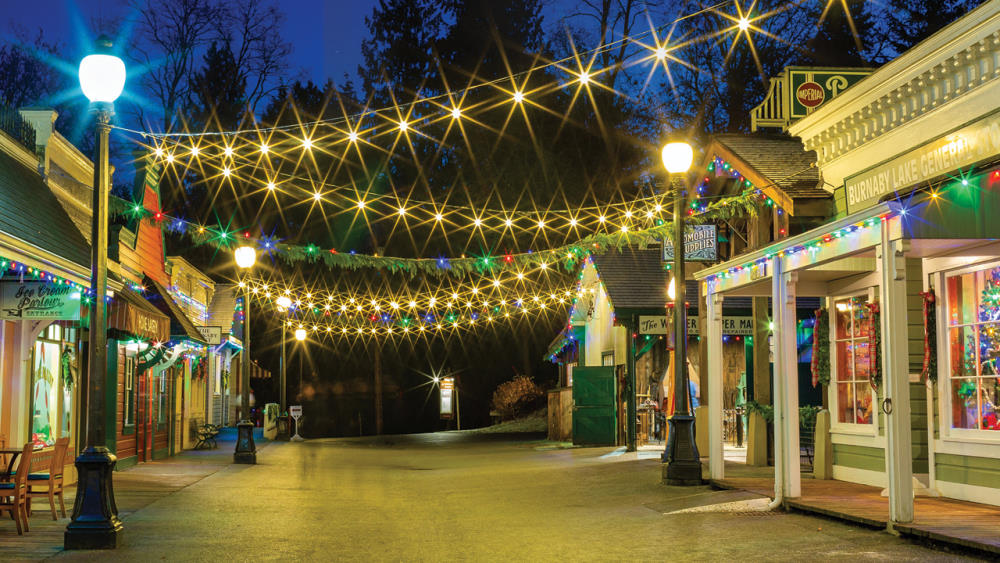 Photo credit to City of Burnaby.
The Burnaby Village Museum comes to life during the holiday season, filled with decorations, lights and festivities. The 10-acre venue features lots to do for the whole family, including live entertainment, a bird-themed scavenger hunt, and stunning eco-sculptures. Plus, the Ice Cream Parlour will be open, along with plenty of food trucks!
Heritage Christmas runs from November 26th to December 2nd, and is free to enter – just pay for carousel rides. And be sure to drop by on December 3rd for the official Heritage Christmas tree lighting ceremony!
West Coast Christmas Show in Abbotsford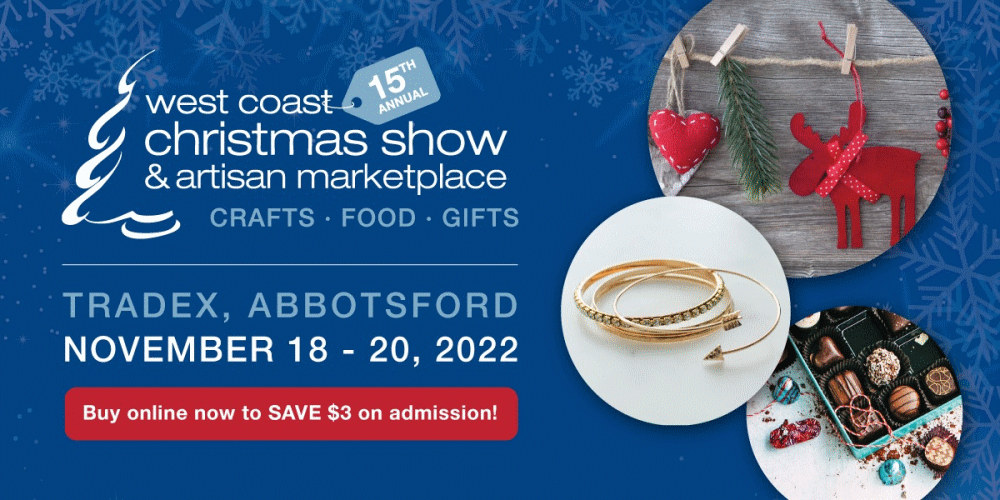 The 15th Annual West Coast Christmas Show & Artisan Marketplace is returning to Tradex in Abbotsford for the 2022 season. This event is the best place to look for holiday gift ideas, decorations, culinary inspiration and more.
This one-of-a-kind shopping experience features exhibitors from all around selling artisan woodworking, jewelry, decorative lighting, art, and much more. There will also be live musical and dance performances, and Santa will be in attendance for photos!
The even runs from November 18th-20th, and tickets sell for $11 each. Seniors tickets cost $10, Youth are $8, and children under 12 get in for free.
Christmas Gifts Expo in Chilliwack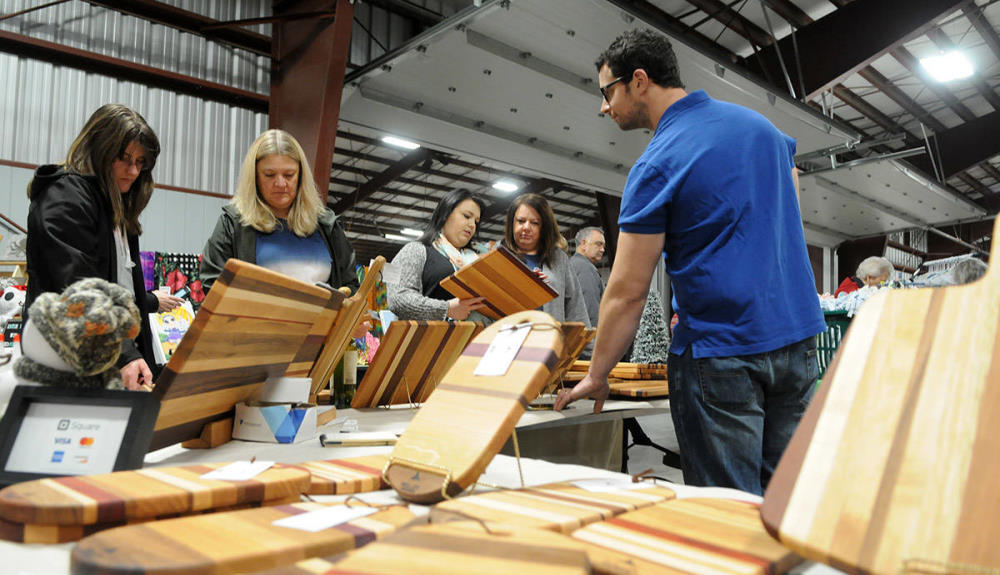 Photo credit to The Chilliwack Progress.
The Christmas Gifts Expo is a huge Christmas market being hosted at Chilliwack Heritage Park December 9th-11th. At this expo, you'll find something for everyone on your shopping list. There will be a wide variety of goods available from over 200 vendors, including food items, clothing, artwork, spices, beauty products, handbags, carvings and more.
Tickets to this locally-organized event are just $5. Come support your local artists and businesses! Plus, if you donate non-perishable food items for the local food bank, you'll be entered to win for door prizes!
Candlelight Parade in Mission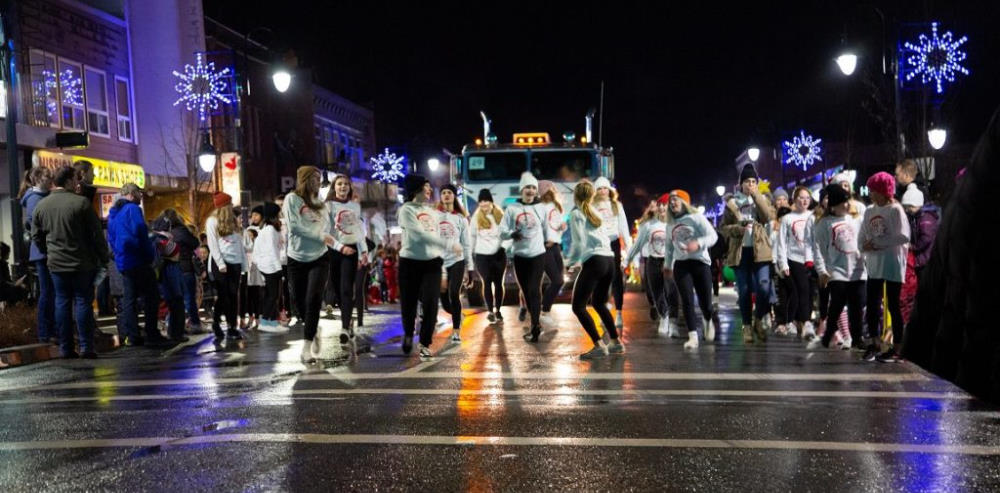 Photo credit to Mission Regional Chamber of Commerce.
The Mission Regional Chamber of Commerce is presenting the Annual Mission Candlelight Parade for the 38th year in 2022! This family-oriented parade along Mission's First Avenue will be filled with community groups and businesses, highlighting the services, activities and opportunities in Mission.
This year's parade will be held on Friday, December 2nd at 7:30pm. No tickets required! This event is a bid deal in Mission, drawing 10,000 spectators in years' past. If you're interested in entering a Parade Float or being an official Vendor, applications are being accepted until November 25th.