This year for Thanksgiving try giving thanks with some special drink recipes! These are sure to warm your body and hearts up no matter what the weather is like. We have drink recipes for all kinds of taste bud preferences too. Visit any one of our liquor store locations today to get your hands on the alcoholic drinks needed for these delicious recipes. See if you can get your liquor delivered. Here are 5 Thanksgiving drink recipes to give thanks with this year.
Apple Toddy
This drink is sure to warm you up in more ways than one! The clove and cinnamon along with the brandy will wake your taste-buds up too.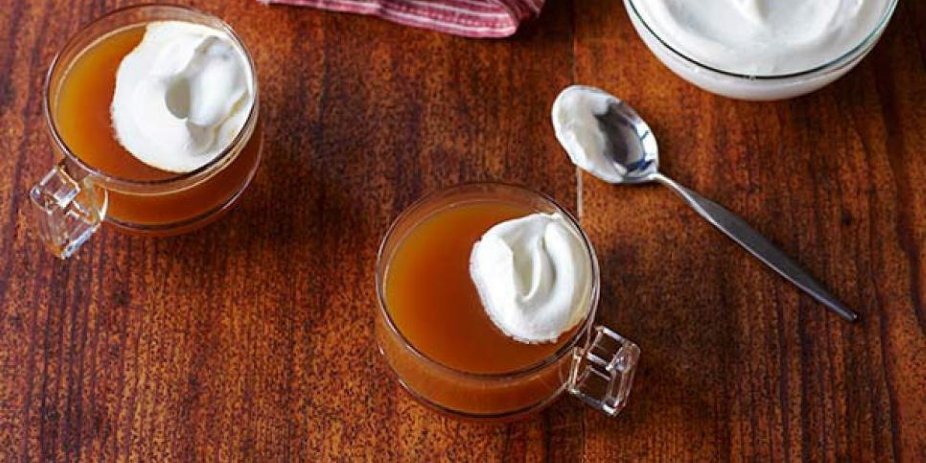 Ingredients & Directions:
In a medium saucepan add 3 cups of apple cider and 2 cinnamon sticks. Cut half an orange into 1/4 slices, and stud the orange slices with a couple of cloves each, then add them to the saucepan too. Bring the saucepan mixture to a boil then simmer right away. To serve, ladle the hot cider into a cup with a shot of brandy, then top with a full spoon of whipped cream.
Ginger Rum Shandies
This drink will please both rum or beer lovers alike, and along with some ginger and apples the drink can be considered a bit healthy too maybe. What do you think? ;D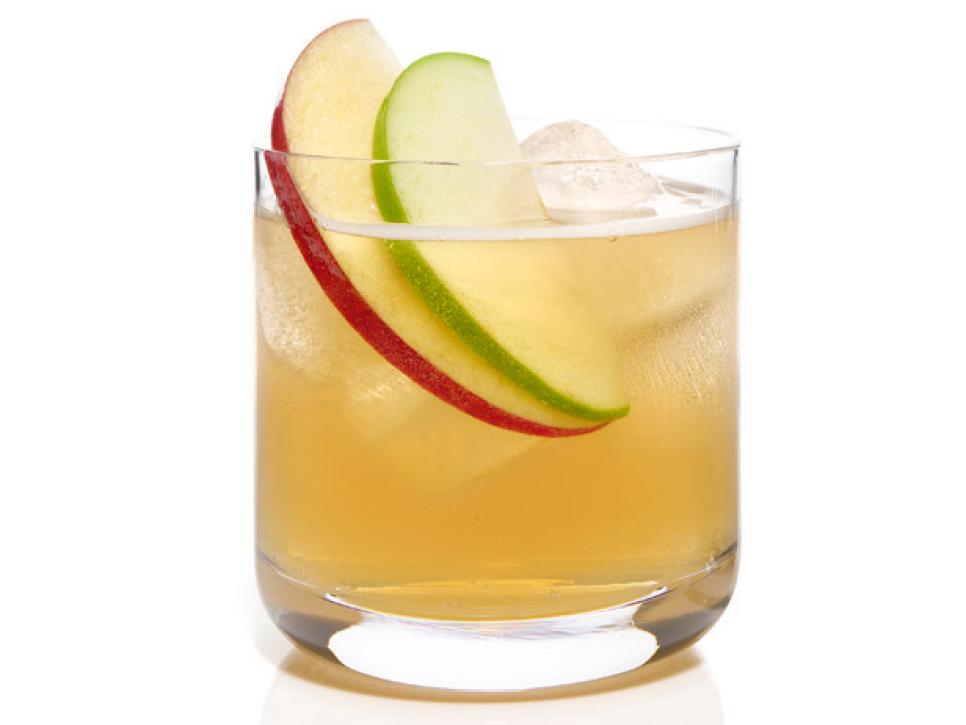 Ingredients & Directions:
You will need to make some "ginger syrup" by combining sliced ginger (10 thin slices of peeled ginger + some more for grating), some sugar (1 cup) and 1 cup of water over high-medium heat in a small saucepan until it boils and the sugar dissolves, then cook until syrupy (15-20 minutes) under reduced heat. Strain and let cool, then you're ready for to make some Ginger Rum Shandies by combining 2 tablespoons of apple juice + 2 tablespoons of ginger syrup + 1.5 ounces of spiced rum + 3-4 gratings of ginger per cocktail in a shaker with ice. Pour into a short glass after shaking well, then add half a cup of wheat beer (preferably Hoegarden) and garnish with apple slices. Enjoy!
Salted Caramel Apple Martinis
If you're looking for something a bit simpler, this drink could technically be made with just some apple cider, caramel vodka, and salt.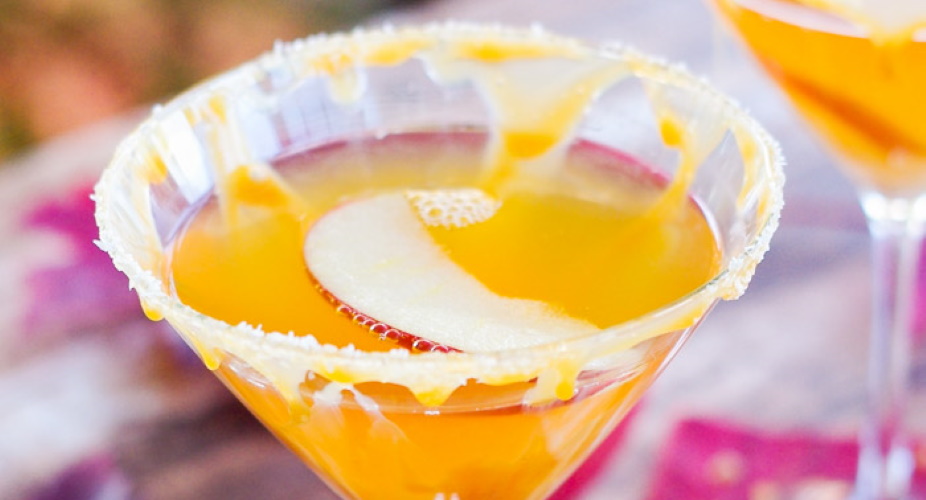 Ingredients & Directions:
Fill a martini glass with ice to chill it out. In a shaker mix together 2 ounces of caramel infused vodka and 3 ounces of apple cider very well. Dump the ice out of the martini glass, then wet and coat the rim of the glass with salt (to make it extra fancy you can also buy caramel sauce to rim the glass with and/or drizzle into the glass). Pour the cocktail drink that you mixed together into the glass, and you're ready to enjoy!
Cinnamon Maple Whiskey Sour
This one is for the whiskey lovers (or cinnamon lovers) out there! It's super simple to make too.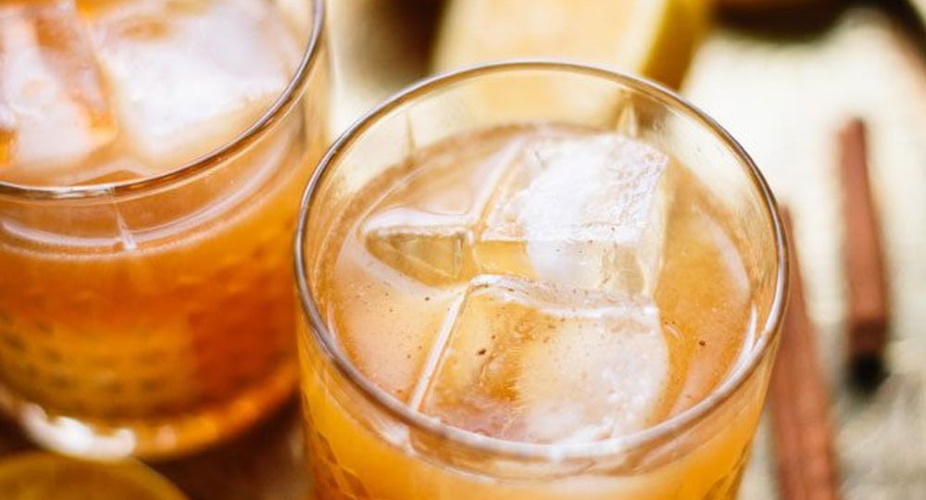 Ingredients & Directions:
In a drink mix shaker add a handful of ice cubes, then add 1.5 ounces of bourbon, 1 ounce of fresh lemon juice, 3 teaspoons of maple syrup, and a pinch of ground cinnamon. Shake well, and strain the cold whiskey sour mix into your cocktail glass. Add a couple of fresh ice cubes to make it "on the rocks" and you're good to go!
Chai Yai Yai
This drink is another one that is sure to warm you up during those cold fall nights. Chai tea lovers are sure to love this one!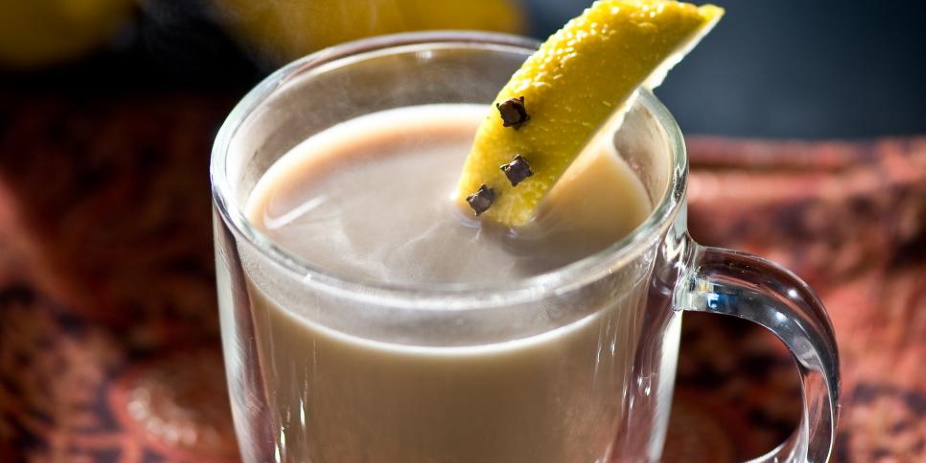 Ingredients & Directions:
After brewing your favorite chai tea in hot water for 5 minutes, remove the tea bag, and in a saucepan combine the tea mixture with a bit of milk (3 ounces) to simmer while stirring occasionally. Once ready, pour into a mug, then add 1 ounce of bourbon, 1/4 ounce of amaretto, and 1/4 ounce of Grand Marnier. Stir briefly before adding a lemon wedge studded with cloves to serve.
The Zombie
If you're more excited for Halloween than Thanksgiving, here's a drink recipe to get your Halloween festivities started early! It's another drink recipe that is fairly easy to make too.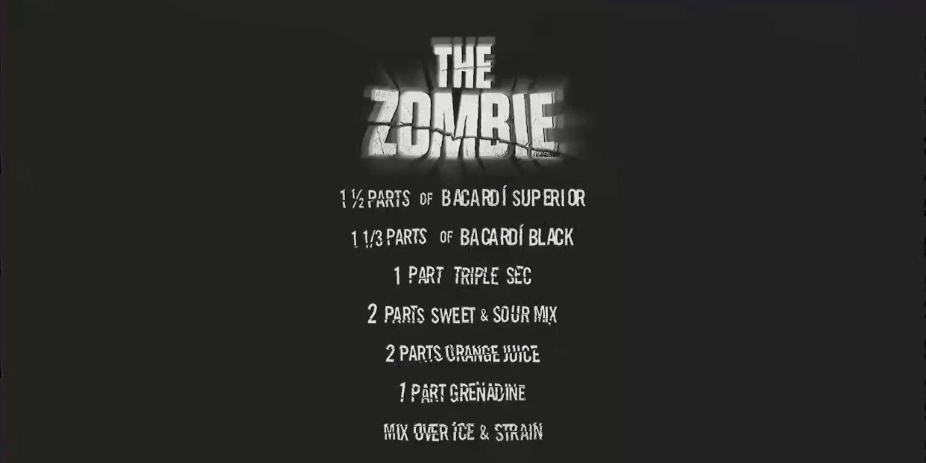 Ingredients & Directions
In a mixer add some ice, 1.5 ounces of Bacardi Superior, 1.33 ounces of Bacardi Black, 1 ounce of Triple Sec, 2 ounces of sweet & sour mix, 2 ounces of orange juice, and 1 ounce of Grenadine. Mix well, and then strain into a glass to serve – that's it!
Happy Thanksgiving To Your & Your Loved Ones!
Keep your thirst fully quenched and/or stay warm with one of the Thanksgiving drink recipes above. Pick-up any of the needed alcoholic beverages at any one of our Springs Group liquor stores today too! We wish you an amazing Thanksgiving 2019, and hope that these drink recipes will give you even more to be thankful for.